Get Your Fall Fix with This Pumpkin Smoothie Recipe
I could swear that the second the calendar clicked over to September 22, the first day of fall, all of the leaves started changing and I developed a craving for all things pumpkin-spiced. Because nothing says fall like that amazing mix of pumpkin, cinnamon, ginger, cloves and that secret ingredient your grandma used to put in her pumpkin pie.
Instead of putting it in your latte, cure that craving without drinking a the equivalent of a soda of sugar or eating an actual slice of pie, although, you know, everything in moderation. Make this pumpkin smoothie recipe post-workout with a little protein powder or for a snack without.
Ingredients:
1/2 can pumpkin puree (not pumpkin pie filling, just plain pumpkin puree)
1 cup unsweetened/unflavored almond milk
1/2 cup frozen pineapple
2 dates, pitted
1 TBS chia seeds
1 TBS honey
1 tsp pure vanilla extract
1/2 tsp cinnamon or 1/2 tsp pumpkin pie spice
Add in for post-workout: 1 scoop of your favorite vanilla protein powder ( I like Jay Robb Egg White Protein Powder)
Directions:
Add all ingredients to the blender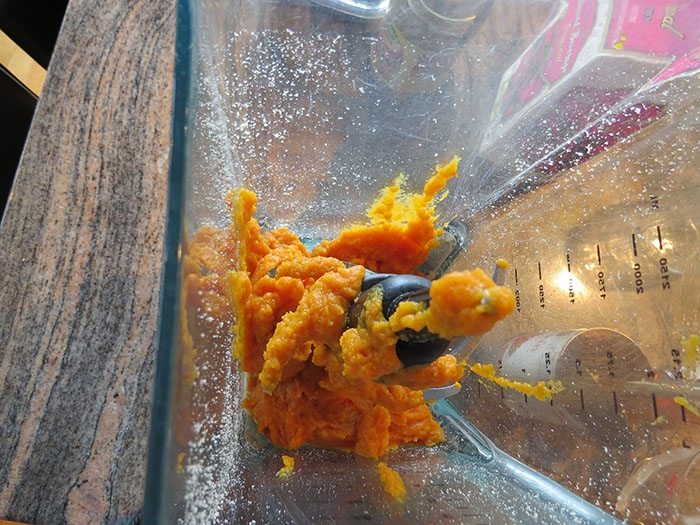 Be sure to pit those dates. Your blender will make a terrible, terrible sound if you don't.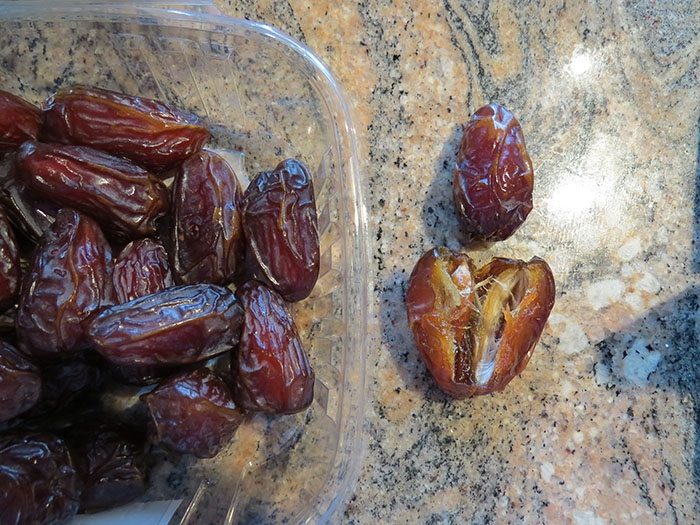 If you want, you can rim your smoothie glass with a little honey, cinnamon and coconut sugar. That is, if you're feeling fancy.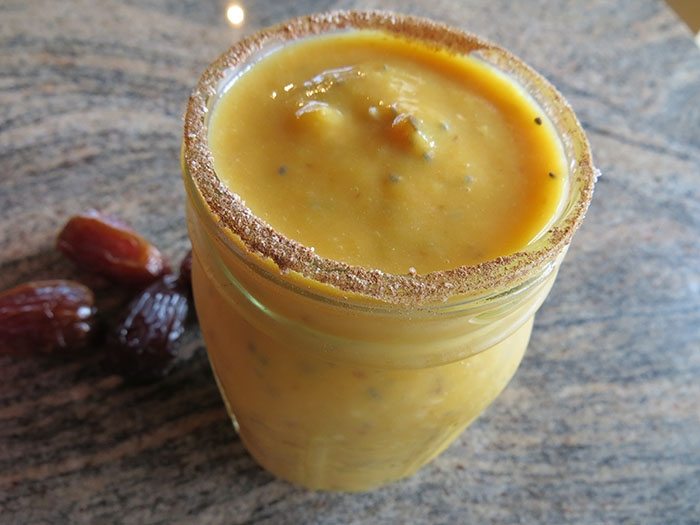 This recipe is enough for one person. Be sure to double it for two.