A #WeGotGoals Special: aSweatLife's Ambassadorship & What's to Come in 2020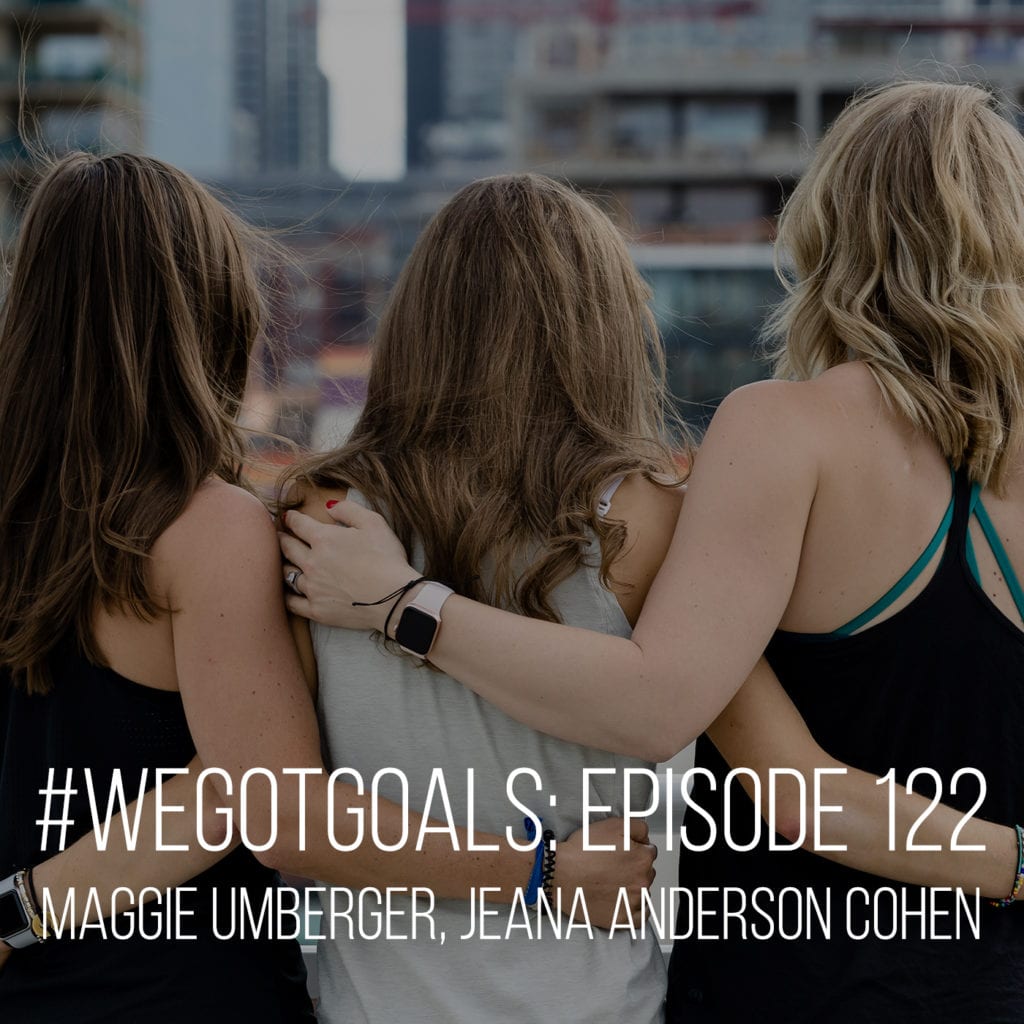 Tune in to aSweatLife's channels (like our podcast, Instagram, or the blog; wherever you like to connect – we're there) and you'll hear us talk about goals or goal setting in some capacity. To put it lightly, we heart them, big time. But especially with the aSweatLife Ambassador program (which you can read more about applying to here!) our conversation is driven by goals.
Every year, after we open the Ambassador application and welcome in a new crew of goal getters, we kick off the year by explaining that this isn't just a group of people who like to work out. This is a group of people who are here to go on a journey, to set big goals, say them out loud, and help every other face in the crowd go after their goals too. It's essentially a giant support system in setting and achieving big, scary goals. And we'd be hypocrites if we didn't set some big ones on our own.
That's why this hostful podcast episode, led by Jeana Anderson Cohen and Maggie Umberger of aSweatLife, takes a closer look at the BHAGs we set for ourselves and our Ambassador program in 2019.
We wanted to dedicate the year to creating workshops and experiences that explored the concept of self-love. We did this because we were genuinely curious about the definitions of self-love and how we could better embody its practices on a daily basis (something much easier said than done). You'll hear more about this in the episode, we don't want to give it all way.
But this episode of #WeGotGoals serves another purpose. Every month, aSweatLife Ambassadors receive unique content (think: workshops and other digital tools to add to their goal setting and getting tool kit). So to kick off the aSweatLife Ambassador 2020 application, we want to share one of those resources with you in this limited edition podcast release.
After listening to the hostful episode, you'll have four mini workshops to stream and listen to totally free. These are resources created for Ambassadors, some by Ambassadors. Under one umbrella theme, each mini workshop takes you through a short guided session exploring what it means to deepen your relationships with:
Yourself
Your digital footprint
Other relationships you may struggle with
Your life
Get right to listening and read a little more about each mini workshop below. Like what you hear and want to learn more about the Ambassadorship? Read about it here and apply for the program. The application will be open from October 14 – November 15 at 11:59 pm CST and you'll be notified if you've been selected to be an Ambassador in 2020 by December 2, 2019.
More about the mini workshops:
Deepening your relationship with yourself, by Katja Thacker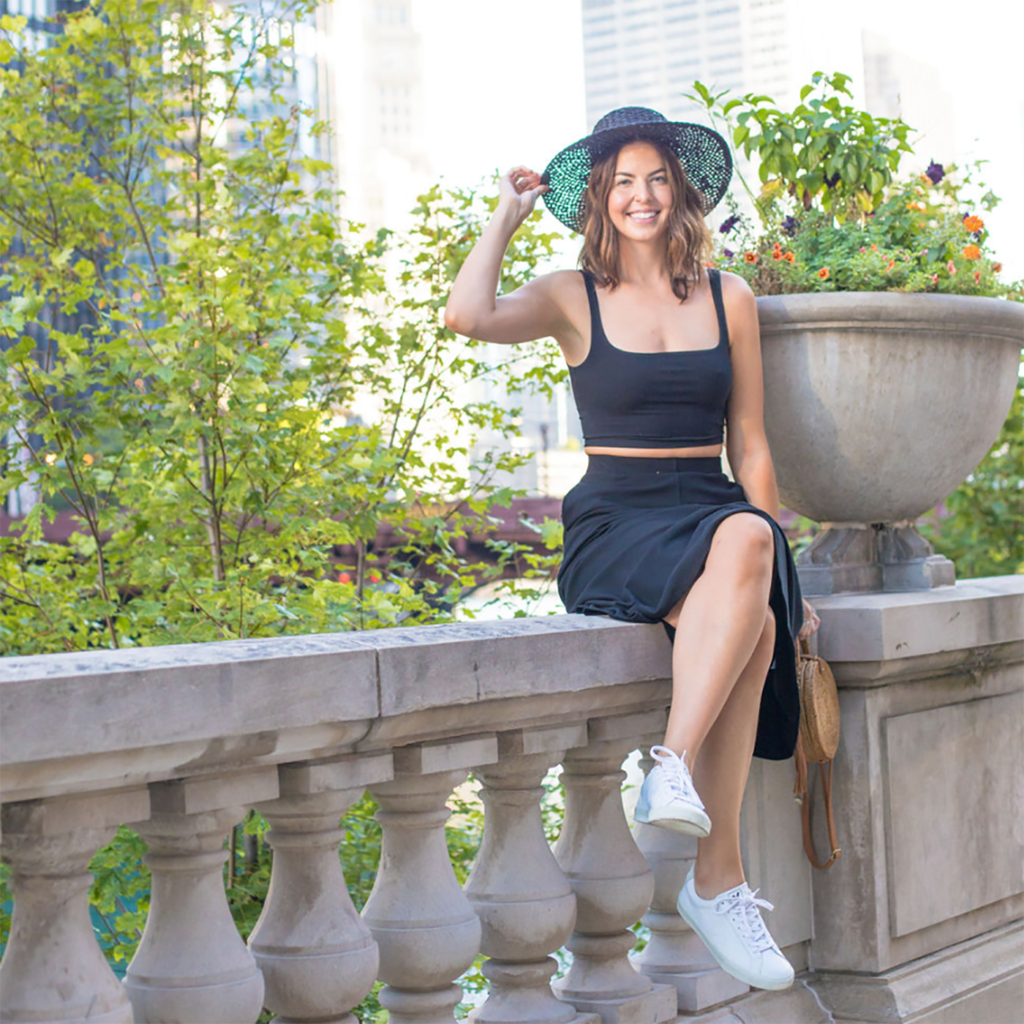 In part one of this series of workshops all about deepening relationships, we're talking about deepening your relationship with yourself. Katja Thacker, holistic health coach based in Chicago, leads you through a few exercises to get to know (and find compassion for) yourself. She'll dive into what self-love means, why we struggle with it, and how we can develop it. Finally, Katja offers her favorite practices for maintenance.
Understanding Your Relationship with Social Media, by Amy Potter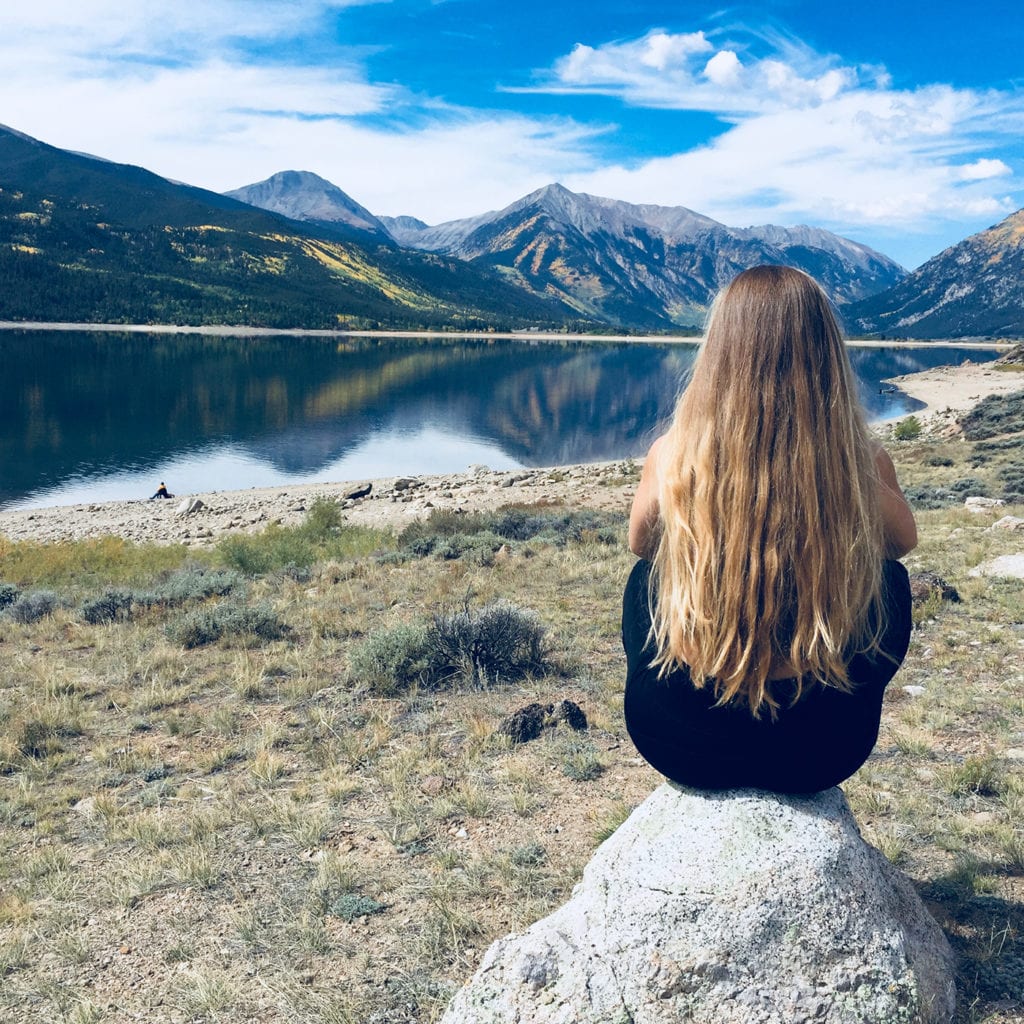 In part two of this series of workshops all about deepening relationships, we're diving into the relationship we have with our online communities. Amy Potter, Integrative Nutrition Holistic Health Coach, explores our internal conversation when dealing with social media. Amy believes that, like with any relationship, it has the potential to be beneficial. When you take a moment to analyze how much time you spend with it, what kind of content you consume, and notice the comparisons you draw from your life to the highlight reels, you can make immediate improvement in how you feel when interacting with social media.
Relationships you struggle with, by Autumn Anderson
In part three of this series of workshops all about deepening relationships, we're talking about relationships we struggle with. Autumn Anderson, ACE Health Coach, walks us through a few mindful approaches to handling relationships – big or small – that you may be facing. In this workshop, you'll hear her talk about the equation E+R=O, meaning an event plus your reaction equals the outcome. If you train your mind to manage your response, you can determine the overall result as positive, and in this workshop Autum will give you a few tools to add to your toolkit to do just that.
Understanding your relationship with your life, by Jackie Skinner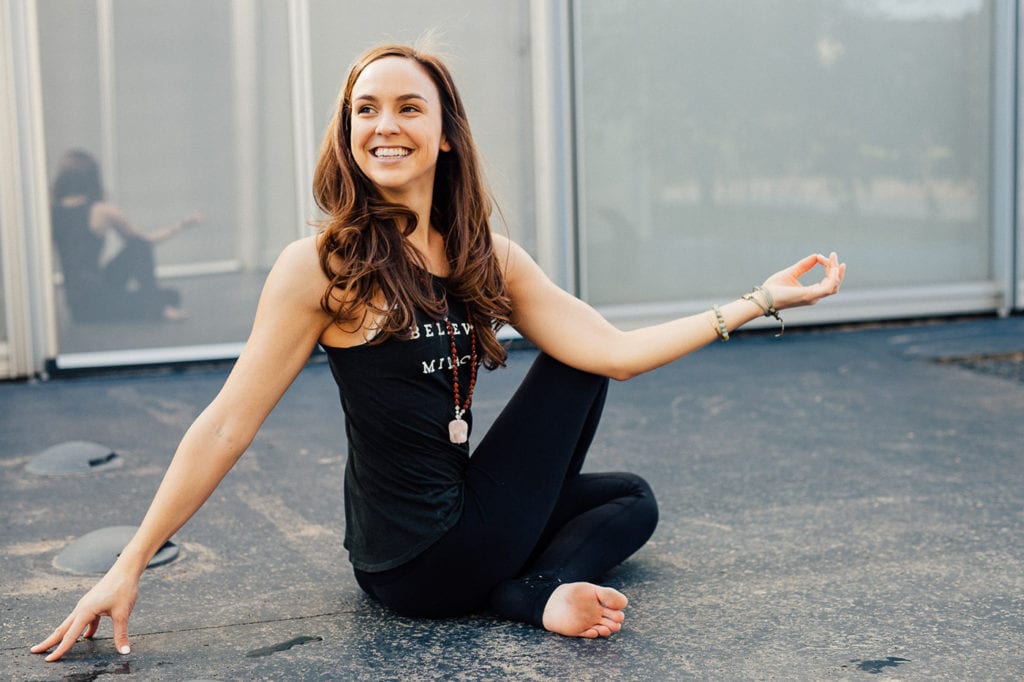 In part four of this series of workshops all about deepening relationships, we're talking about your relationship with your life. Jackie Skinner, life coach and 500-hour registered yoga teacher, helps you set an intention to choose the way you perceive your life in order to manifest what you want out of it. You'll want to take notes on the first portion of this talk, and for the second, prepare for a shorted seated moment of quiet to put the lessons this mini workshop covers into practice.
And as always, if you listen to #WeGotGoals and like what you hear, please leave us a rating or a review wherever you like to listen to your podcasts! We would really appreciate it. Have questions about the Ambassadorship? Send us a note at [email protected]