Shani Darden, Celebrity Esthetician, Answers All Our Pressing Skincare Questions
Shani Darden is one of the biggest names in celebrity skincare. She's touched the faces (and probably extracted a blackhead or two) of some of Hollywood's biggest names including Emmy Rossum, Jessica Alba, Lea Michelle and Chrissy Teigen.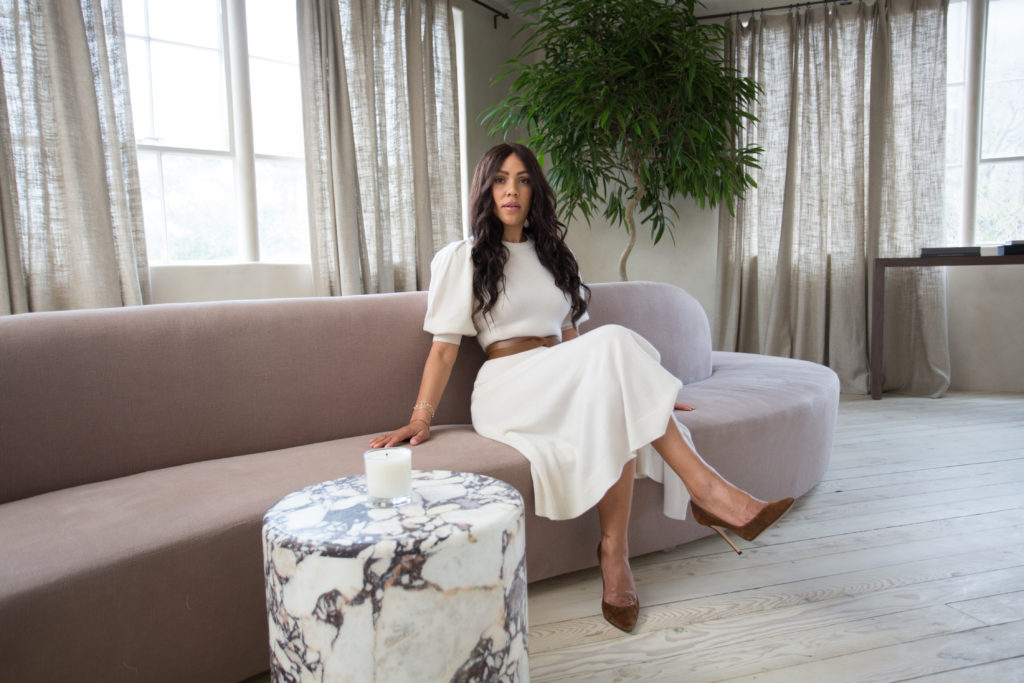 Darden began her career as a licensed esthetician alongside dermatologist Dr. Erma Benitez, who is known for her in-depth clinical assessments of severe acne. In this position, she acquired a deep knowledge of acne and other challenging skin conditions. She then moved on to working at some of the best spas in Los Angeles.
In 2019, Darden opened up a new studio in Beverly Hills. She offers a menu of innovative treatments in a beautifully designed and calming atmosphere. The aesthetic of the space matches her signature skincare line.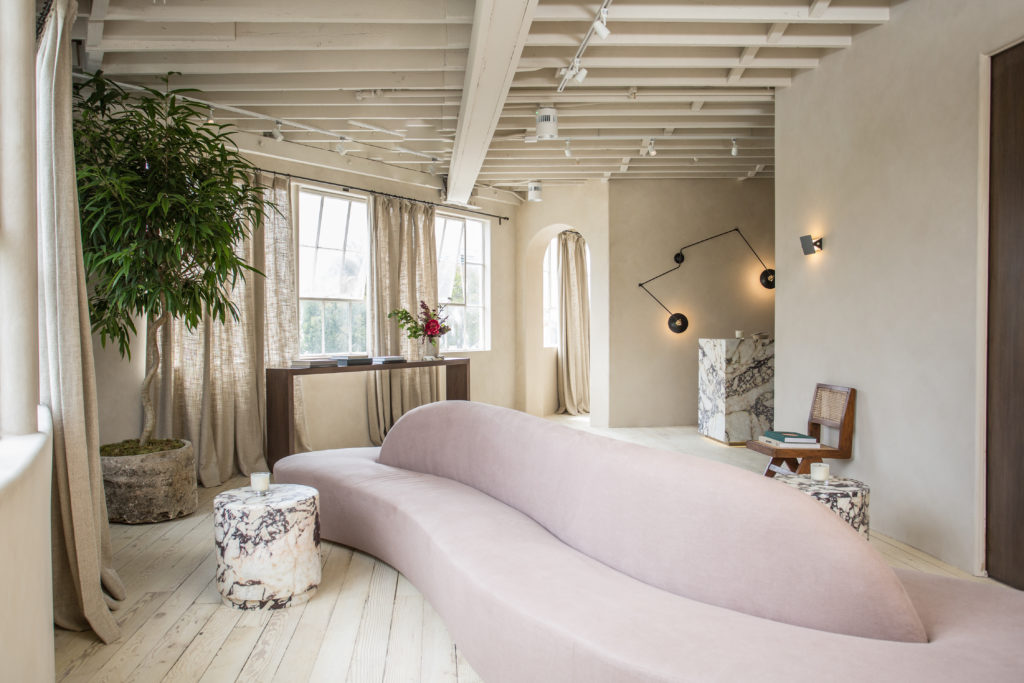 I recently spoke with Darden about her approach to skincare, which is surprisingly practical, yet innovative. She shared her personal routine, favorite products and what ingredients we all need to look for. But perhaps the most important tidbit is the same thing your mother always told you (wear sunscreen).
What is an ideal morning skincare routine?
I cleanse with my Daily Cleansing Serum, which is a gentle gel cleanser that doesn't strip your skin. It actually helps to add moisture back into your skin with glycerin, jojoba, and sodium hyaluronate.
After cleansing, I use my Deesse LED Mask for 20 minutes. LED light boosts collagen in the skin, minimizes fine lines and wrinkles, and improves circulation to give you a nice glow.
Next up, I will apply a Vitamin C serum for antioxidant protection, eye cream, and sunscreen. I love Supergoop's Everyday Sunscreen. It's lightly hydrating yet doesn't cause congestion. I wear sunscreen every single day, no matter what.
What is an ideal nighttime skincare routine?
At night, I cleanse with the Daily Cleansing Serum again, following up with my Daily Toning Essence, which helps to regulate sebum production to keep pores clear. Next up is Retinol Reform.
If my skin is a little more on the dry side, I like to use a hyaluronic acid serum like Dr. Nigma's Serum No 1 to plump up the skin.
Following that is eye cream. I finish my routine with Daily Oil-Free Moisturizer, which provides lightweight hydration with natural extracts and light humectants. Twice a week I exfoliate with the Dr. Dennis Gross Alpha Beta Peel Pads.
Are there certain products everyone should be using on a regular basis?
Wear sunscreen, every single day. Even on cloudy or rainy days!
Exfoliate with a light at-home chemical peel 1-2 times weekly to get rid of dead cells on the surface of your skin and give yourself an amazing glow. I love the Dr. Dennis Gross Alpha Beta Peel Pads.
Incorporate the NuFACE Trinity Pro at-home microcurrent device into your routine to help improve facial contour, tone skin, and reduce wrinkles.
I use my Deesse Pro LED mask every single day. LED light therapy is one of my absolute favorite treatments because it boosts collagen in the skin, minimizes fine lines and wrinkles, and boosts circulation to give you an amazing glow. Blue LED light also kills acne-causing bacteria to clear up current breakouts as well as prevent future ones.
What are the most important products to use?
The most important thing you can do for your skin is to protect it from the sun. Sun damage is extremely hard to reverse later in life, so I never leave the house without first applying sunscreen.
Retinol is my favorite anti-aging ingredient. It helps reduce fine lines and wrinkles, boost collagen in the skin, alleviate pigmentation, and improve skin texture. I specifically created my Retinol Reform as a gentle, yet effective alternative to other options on the market that were proving too harsh for my clients' skin.
What types are products are/aren't worth splurging on?
I think it's worth it to splurge on serums as they have the highest concentrations of active ingredients. You're going to get the most benefit out of these products!
How important are facials?
Facials are important because an esthetician will be able to clean your skin at a deeper level than you'll ever be able to at home. An esthetician can also set you up with a great at-home routine to maintain your skin in between visits.
Best way to find a good esthetician?
I recommend looking for an esthetician that has had experience working with a dermatologist because they can be more well-versed in various skin problems.