Three Make-Ahead Recipes for Breakfast Oats
Tell me if this sounds familiar: Your alarm goes off. You hit snooze. Your alarm goes off again. You hit snooze again. Next thing you know, it's an hour after your original wake-up time and you're scrambling to shower, find something clean to wear, blow dry your hair, check your email, put on makeup and scarf down breakfast.
Or maybe you don't even have time to make breakfast, even though you know breakfast is a smart way to start the day.
Reclaim your morning and jumpstart a day of healthy eating by making these simple recipes the night before. You'll save morning prep time and can even bring them to work, assuming you have a microwave for the rice-cooker oatmeal. Plus, all three recipes are oats-based, which means an extra dose of whole grains, B vitamins and soluble fiber. Healthy in a hurry – it's just what you needed.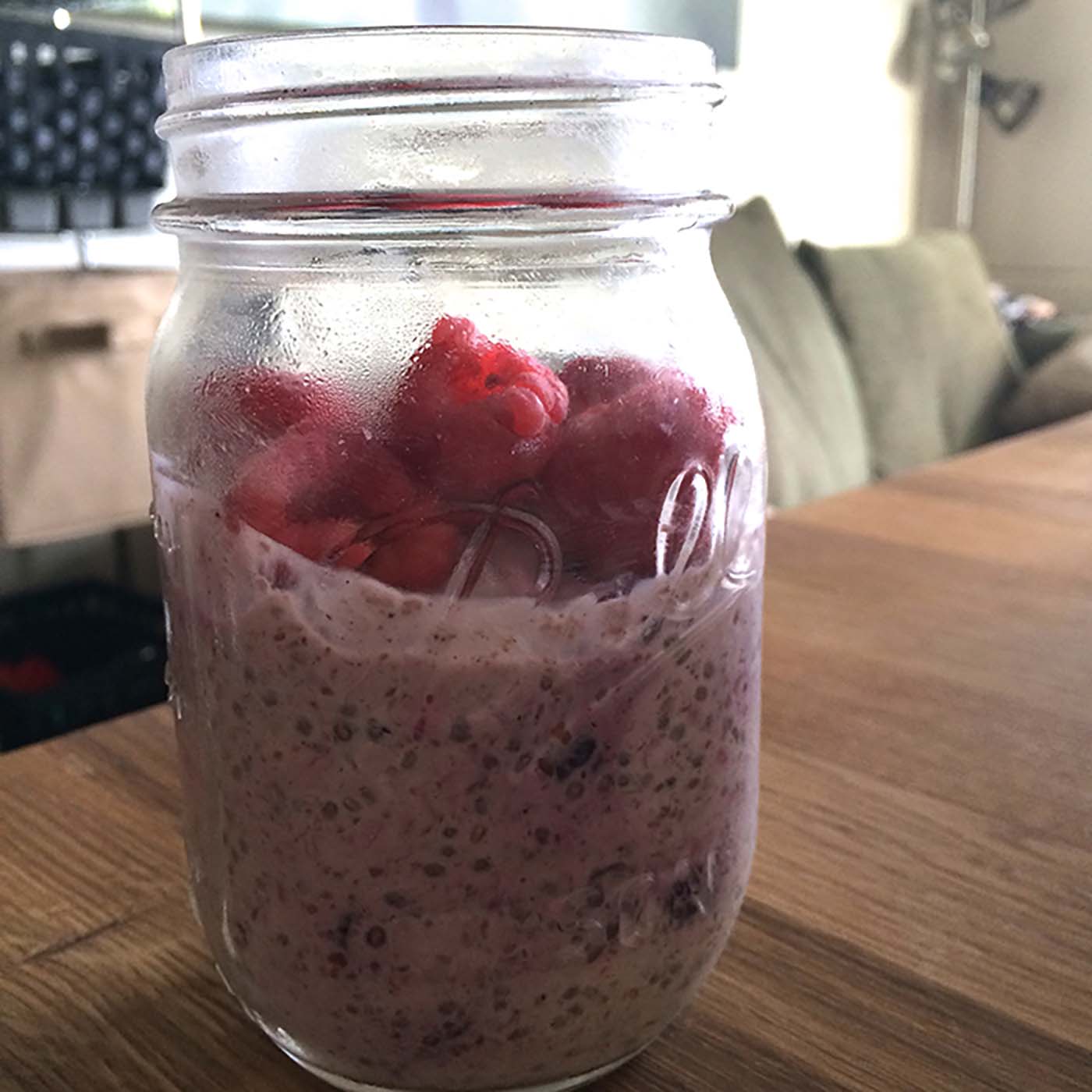 Overnight Oats
We've sung the praises of overnight oats on this site before because they're fast, easy and delicious. I'm adding my two cents with my favorite overnight oats recipe, courtesy of my youngest sister, an on-the-go college junior.
Here's what to do: 
In a mason jar, mix together ½ cup of old fashioned oats, 1 tsp of brown sugar, ½ tbsp of almond butter and half a banana.
Pour ½ cup of almond milk on top and screw on the lid.
Refrigerate overnight. Pour into a bowl and enjoy. (Yes, they are meant to be eaten cold.)
For variations, try adding cinnamon, frozen blueberries or diced dried fruit, such as peaches or apricots.
Oatmeal Breakfast Bites
Pop a few of these into your mouth on the way out the door and you'll be ready for whatever the day throws at you.
Here's what to do:
Mix together 1 cup quick oats, ½ cup almond butter, 1 tbsp of maple syrup and 2 tbsp of water. Roll into 15 balls. These can be refrigerated for up to one week.
Rice-Cooker Oatmeal
It turns out that rice cookers can do a lot more than, well, cook rice. I put this theory to the test with overnight rice-cooker oatmeal, and the results were nearly as good as stove-top oatmeal and far better than those microwaveable oatmeal packets.
Here's what to do: 
Pour one cup of rolled oats and 1 ½ cups of water into your rice cooker before you go to bed, enter the time you want the oatmeal to be done and prep the toppings to stir in the next morning. I suggest some combination of slivered almonds, pecan pieces, golden raisins, blueberries, banana, cinnamon and brown sugar.