Stock Up on Summer Produce for These Delicious Recipes
As August rolls into September, I feel a familiar tug of sadness. Summer is ending, but I refuse to believe it. In my opinion, one of the best ways to prolong summer is by hitting up the local farmers market. There's nothing like stocking up on juicy peaches, tart blackberries, crisp cucumbers, plump blueberries and good ole corn on the cob to make summer last forever. Not sure what to do with this bounty? We rounded up some of our favorite recipes from around the web for you to enjoy.
Peaches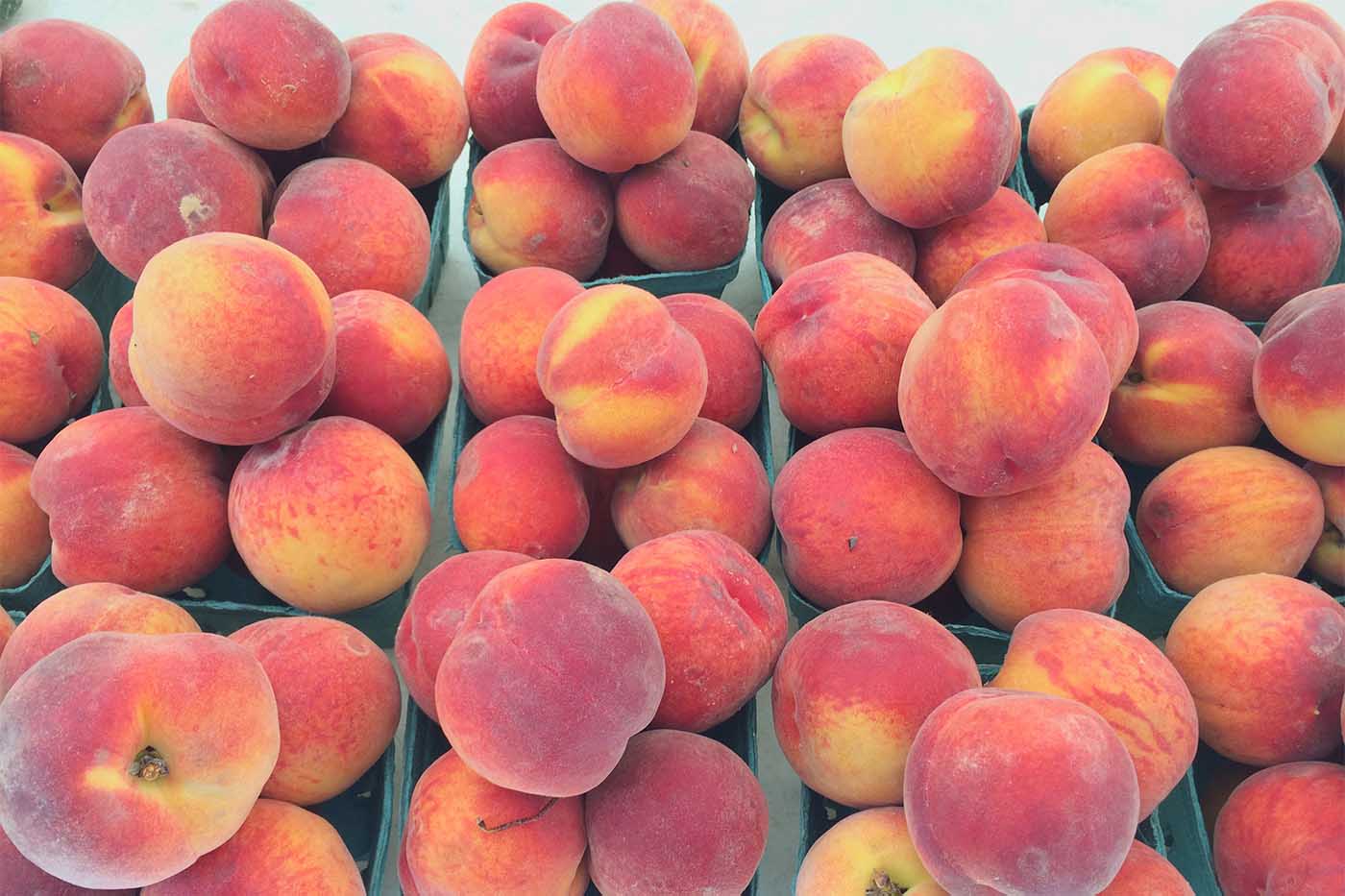 Easy Peach Cobbler from The Peach Truck Kitchen
You'll only get one dish dirty with this recipe (okay, two dishes if you're too sophisticated to eat directly from the pan), and with only six ingredients, it's a cinch to throw together (literally – you just throw the peaches on top of the butter/flour/sugar/milk/vanilla mixture).
Summer Peach Caprese Salad from Say Yes
I will indeed say yes to this fruity take on a traditional caprese salad. Thick slabs of mozzarella alternate with peach slices and basil, all of which are drizzled with balsamic vinegar and sprinkled with almonds. Dig in!
BBQ Chicken with Peach and Feta Slaw from CookingLight
Make peaches part of your main course in this summer staple. Don't blame us if you can't wait for the chicken to be done before digging into the peach and broccoli slaw.
Blackberries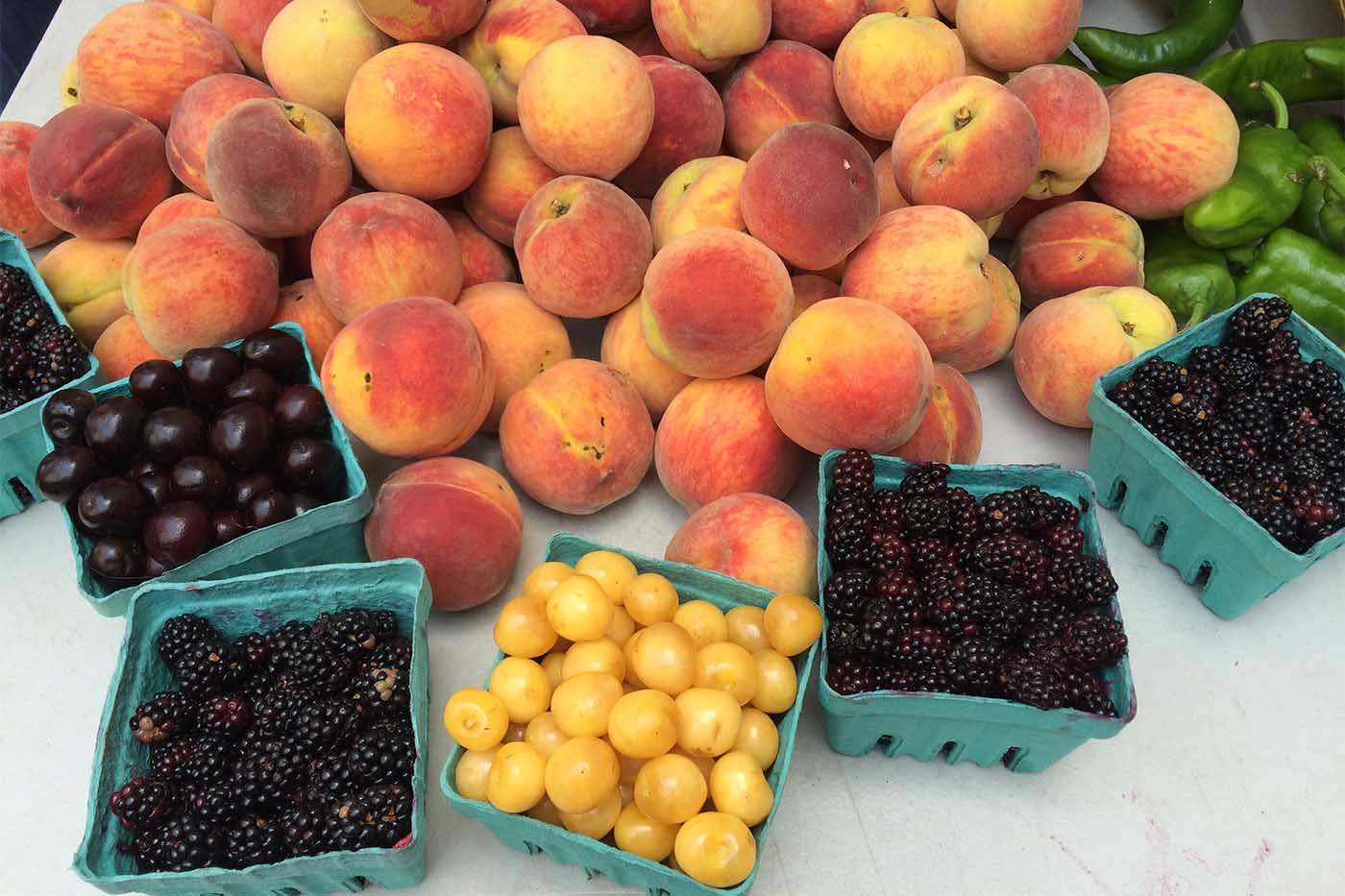 Blackberry-Apple Upside-Down Cake from MyRecipes
Ooey, gooey blackberries and melt-in-your-mouth baked apple slices come together in this perfect summer/fall mash-up.
Blackberry Margaritas from the FoodNetwork
Margaritas are good. Blackberries are good. So it stands to reason that putting these two fantastic flavors together can't be a bad idea.
Blackberry, Honey and Yogurt Pops from Lottie+Doof
Remember chasing after the ice cream truck as a kid? Here's a new way to enjoy a cold frozen treat.
Cucumber
Obsessively Good Avocado Cucumber Salad from SmittenKitchen
I know I'm not the only one with a slight sriracha obsession. It just makes everything taste better, no? Check out how it's used to dress up cucumber and avocado in this mouthwatering dish.
Crisp Marinated Cucumbers from AllRecipes
My mother-in-law whips up this super-refreshing cucumber and onion salad when we need a cool and crunchy side for lunch.
Cucumber Tropical Green Smoothie from With Salt & Wit
Sip on this smoothie and feel the summer vibes. The double green machine whammy of spinach and cucumber packs a healthy punch.
Blueberries
Blueberry Almond French Toast Bake from FoodNetwork
Luscious blueberries melt into this breakfast treat. Just remember to start the recipe the day before since it needs to sit in the fridge overnight.
Simply the Best Blueberry Pie from Sally's Baking Addiction
Nothing says summer like a fruit pie (except maybe corn on the cob. Check out the next section on corn!). To really amp up the crust, follow Sally's suggestion to use vodka (yes, vodka!) in the dough.
Blueberry Vodka Lemonade from Lemons for Lulu
Hang onto that vodka for this spiked lemonade, a lovely take on a traditional classic.
Corn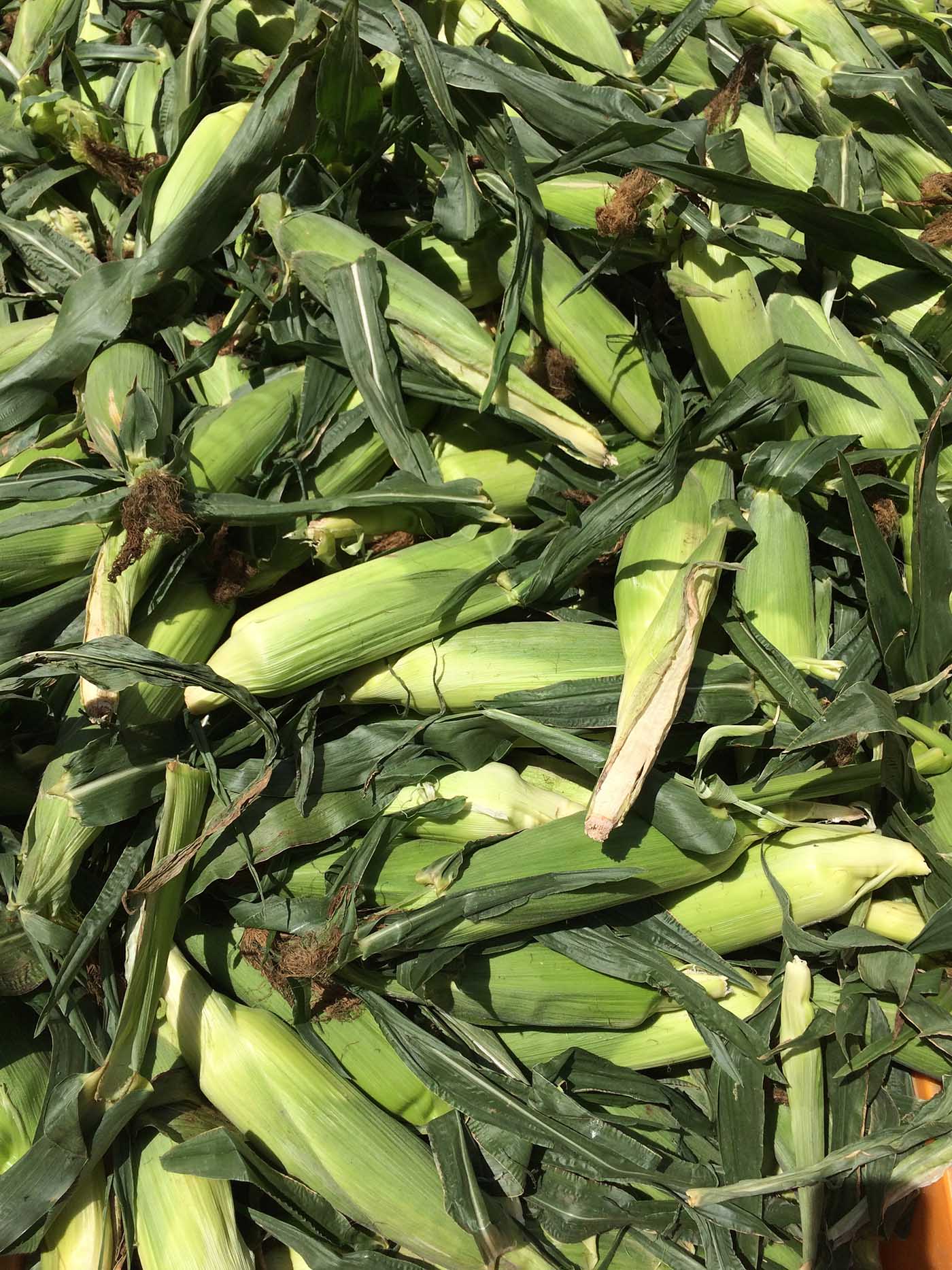 Mexican Street Corn (Elote) from Oh, Sweet Basil
Amp up your corn-on-the-cob game with this traditional Mexican street corn, which uses Mexican crema and Cotija cheese to deliver authenticity to the max.
Orecchiette with Corn, Greens and Ricotta from Bon Appétit
Fresh corn is one of the stars of this dish, paired in a most delicious way with pasta, bacon, Swiss chard and ricotta.
Summer Corn Chowder from Martha Stewart
When you've had your fill of grilled corn, shake things up with this chowder recipe. It's a great way to ease into cooler fall weather.