Post Workout Peaches and Cream Smoothie
After a long weekend with girlfriends in Nashville, also known as my bachelorette party. I woke up craving lots and lots of water and a peaches and cream smoothie.
And so with a little patience, I cut up a banana and a peach, put those slices in the freezer and went back to bed. What came out of the blender when I pulled my life back together was nothing short of miraculous. It tasted like my favorite peaches and cream ice cream – exactly the craving I was trying to beat.
And if you're running or doing any kind of endurance activity, a smoothie like this can help breathe some life back into you post-workout.
Ingredients:
1 peach
1 banana
1 cup skim milk (if you don't drink milk, you can sub out the milk and the yogurt for 1 1/4 cup almond milk)
1/4 cup Greek Yogurt
1/2 of a lime juiced
1/2 tsp pure vanilla extract
1 TBS agave nectar
Directions:
1. Cut your banana and your peach into slices and freeze from anywhere from 2 hours to overnight. I froze overnight, making it easy to just put this smoothie together in the morning.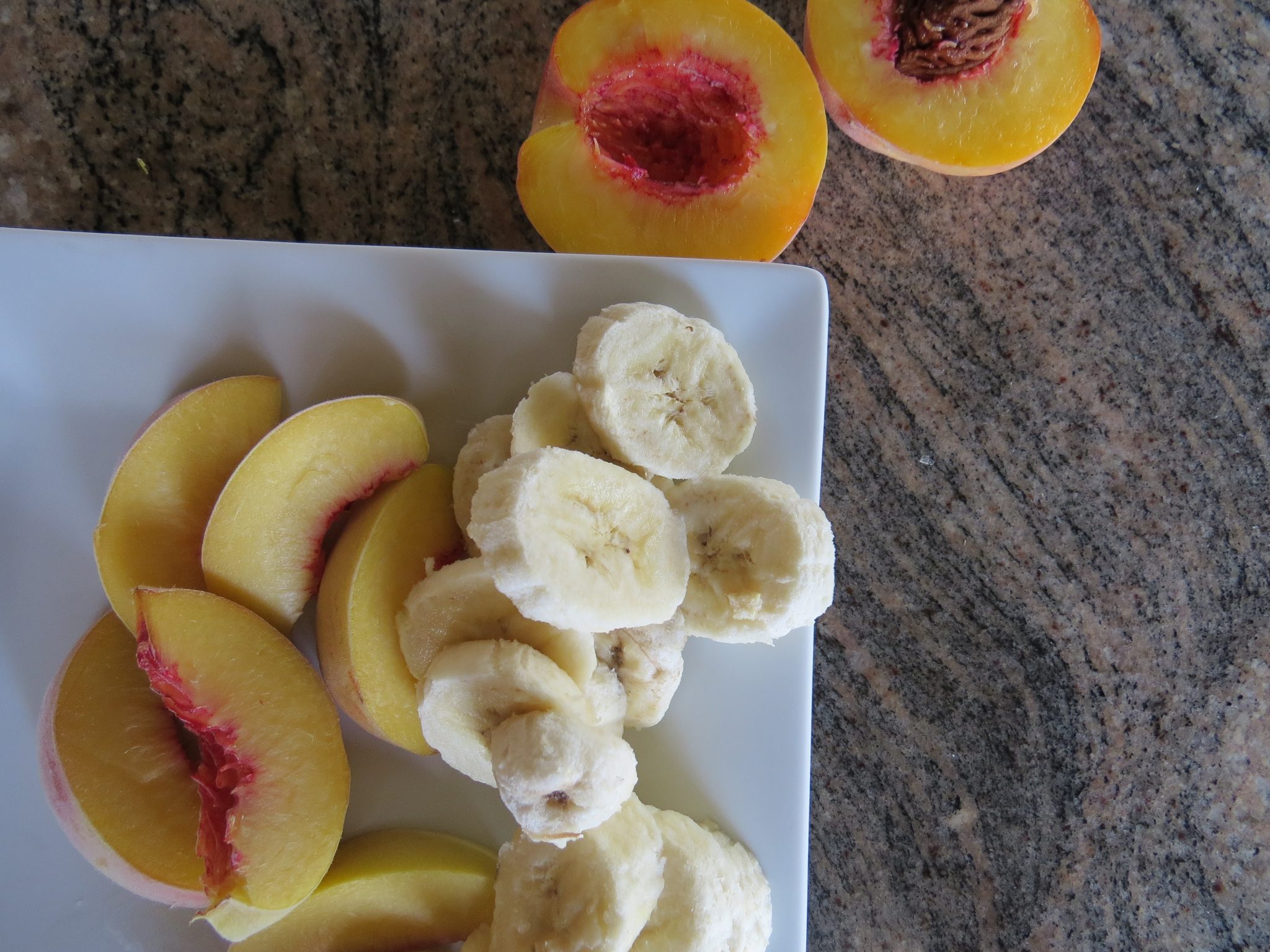 2. Put all ingredients into your blender. Blend into a frothy, peachy oblivion.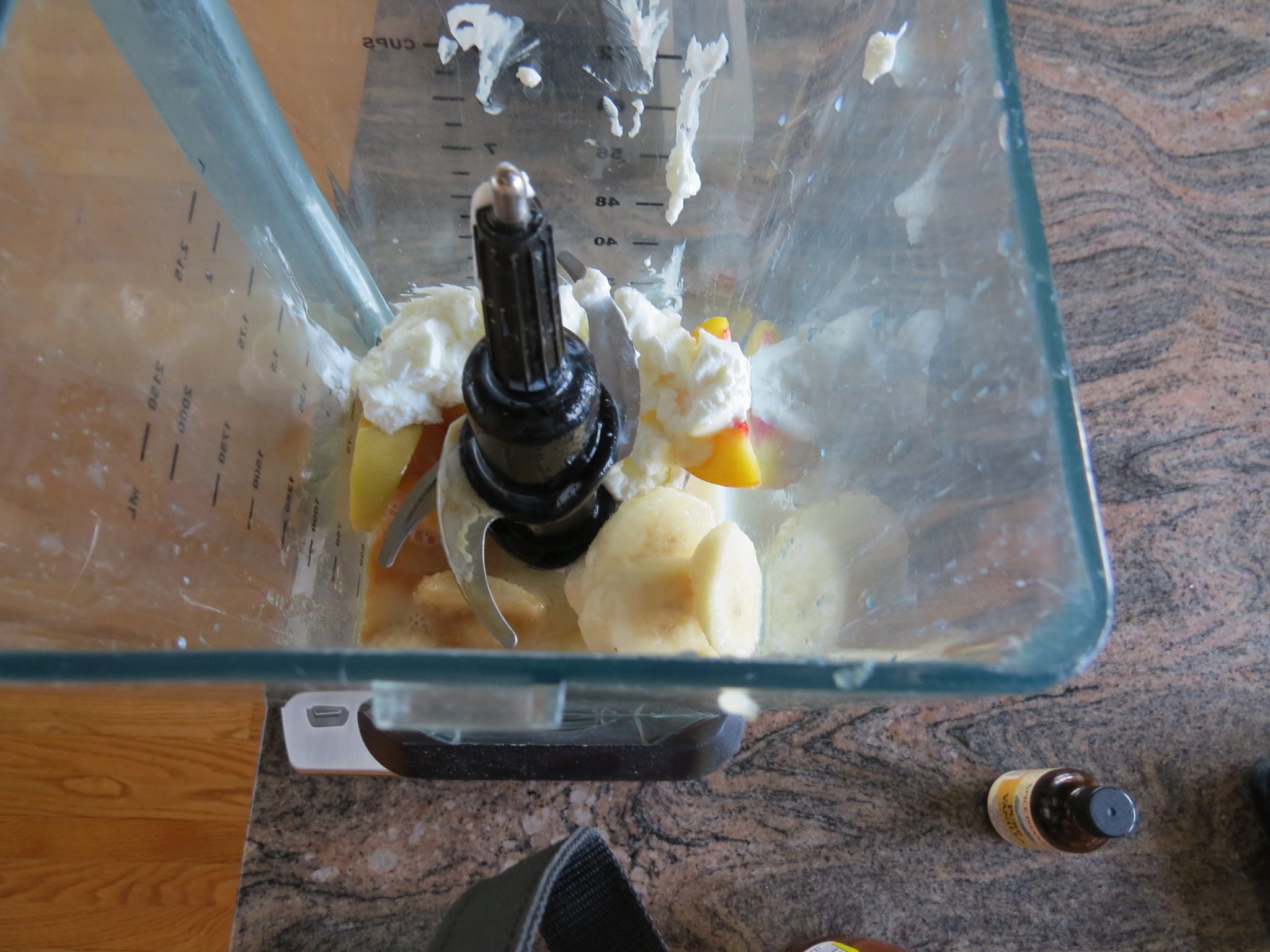 3: Enjoy post-workout to get a burst of protein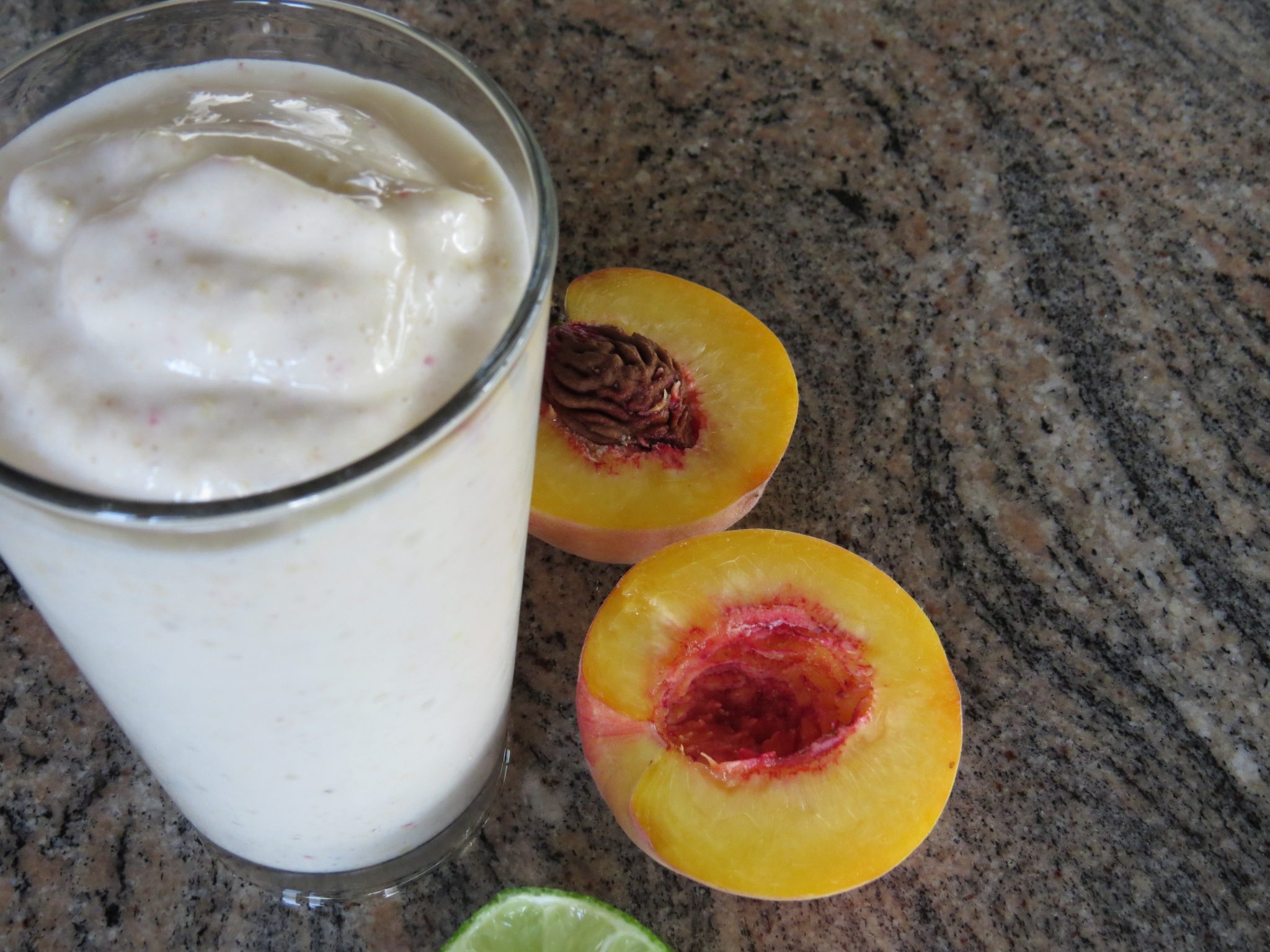 (Nutrition value calculated on MyFitnessPal.com)
365 calories
77g carbs
0g fat
18g protein
151 mg sodium
59g sugar
Let us know!
Did this post help you get closer to achieving one of your goals?