Healthy Cocktail Alternatives For Every Kind of Summer Drink
Summer – the season for barbecues, poolside hangouts and outdoor parties – is the perfect time to experiment with fun cocktail creations.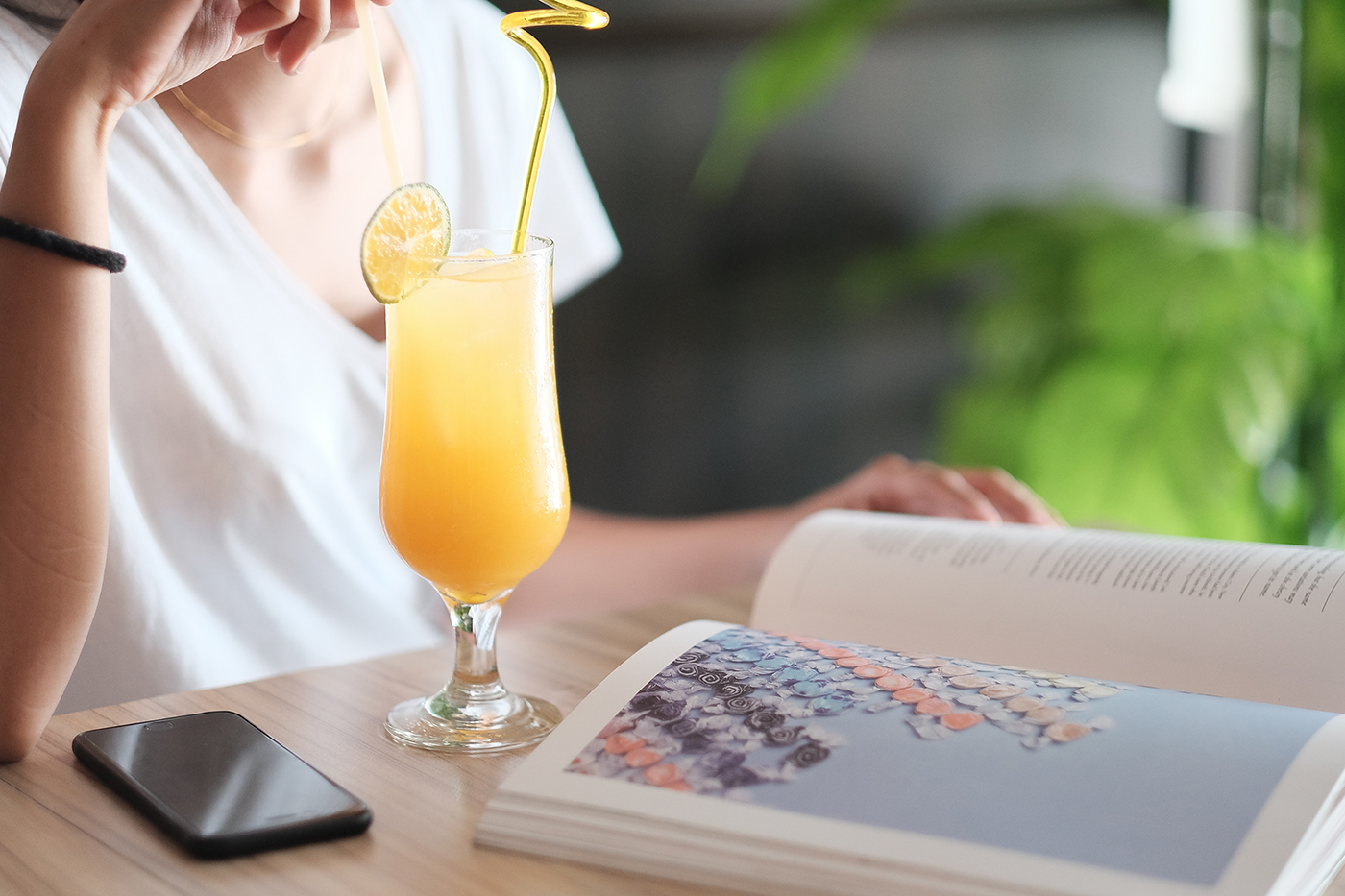 But because those pretty drinks generally have a ton of added ingredients like sugar, they can really wreak havoc on your head the next morning. A simple fix is to skip the pre-made mixes or pop and opt for seasonal, fresh fruit. Take a trip to the local farmer's market, pick up some fruit and make one of these tasty treats below for the perfect complement to whatever you have planned for an upcoming summer evening.
Cocktail base: Rum
Although normally associated with the headache-inducing Hurricane, rum can be used for much lighter, more refreshing cocktails. One of my all-time favorite drinks is a champagne mojito because, let's be real, opening up a bottle of champagne always adds a little extra pep to an evening!
Champagne mojito recipe: Serves 6
Ingredients
1 cup rum

1 bottle cold champagne

¼ cup fresh mint leaves, plus more for garnish

¼ cup thai basil leaves

3 tablespoons super fine sugar

2 limes, cut into wedges
Cocktail base: Vodka
If I could, I would drink strawberry lemonade every day, but I think the sugar overload may eventually kill me (or at the very least, cause a massive headache). Using fresh ingredients, this strawberry basil lemonade cocktail cuts back on the sugar and amps up the the feeling that summer livin' is the best kind of livin'. If you aren't a strawberry person, raspberries are a perfect alternative and still add the pretty pink flare.
Strawberry basil lemonade cocktail recipe: Serves 6
Ingredients
1 cup vodka

1 cup lemonade

Club soda

1 cup fresh strawberries

¼ cup basil leaves

2 lemons



Cocktail base: Gin
Last summer I visited my friend in Baltimore and she introduced me to the refreshing game changer of having gin with cucumber instead of the normal go-to of a G&T with lime. I was worried it wouldn't have enough flavor, but it compliments the gin perfectly. This Cucumber Cooler is a green machine that you almost feel healthy drinking. Keep em' coming! (But drink carefully, because gin can sneak up on you).
Cucumber cooler recipe: Serves 6
Ingredients
1 cup gin

20 oz tonic water

25-30 cucumber slices

2 limes, sliced

20 mint leaves
Cocktail base: Tequila
My parents don't really drink, but when they do they go all in on margaritas. It makes for hilarious times, but also for a really rough morning from all the mystery ingredients in most recipes. To the rescue is the Minimalist Margarita. With just three simple parts, this cocktail saves our next morning for two reasons: less mixers, so you can actually taste the tequila a little bit and don't drink it like water, and way less sugar. You're welcome.
Minimalist Margarita recipe: Serves 6
Ingredients
1 cup tequila Tequila

¾ cup Lime Juice

3 ounces Agave
Sangria
Speaking of my parents, a glass of sangria is the ultimate cocktail on the beach for my mom – which I love. Summer calls for a lighter version than the traditional red wine recipe, and this white peach sangria is dangerously delicious. This is also super easy to make in advance and let sit while you get ready for the evening, an additional perk.
White peach sangria recipe: Serves 6
Ingredients
1 bottle white wine such as Riesling or Chenin Blanc

1 bottle sparkling peach juice

1 peach, sliced

1 pear, sliced

10-15 cherries, sliced

4-5 sprigs fresh mint