Take on the Five Days to Your Best Sleep Challenge with NOW for a Chance to Win!
In a recent breakfast-and-learn, we talked all about the power of morning routines—how they focus your intentions, prepare you for success, and ultimately set you up for the rest of the day. But after that workshop, one of the attendees came up and said one thing that immediately caused me to face-palm in an "Oh, DUH!" moment:
"What should I be doing at night to prepare for my morning routine?"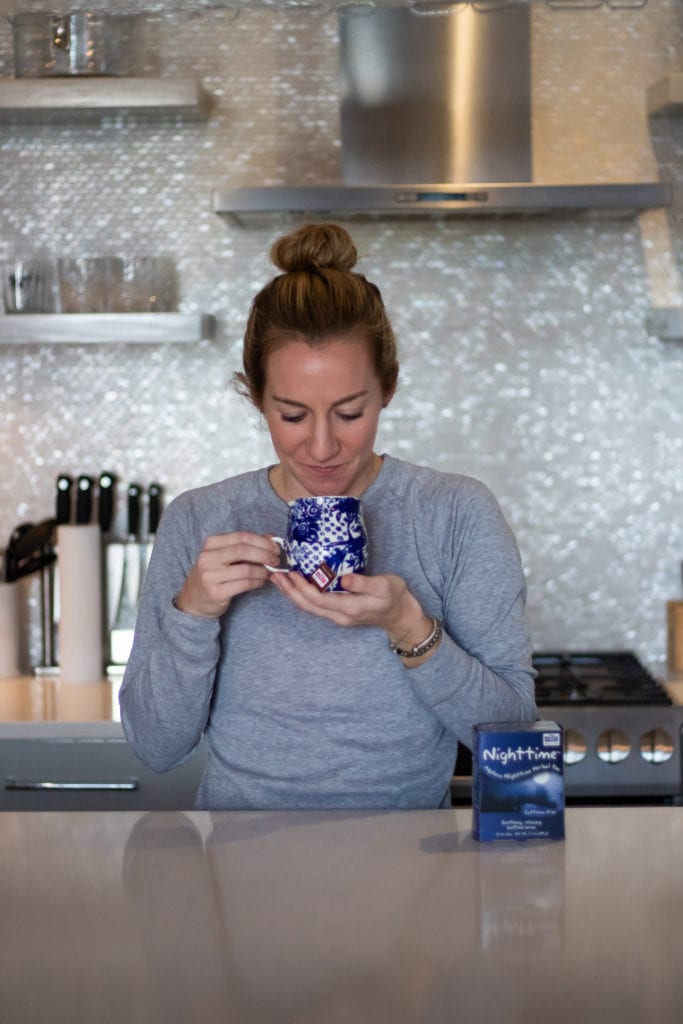 Of course! Without a good night of sleep, you can't have your best day ever. And in order to have your best night of sleep, you need to be in bed at a time that allows you to get enough sleep, and you need to be relaxed, stress-free, and ready for the lights to go out.
Easier said than done, though, and we'll fully fess up to committing each of the cardinal sleep sins: watching TV as we fall asleep, checking our email one last time before bed, drinking coffee late in the day, and more.
That's why aSweatLife and the SweatWorking app partnered with NOW® to create the Five Days to Your Best Sleep Challenge, which will help you build a relaxing, mindful nighttime routine to support more restful sleep and let you wake up feeling totally refreshed. Each night, you'll add a new building block to your evening routine so that when you finish this five-day challenge, you'll have a complete nighttime routine that relaxes you and gets you in the mindset for sound sleep.
If you've been waiting for a sign from the universe to get on the Sweatworking app, this is it right here: by signing up for this challenge, you'll also unlock 30 days of FREE access to the app. Use it to try our full library of workouts, meditations, and more.
We're kicking off today in honor of National Sleep Awareness Week, which runs from March 3-10. Ready for the exciting part? If you complete the Nighttime Yoga Flow with Siobhan Carey by March 10, you'll automatically be entered for a chance to win a $350 Sweet Dreams Prize Pack from NOW, filled with products to help you achieve that totally Zen pre-bed state:
NOW Real Tea® Nighttime Tea
NOW® Solutions Magnesium Flakes
NOW® Solutions Arnica Soothe Massage Gel
NOW® True Calm™ Veg Capsules
NOW® Melatonin 5 mg Veg Capsules
NOW® Ultrasonic Glass Swirl USB Essential Oil Diffuser
NOW® Peaceful Sleep Essential Oil Blend, 4 oz.
2 Casper pillows for your bed
Each session ranges from 5 – 25 minutes, and while this challenge doesn't require too much equipment, you can stock up on any self-care supplies or sleep-supporting supplements at nowfoods.com using promo code "ASWEATLIFENOW10" for $10 off a purchase of $40 or more.*
And the best part? This challenge is totally free on the SweatWorking app, which you can download right here. While you're there, take a spin around the app and see if there are any other workouts or channels you want to bookmark to take on during your day.
Ready for the dreamiest challenge ever? Start the challenge right here, and get ready for the best nights of sleep you've had in your life. Sweet dreams!
*Receive $10 off your nowfoods.com purchase of $40 or more (before taxes and shipping). Must use coupon code ASWEATLIFENOW10 in the Promotion Code field at checkout.  Offer only available on nowfoods.com. Offer valid March 1, 2019 through 11:59 PM CT December 31, 2019. Some exclusions apply. Limit one coupon code per transaction.  Offer cannot be used on previous purchases. NOW Health Group, Inc. has the right to end any promotion at any time.
Let us know!
Did this post help you get closer to achieving one of your goals?