The Morning Routines of 4 Wellness Influencers
I have a strong affinity for good quotes. I have since I was a young adolescent, plastering quotes and short poems, typed up in scrawling fonts and different colors, all over my bedroom walls. Still today I find myself looking to wise words from others to offer me guidance, hope and inspiration. I recently read this anonymous quote: "I opened two gifts this morning. They were my eyes."
Pretty lovely words, right? I think so too, except, to be honest, I am not much of a morning person, especially as of late. I have succumbed to some poor morning habits, like scrolling through social media before rolling out of bed, leading me to feel rather unproductive straight away at sunrise.
In a quest to gain back the feeling that each day really is the gift that it can be, here at aSweatLife we chatted with four influential people to see how they approach the pre and post dawn hours to purposefully unwrap the moments given them.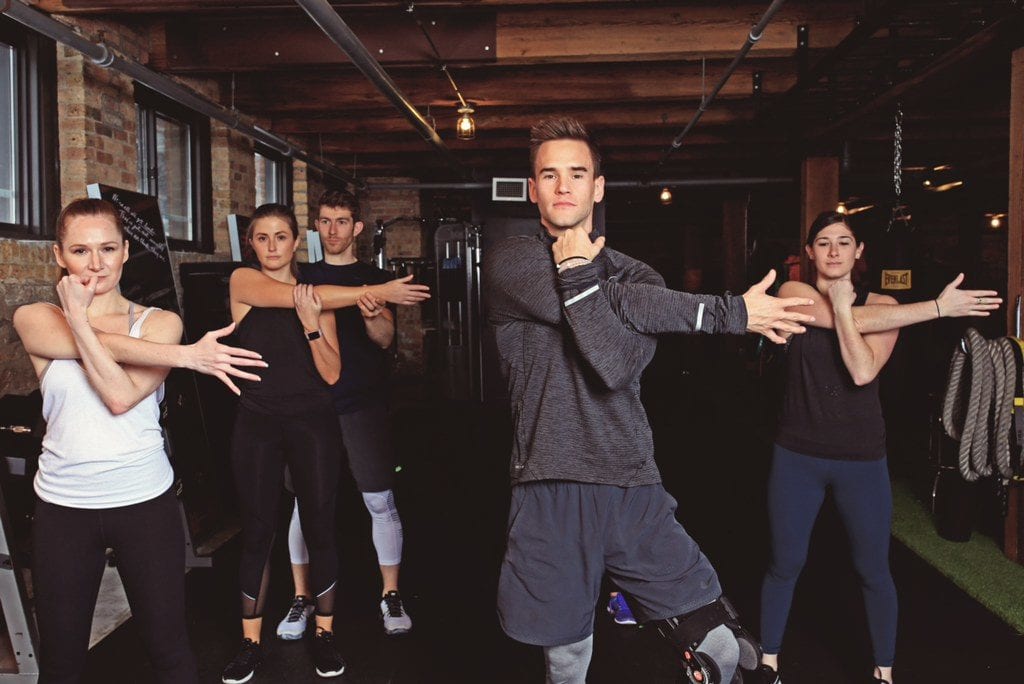 While this spirited, yoga-retreat leading wellness professional and I were chatting, I was struck by his words: "Morning routines should prime your day — without setting purpose, you leave the day to the will of others. You are no longer in control of how your emotions start your day." Unlike the routine that I have developed, Loebig does not check social media or emails until 10:30 am, after he feels his day is under control.
So how does Loebig get his day under way, working to make each one "the best day ever"?
As he and his friends at Live Better work to help their community move, eat, think and give better in order to live better, Loebig works to first follow these four pillars himself. When he rises at 5 am, he focuses on a bit of self care, priming himself first before he is giving his time and talents to his clients. Out of bed, he drinks a big glass of water, and then gets into the shower, focusing on presence to jump start his mind. After showering, Loebig works out his body with at least 5-minutes of stretching.
As I listened to Loebig recount they way that he begins his day with such "discipline to build freedom," I found that it felt so approachable in its simplicity. If you google morning routines, you may be struck with overwhelm over the dozens of suggestions offered you. Loebig's sound advice: "Find what works for you, not for someone else."
Stephanie Dietz, Health Coach and Market Specialist for sweetgreen restaurants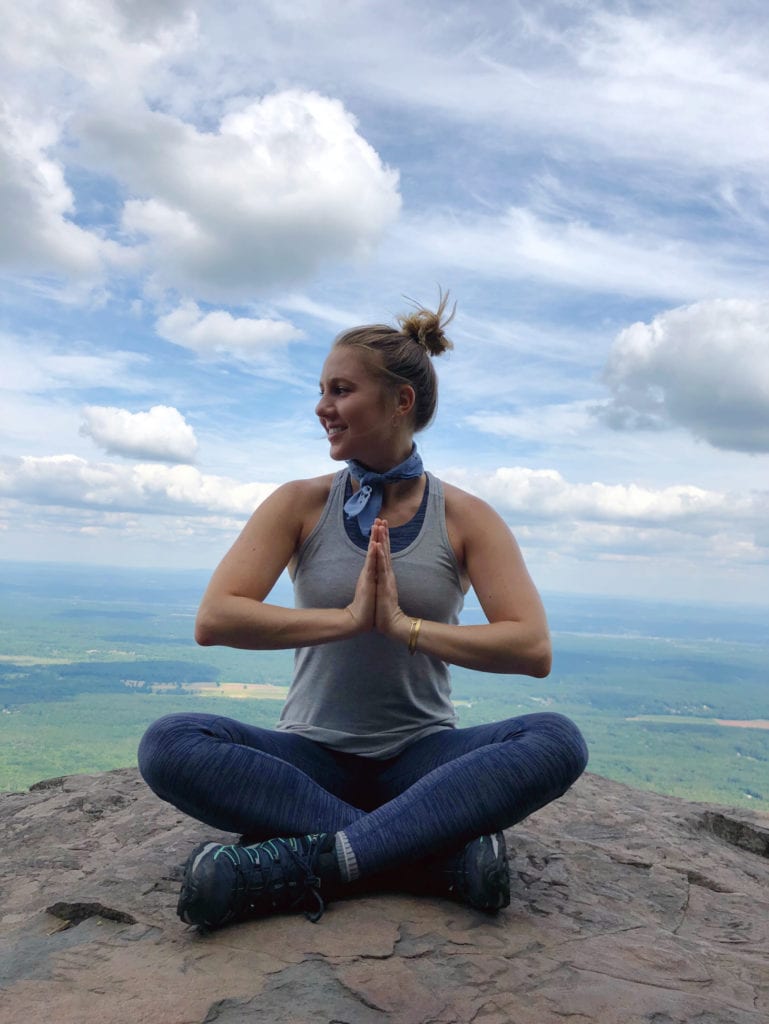 As a former student of Kinesiology at the University of Wisconsin-Madison, Stephanie Dietz has long been interested in her own and others' well-being. While she originally thought she would walk down a path towards being a physical therapist, a series of serendipitous events throughout her career in the fitness industry while living in NYC led her to connect with the marketing team at sweetgreen.
Dietz has developed a platform that sets up her day, one that fuels her body, her mental health, and her sense of clarity.
Before taking care of the welfare of others at her marketing job, Dietz begins by attending to her own day in a healthful way. While she generally wakes up around 6:30 am, Dietz prioritizes sleep above all else, setting her alarm clock for eight hours after she gets into bed. While she loves to hit up the yoga studio for an hour on her mat, sometimes the necessity of sleep trumps this time. Instead of a 60-minute flow, Dietz will roll out her mat at home and offer herself 10 minutes of moves on her own.
Each day Dietz fuels herself by sipping on Vital Proteins Matcha Collagen, MCT oil, and other adaptogens or a cup of Bulletproof coffee or Matchaful with a dollop of honey.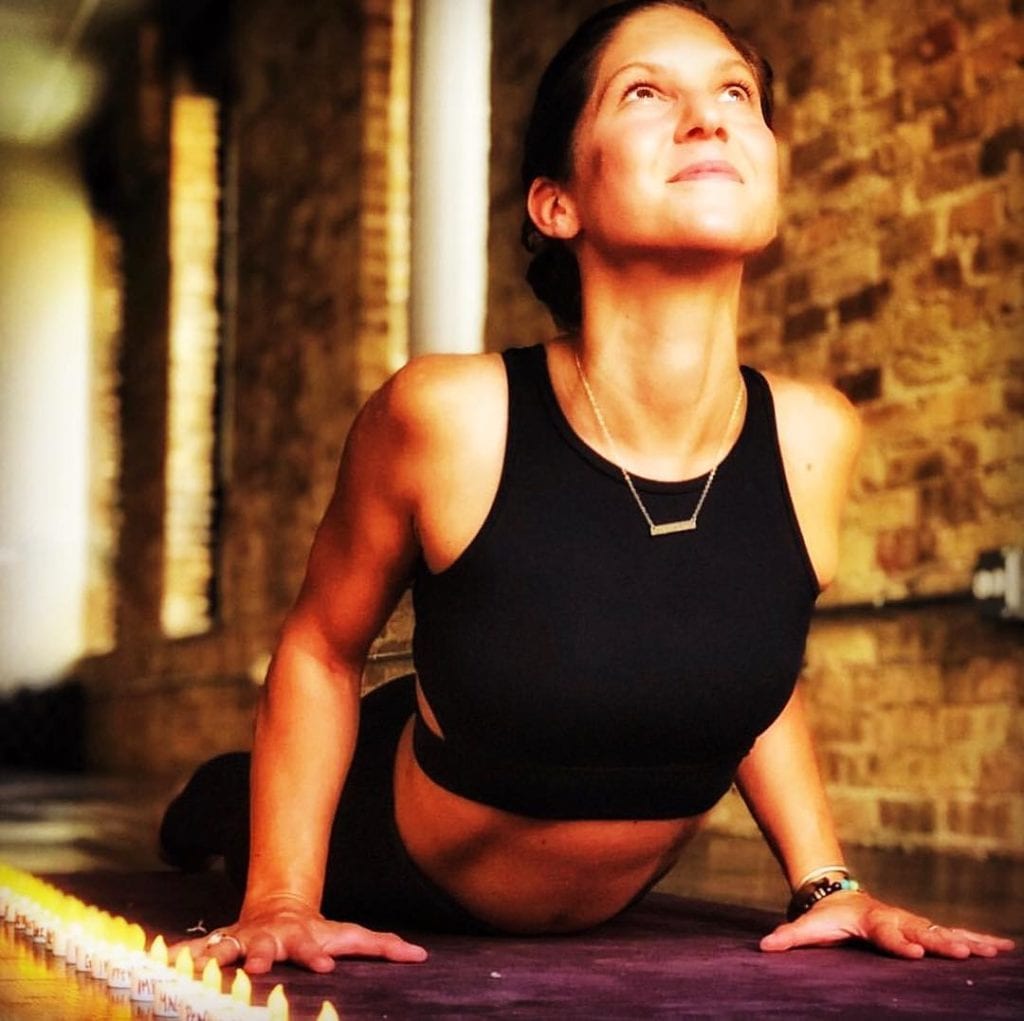 Once upon a time, Katy Hanlon worked a 9-5 corporate job. It was not Prince Charming that changed the course of her world, but a yoga retreat in Italy that woke her up to her true passion and purpose.
Hanlon now lives out a life of service — she no longer sees what she does as work — of connecting with others in order to sprinkle upon them "practices for soul, space and shift." You will find Hanlon sprinkling her good energy about at Studio Three, Chicago Athletic Clubs, and Midtown Athletic Club. Noting that while her days no longer have the structure of a 9-5 job, her morning routine is what keeps her grounded.
When her alarm goes off, she is careful not to indulge herself in spending time on her phone. After gulping down a glass of water, she rolls out her yoga mat, lights a candle, and sits for three minutes of deep breathing. After taking these mindful moments, she turns on her coffee pot, and then returns to her mat. After sprinkling it with wisdom cards, she pulls one out, journals based on what the card says, or sometimes about  what she is grateful for, what she might be nervous about, or what she wants to feel that day. Her morning mat session is complete once she has written her day's affirmations. "I am grounded. I am aligned. I am strong," Hanlon writes to herself.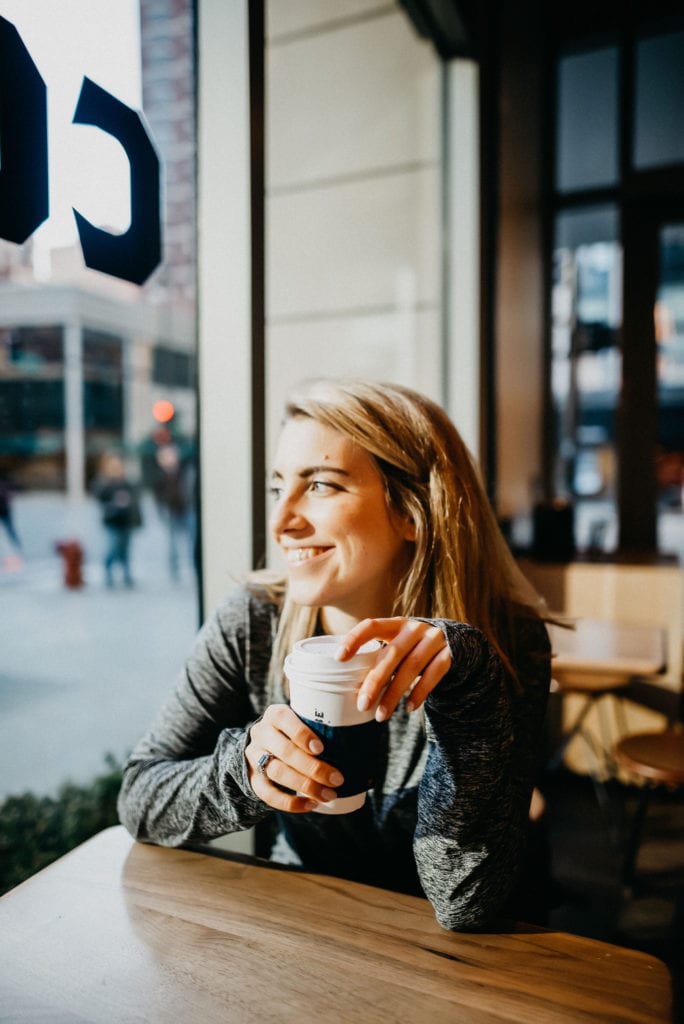 When I spoke with Martanovic, she was full of sugar and spice … and plenty of spunk. As we chatted, it was clear that her energy did not just come from the goodies she was consuming from her Simple Mills products, but also from treating herself right as soon as she sees the morning light.
Actually, Martanovic's secret ingredient to a good morning begins the night before. As she gets into bed, our chickpeainthecity puts on a mindfulness playlist from Spotify (thank you, Alexa) and allows it to play through the night so that soft and centered sounds surround her as she wakes in the morning.
Martanovic's alarm buzzes around 5:30 am. She often starts her morning on her mat at a hot yoga class, or begins with a good spin at SoulCycle.
While the workout is not necessary to her day's beginning, stirring in a coffee or matcha latte is as she allows herself 30-45 minutes of time to just enjoy her own space and not worry about rushing around getting ready.
Many of us do our meal prep in the evenings, but Martanovic uses her mornings to roast veggies or make turkey meatballs or any number of recipes from one of her favorite food blogs, Ambitious Kitchen. This is yet another way that she adds a dash of everything nice to her morning routine.
In an effort to take a dash and dollop of wisdom from these highly successful humans, I woke up today, drank a glassful of water straightaway, and got on my yoga mat for 9 minutes of sun salutations. The way my hamstrings stretched in adho mukha śvānāsana, downward facing dog, and the way the sun shone on my face tāḍāsana, mountain pose, it was a gift this morning.