"In the Kitchen and in Life": #WeGotGoals-Worthy Lessons Learned By Chef Ryan Kikkert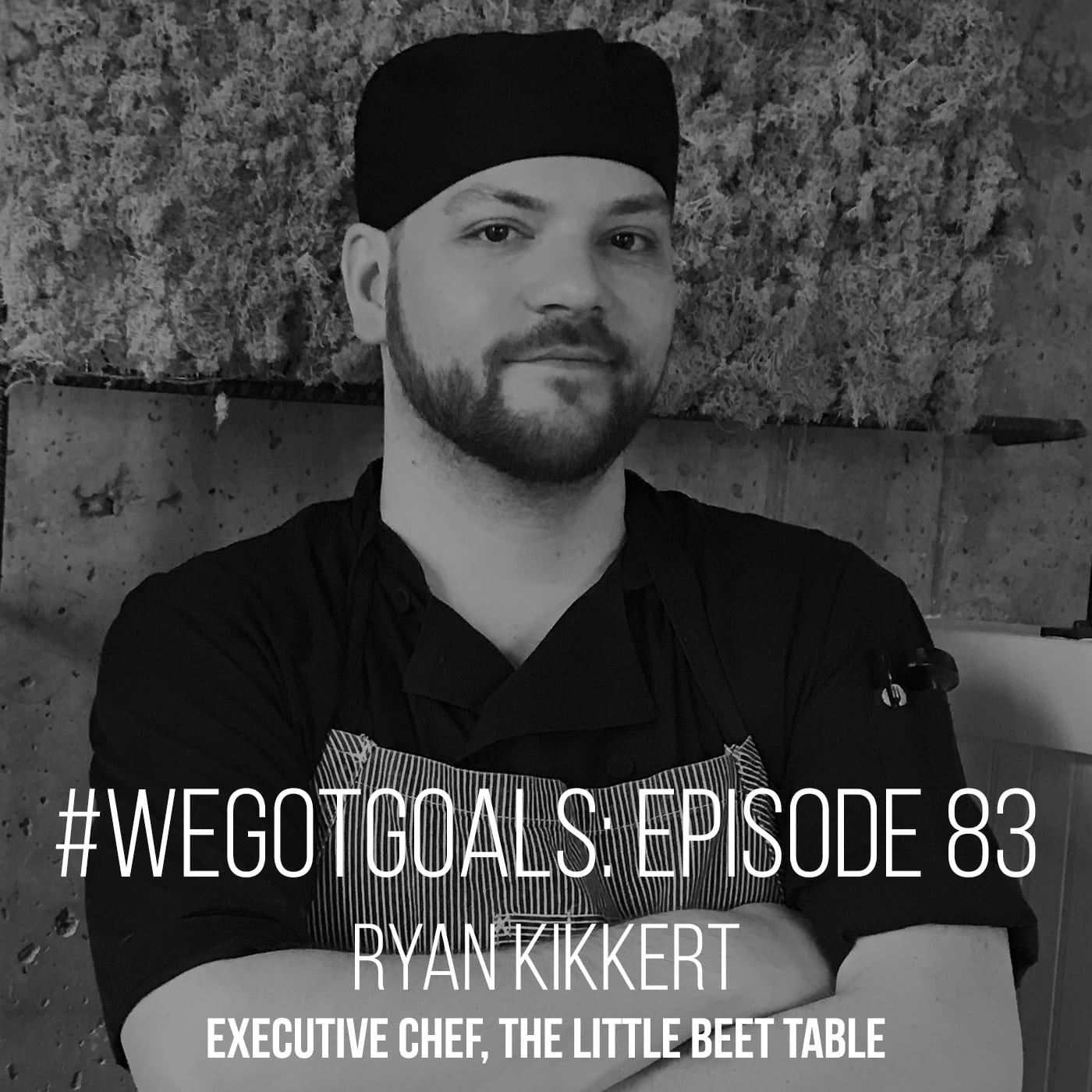 Ryan Kikkert, now Executive Chef of The Little Beet Table, a Chicago and New York-based restaurant concept, began his career journey as a journalism major. Deep down, though, the moment he set foot in a restaurant kitchen he felt drawn to its beautiful chaos.
While completing his undergraduate degree in advertising and public relations, he ultimately knew he'd use it to aid this other passion – working his way into the restaurant industry and creating a name for himself – as it quickly became the only thing he could see himself doing for a career.
"Being a chef is a marketing-driven business," Kikkert told me on this episode of #WeGotGoals. As the head chef, and at times the face of the business, sometimes you're the one creating hype for the restaurant. He translated a lot of his advertising and PR skills into restaurant marketing, making what he does now a big melting pot (no pun intended) of all the things he is passionate about.
But his journey to the position of executive chef of a very on-trend, vegetable forward and largely gluten-free dining experience in one of the food capitals of the world was not a rocket ship to stardom.
Kikkert explains that the restaurant industry – like many others – can be cutthroat. Young chefs have to look out for themselves, find their own mentors, learn on their feet, and figure out how to fix mistakes quickly, because time is of the essence in every kitchen setting. And what's more, other chefs often see you as competition and aren't necessarily ready and willing to help you succeed.
But that's just what Kikkert wants to make his goal now that he's established. He knows where many other younger chefs are and how they feel. He knows what it's like to feel like a small fish in a big pond (that big pond being Chicago when he left Milwaukee for this job opportunity).
Kikkert strikes the balance of lending a hand to others when they need it, while still putting a huge focus on maintaining a beginner's mindset himself.
"Part of the process and excitement of this career is constantly learning and constantly trying new things," Kikkert said.
If you ask him what is favorite thing to cook is, he'll tell you "something I made last week."
And, you won't find him eating at the same restaurant twice. His eyes are always open to what's out there, what new concepts are being tested.
For Kikkert, a lot of those new concepts are actually practiced and perfected right at his home restaurant, The Little Beet Table. It's one of the first places to offer a 100 percent gluten-free menu.
And although the restaurant industry can be as stressful as it sounds, Kikkert likes to describe it like "a dance – you learn to work with it, and you find calm within the chaos."
I equate this phrase to just about every scenario in life; chaos may be all around, but you're in charge of how you react to it, how you let (or don't let) it affect you.
Listen to the whole #WeGotGoals episode with Chef Ryan Kikkert here, on Spotify, Apple Podcasts, or wherever you like to stream your podcasts. And if you like what you hear, please leave us a rating or a review, we would really appreciate it.