How to Add Essential Oils to Your Beauty Routine
Essential oils are super-popular holistic treatments, but it turns out you can use them on your skin to target a variety of issues as well.
"Essential oils are a wonderful addition to any beauty routine, providing our bodies with a variety of benefits," says Monique Blake, national director of body at The Red Door Spa. "The human nose has about 400 smell receptors which allows us to detect approximately one trillion different scents. When essential oils are inhaled or applied topically, they create a variety of physiological responses that can boost our health and wellness."
Of course, there is a science to applying essential oils to your face. It's all about knowing which ones will address your specific skin concerns and how to use them correctly so that they don't cause any unnecessary irritation. Here, top beauty experts share their tips for adding essential oils to your beauty routine.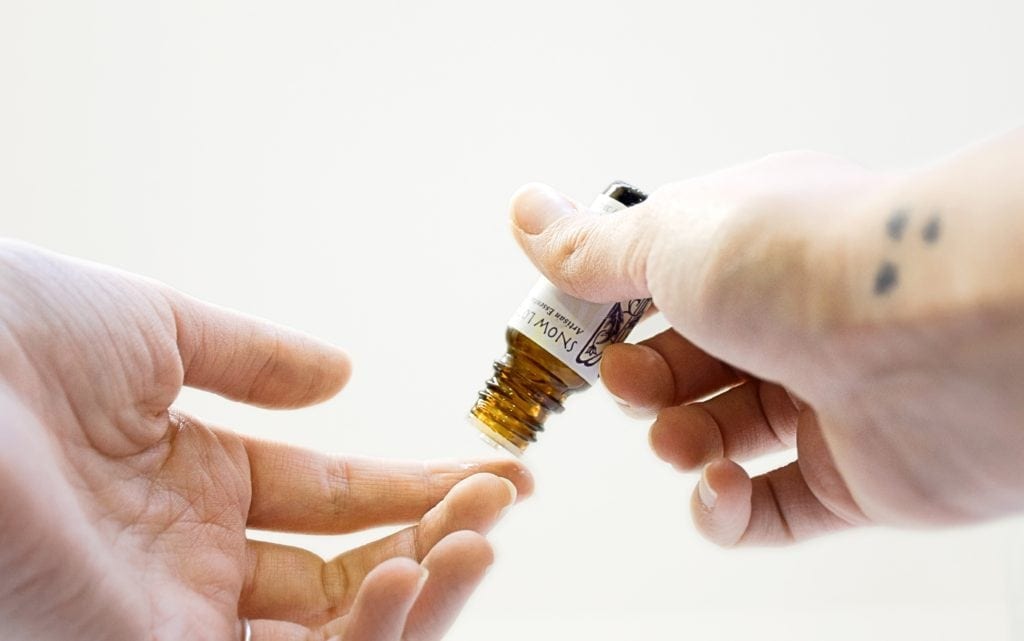 Choose the best ones for your skin type.
There are lots of different essential oils to choose from, so it's important to do your research first to find the ones that will target your specific skin type and concerns. Elina Fedotova, formulator and CEO of Elina Organics, has a few favorites for different skin issues.
"Frankincense supports the skin on many levels," says Fedotova. "It has astringent and anti-microbial properties, and it also helps to heal the skin." Meanwhile, she says that sandalwood works for all skin types, particularly combination skin. "It promotes the formation of new skin cells," says Fedotova. "It also has antiseptic properties, making it beneficial to calm skin." She also likes ylang ylang, which has strong antibacterial properties that can help curb excess oil production.
Terry Carter, chief formulator and fragrance nose for the Travertine Spa Collection, is a fan of lavender, neroli, and geranium. "Each of these oils has benefits to the skin such as calming inflammation, diminishing scars, and helping minimize acne," he says. "Additionally, they smell amazing when combined and provide aromatherapeutic bliss."
Tea tree oil is another popular essential oil, and it's a favorite of Shelby Tristin, Las Vegas-based beauty influencer. "It has many antifungal benefits that assist in acne breakouts, even cystic acne," she says. "It has has also been known to treat warts and dandruff."
Dilute, dilute, dilute.
When it comes to applying essential oils to your skin, the general rule of thumb is to always use a carrier oil to dilute it, says Carter. Blake adds that essential oils are highly concentrated, so less is always more. You could end up burning your skin if you apply an essential oil directly to your skin.
Add just a couple drops to a non-comedogenic, aka non-pore-clogging, oil. Jojoba is one of Carter's favorites, especially if you'll be applying the essential oil to your face since it's non-comedogenic. Fedotova likes almond oil because it's light. "You can also dilute oils in water," explains Fedotova, "however, oil and water do not mix so you will have to be mindful to vigorously shake the bottle each time before you spray."  
Do a patch test.
Since essential oils are quite strong, it's a good idea to test the waters before jumping right in. Carter suggests performing a patch test. "Mix a small amount of essential oil with a carrier oil, and apply a couple drops to the pad of a Band-Aid, then apply the Band-Aid to the inside of your forearm," he says. "Monitor the skin's reaction (if any) for 48 hours."
Make a toner.
"Using organic witch hazel, I like to blend in geranium, helichrysum, and carrot seed oil which all aim to balance acne prone skin and reduce inflammation," says Blake.
Mist your face.
Tristin recommends placing three to five drops of tea tree oil into six ounces of water in a spray bottle and using as a refreshing face mist post-cleansing.
Add it to a mud mask.
"I love adding essential oils to a mud mask that can be used for not only your face, but also your body and hair," says Blake. Combine dry clay and a liquid, then blend in your essential oil of choice. Blake likes Rhassoul clay from Morocco, which is good for all skin types and pink clay or sensitive skin. She mixes either of these with water, aloe vera liquid, or cucumber juice until the consistency becomes like pancake mix, then she blends in almarosa, bergamot, chamomile, and lavender oils for a rejuvenating finish.
Use it on your hair.
"For smooth hair I blend argan, coconut, avocado, and almond oils with an essential blend of jasmine, ginger, rosemary, and ylang ylang," says Blake. You can also mix two to three drops of rosemary and peppermint oils into your shampoo for a major mood boost, says Tristin.