Join us for a LIVE Recording of Our Podcast #WeGotGoals
(RSVP for this totally free session of the Soundoff Podcast Series featuring our podcast #WeGotGoals.)
Ready for the happy hour to end all happy hours? On May 10, we're taking over Chicago's newest hotel hot spot for live recordings of our podcast and you're invited!
On #WeGotGoals, we ask two big questions of our guests – one about a goal they've accomplished and one about a goal they're working towards. The simple interview format allows our guests to share stories of incredible achievement. Listeners can expect to be inspired to apply the ways that these entrepreneurs, Olympians, actors, and authors all set goals and achieve them.
We'll have two conversations about big goals with two high achievers, exploring how Lisa Jaroscak and Josh Katt set out to achieved big goals – LIsa in the event and dining space and Josh in the healthy food spaces.
More about our incredible guests
Lisa Jaroscak, Principal and Owner – Shore Club Chicago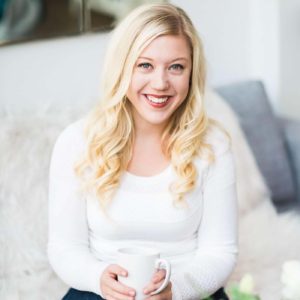 Lisa Jaroscak is the owner and the mind behind the Shore Club Chicago. This unique venue was created to be an elevated hospitality experience on North Avenue Beach. The Shore Club's goal is to create an extension of the community in Lincoln Park and The Gold Coast offering an upscale dining experience with unparalleled views of Lake Michigan.
Josh Katt, Founding Chef/CEO of KitchFix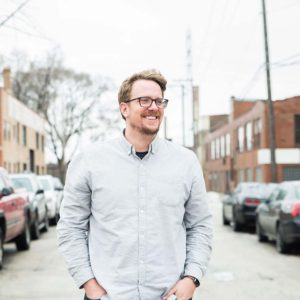 Josh Katt is the head chef and founder of Kitchfix, a Chicago meal delivery service and grocery company that focuses on locally-sourced, high-quality ingredients and gluten-, dairy- free options. While working as a personal chef for cancer survivors, Josh realized the incredible power of food as medicine. At Kitchfix, Josh aims to make this healthy, delicious food convenient and available to everyone by using whole, functional ingredients and leaving out unnecessary fillers.
Want to share your BIG goals?
We're recording and featuring a few of your stories at this LIVE event, but we only have a few spots. To tell us you're interested, share a brief description of your goals with us and we'll include as many as possible.
When: May 10 at 5 pm
Where: The Moxy Hotel, 530 N. LaSalle Drive, Chicago, Illinois 60654
How: Sign up here.