5 Habits That Lead to Business Success
As a gym owner, you've probably wondered how the most successful gym owners in the world run their business. You may even try to emulate your club after gyms you know are succeeding in such a competitive industry. While the majority of millionaires go to work every single day and are working people like the rest of us, they have a few other things in common, which lead to the greatest business success. These leaders all practice habits that ensure they have what it takes to make it in the marketplace.  Their lifestyles harbor staying power and longevity.
So what's their secret? Here are the top five habits of the most successful millionaires in business.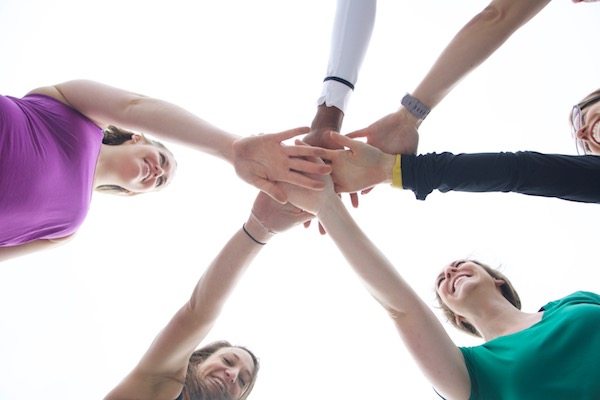 Patience
Whether you're waiting on equipment to be delivered, construction, or investors, any good business owner knows that patience is truly a virtue. It sounds clichéd, but you clearly know by now that nothing is ever going to come easy.
You can even look at one of the fastest growing gyms today, Orangetheory Fitness, and know that success didn't come with the first venture. So many gym owners failed the first time…and the second time. To become successful, you have to be patient, even when your heart wants to throw the towel in.
Dedication
You're probably already in the gym industry because you have a love of fitness. Chances are you enjoy working out and want to help others discover a passion for it. You want to help people become the healthiest version of themselves, while making some money doing it.
Fitness professionals are some of the most dedicated to their craft, but it still goes without saying that if you want to be successful, you have to stick to it.  If you're not dedicated to your gym in the beginning when things are just starting up and extremely tough, you're not going to be able to push through during the bleakest periods to ultimately reach success down the road.
Focus on Niches
In the fitness industry, it can become all too tempting to want to do it all. You hear about exercise trends or new equipment and you want that in your club ASAP.
The problem is, if you try to take over the whole fitness industry at once, you'll most likely get passed up by the competition. Focusing on too much can lead to a whole lot of mediocre services. Instead, start small and control the niche you feel most comfortable with before moving on to another. Once you master your niche, you can move on and expand — it'll be that much easier to tackle another specific area.
Learn From Your Mistakes
It's inevitable, you're going to mess up. That's not to say you're the sloppy type; it simply means, you're human, and like the rest of us, you're going to slip up once in a while.
Don't sweat it. Every good businessperson messes up, and the best of the best learn from their mistakes. If you're the type of person who adapts after making an error, then you're already more successful than you were prior to your mistake.
Taking time to reflect on the good, the bad, and the ugly is what millionaire businesspeople do regularly. Looking at what they've accomplished, or screwed up, is a way to create a plan of action for ensuring things go smoothly the next time. Those entrepreneurs who fail and chalk it up to "bad luck" will never become successful.
Ambition & Big Dreams
Dreaming big is everything. Even when you actually get to the point where you are the owner of a fitness club, never stop dreaming about the next big thing.
Aim high. Aim to be the most successful gym in the neighborhood. Then the most successful gym in the county, the state, the country, the world.  Dream big, because you never know just how much you can achieve. The bigger your ambition, the more likely your accomplishments will be bigger too.
From the moment you set up the business plan and then open the doors to your club, to years and years down the road, having habits that are conducive to your success are what will keep you in business for years to come – and put millions in the bank. Success may not come overnight, but practicing good habits today will lead to faster growth and endurance in your fitness business.
Let us know!
Did this post help you get closer to achieving one of your goals?