What if You Replaced Your New Year's Resolution With Curiosity?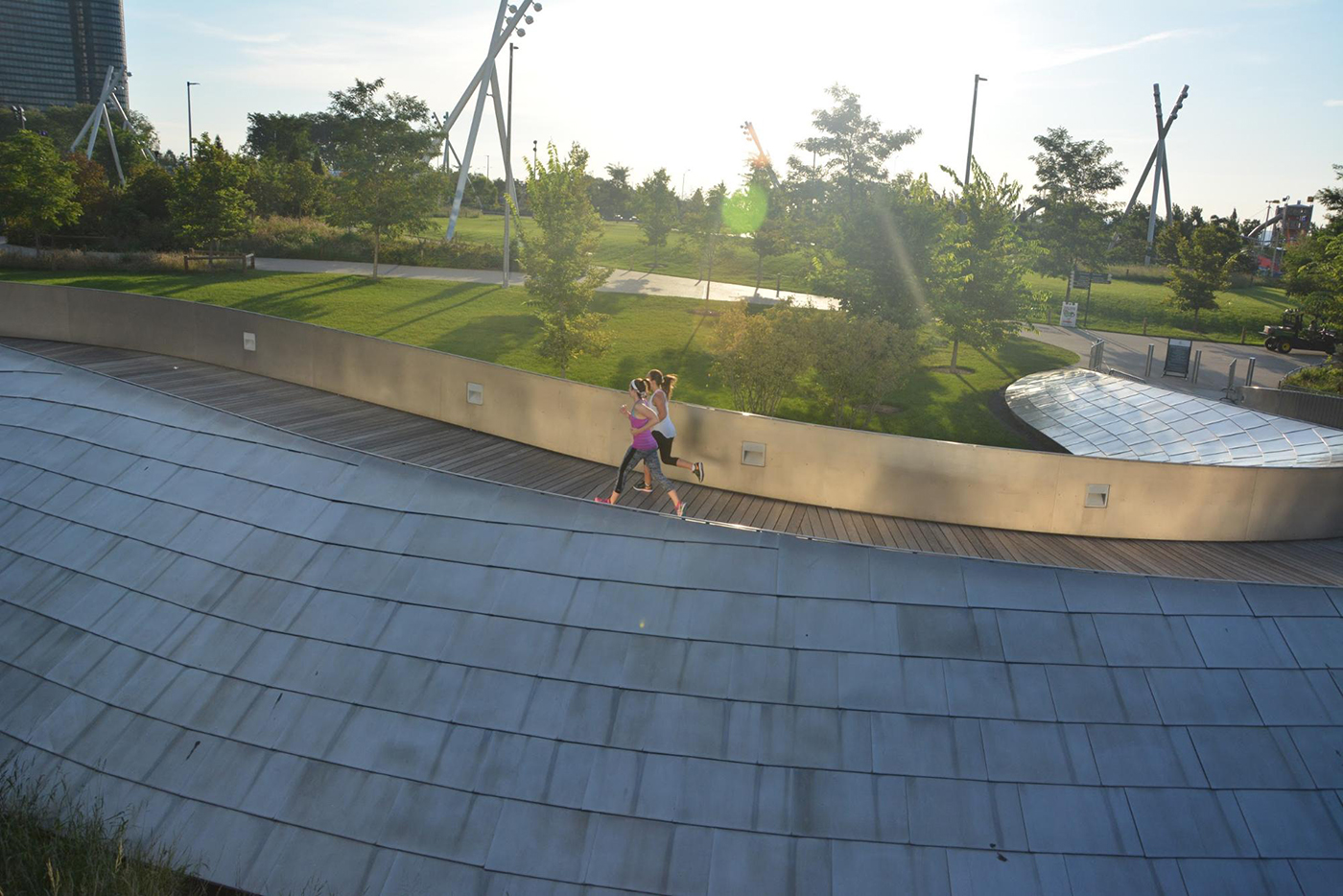 As the end of the year approaches, inevitably many of us begin to ponder what the best New Year's resolutions are. How do I want to change in 2018? What do I hope to accomplish? What big aspirations can I use to push me through the year?
I've come to realize that setting these big lofty goals means huge change – and humans don't make huge changes overnight. Instead, if I look retrospectively at what I accomplished in the last year, I notice that what I achieved – while it's a list I'm incredibly proud of – had nothing to do with last year's resolutions. Instead, it had to do with a feeling that stuck with me all year long: curiosity.
Given the amount of cycling content I've provided you in the last few years, you may think I've been a huge cyclist for my entire life. That couldn't be further from the truth.
Until four years ago, I hadn't been on a bike since I was eight and believed I couldn't ride one at all. Over the course of the last four years, I've become an avid cyclist and am proud of the accomplishments I've made on my bike. But these accomplishments aren't because I set huge goals and worked towards them, but because I maintained constant curiosity. I attempted to make small incremental changes over time, and then pondered what else I could do once I succeeded.
First, my brother forced me on a Divvy bike and I rode a mile or two without dying. I asked myself, "Could I try to ride a Divvy more often?" I started to ride once a week, then a few times a week, increasing how long I rode little by little.
I then asked myself, "If I had my own bike, could I ride eight miles? Could I ride 15? Twenty?"
Then came my excursion rides. Could I ride to 3 Floyd's? Could I ride 150 miles in a weekend for MS? If I bought a road bike, could I ride 50 miles a little bit faster? Could I ride 100 miles? What else could I do?
I remember being on my first ride to 3 Floyd's and hearing that one of my riding companions was not only going to ride back, but planned to ride to the Wisconsin border to complete her first Century Ride that day. I thought she was crazy! And yet, a year and a half later, I completed my first Century Ride (alongside fellow aSweatLife writer Nimbe Juarez). It wasn't a goal I set that first day, but something I kept in the back of my head until one day, it came into focus and felt do-able.
When I got curious, I tried and accomplished it. It never loomed over me or felt scary; instead it sat as an "I wonder if I could…" thought for a few weeks until I went out and made it a reality.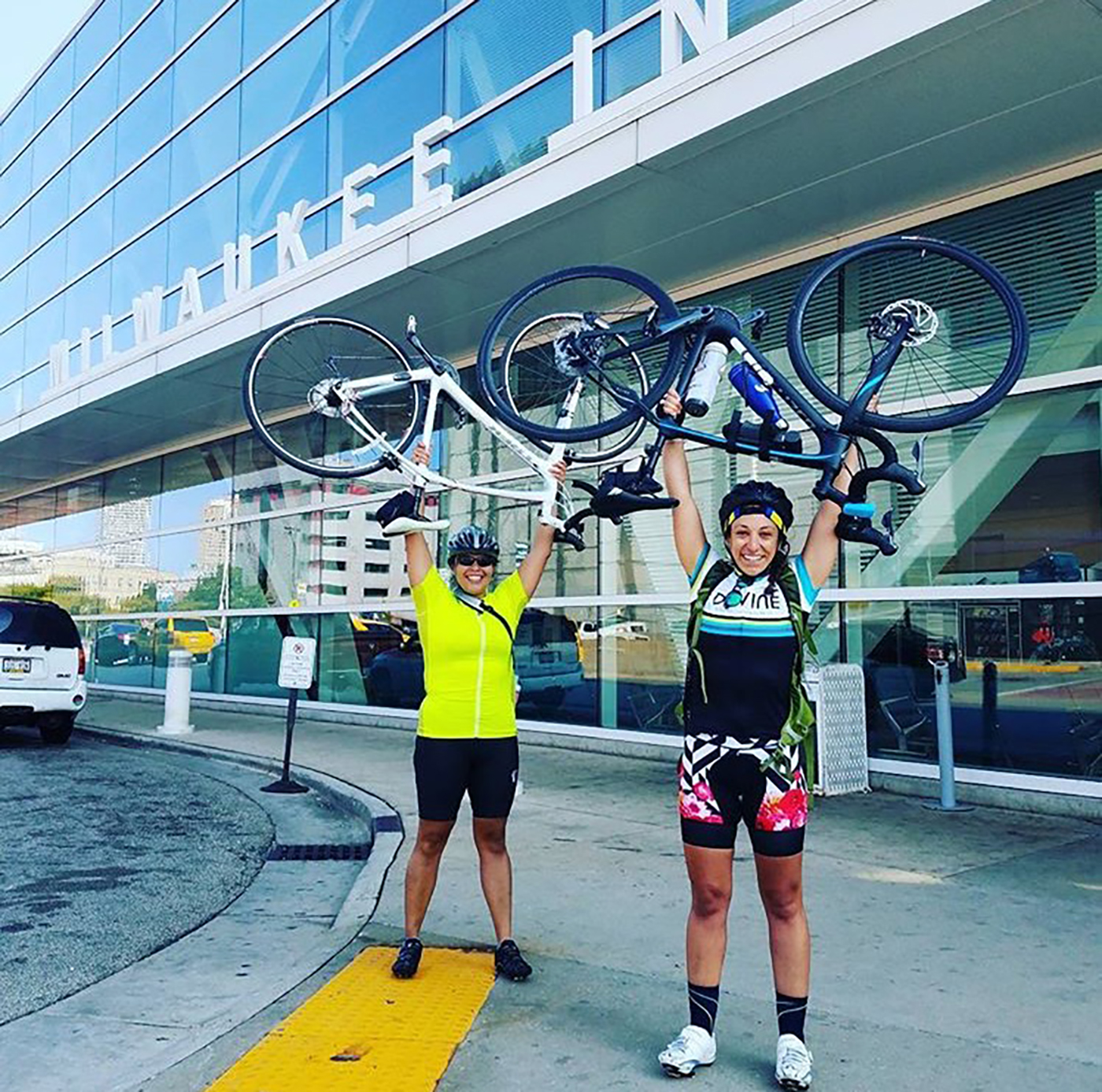 As I became a better cyclist, a magical thing began to happen. Other goals seemed to organically accomplish themselves. My aspirations to continue building community through fitness became natural and easy as I grew my group of cycling buddies. Now, I manage a Facebook group where I can post rides with the knowledge that someone will be interested in joining me for any ride I dream up (if you want to join, shoot me a note!).
At the same time, frequent cycling made me a better endurance athlete, which translated to running. Three years ago, I set a goal to break 55 minutes on my 10K (mind you, I'd never run more than about four miles) and failed miserably. A few weeks ago, on a random run with my husband, I ran a 10K in 54:22 despite not "training" for the run at all.
Setting small goals that build on each other in comfortable stretches helps to make them more achievable, natural and enjoyable. Instead of a goal so over-the-top and overwhelming that it's easy to quit when it feels too far away, it allows you to feel accomplished every time you take a step that's just within your reach.
Remaining curious prevents stagnation, which can often happen when you work for months towards a single goal, accomplish it and feel "done." Instead, it keeps you wondering what's next. It can let you tackle multiple goals at once with stepwise progression until December rolls around and you can generate a huge list of accomplishments for your year.
If you're stuck on the idea of a New Year's Resolution that doesn't excite you, challenge yourself to simply remain curious about you could accomplish. Turn it into something more fun and who knows, you might even check off some items you'd hadn't dreamed of accomplishing.