Watch Your Inbox: Close Out The Year With An Invite-Only #Sweatworking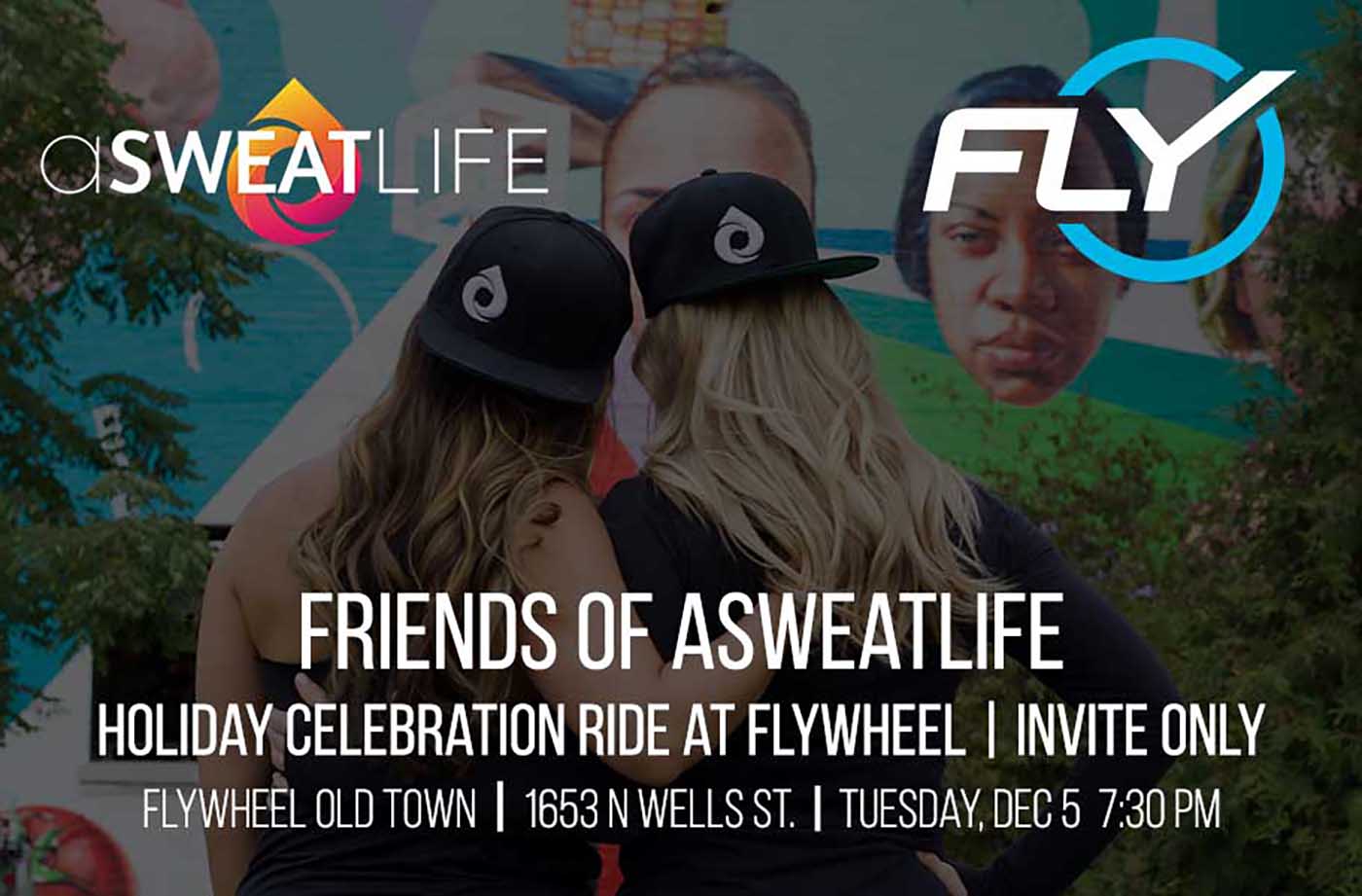 We're about building community and being inclusive at aSweatLife, but just once, we're taking one event and making it a little more exclusive. This December, we're rewarding our most loyal #Sweatworking attendees with an event that's full of surprises.
And because it'll be the holiday season, we're feeling pretty generous – you'll see what we mean when we reveal our surprises.
Those surprises have something to do with some of our friends from Katherine Theodore Travel, HyperIce, Reebok Chicago, Ezza, Social Enjoyments, Spindrift, Luna, Mera Bites, PRE Beef, Skin Laundry, Cocovit, Vital Proteins, Simple Mills, Delos Therapy and more.
Why are we telling you this? Because we'll be sharing invitations via email November 14 at 12 pm. So if you've been to three or more #Sweatworking events this year, watch your email that day. And if you haven't been to three #Sweatworking events, don't worry, there will be a couple of ways to get into this invite-only event taking place at 7:30 pm December 5.