Add These Rose-Colored Athleisure Pieces To Your Fitness Wardrobe
Last year, I was gifted a rose-colored micro-suede jacket. I rubbed it against my face as I mourned the fact that I'd never get to wear the color that was too close to my skin tone. I hung that jacket in my closet where it sat until one day, sick of all of the "business-lady" clothes that I owned and late for a meeting, I threw it over a black dress and ran out the door, noticing in a fleeting glance at my full-length mirror that I'd been wrong about the color all along. It looks good on a rainbow of people.
I'd wasted precious months avoiding what's now my favorite business-lady jacket.
I can't turn back time, but I can, luckily, wear rose every day because it's making its way into every part of my wardrobe, fitness and otherwise. Pinks, nudes and olives are the new neutrals and they look even better on than you can imagine. And they transition perfectly from studio to street.
Where to find it:
These six pieces will have you turning every day rose-colored (and a little bit olive, too) – especially if you live in some combo of spandex and "normal clothes" almost every day.
Reebok Studio Favorites Pink Bomber Jacket ($90)
L'urv High and Mighty Jacket with Rose Gold zippers ($169)
Alo Ultimate High-Waste Legging in Rosewater ($122)
Reebok Classic Crop Tank ($30)
Reebok Classic Leather W&W ($85)
The North Face Shinsky beanie ($30)
How to wear it: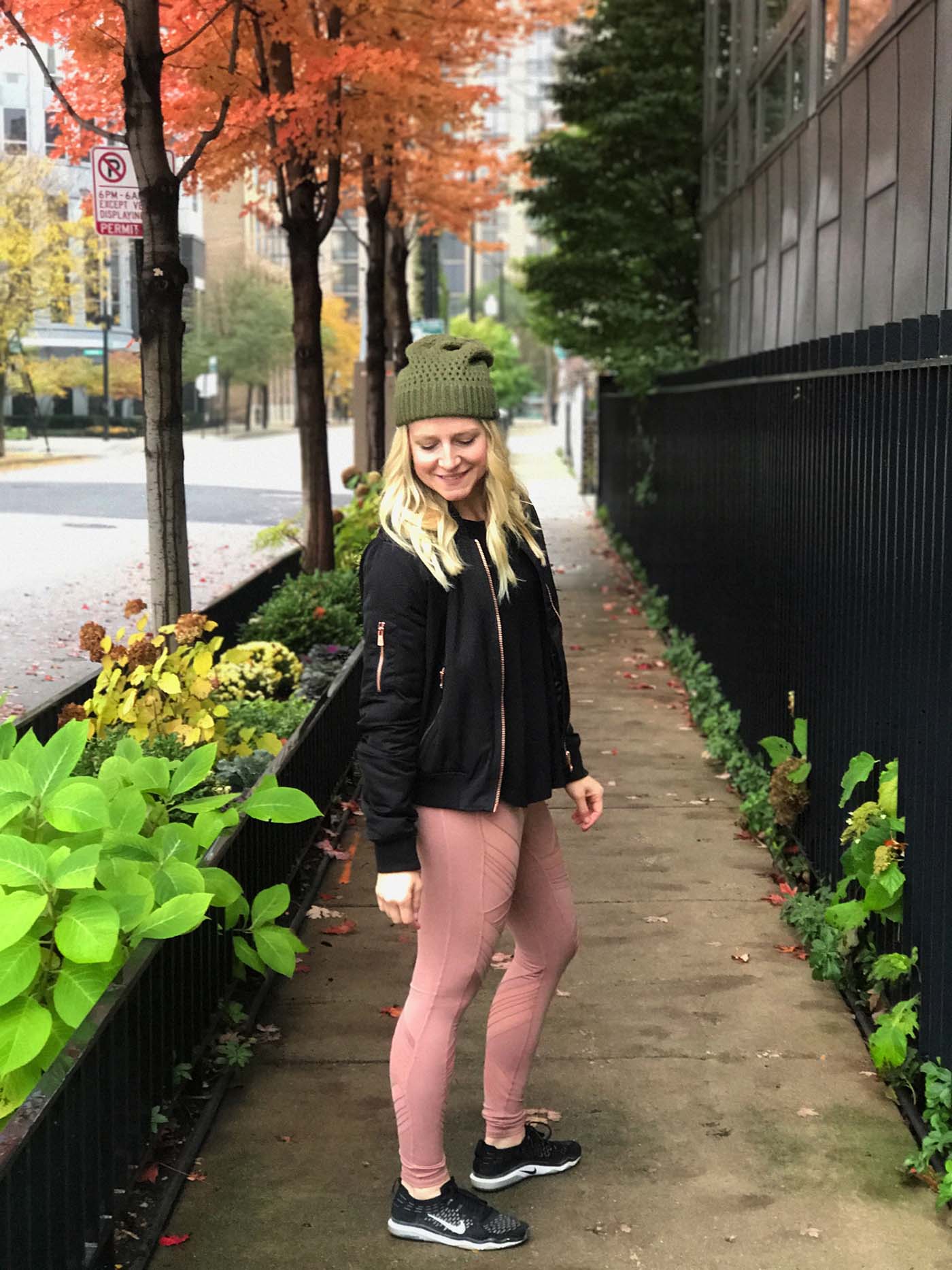 Pull together some staples like this L'urv bomber ($169), the Alo Ultimate High Waist Legging ($122)  – somewhere between a nude and a pink – and this reversible beanie from The North Face ($30). It could be an entire fall in an outfit.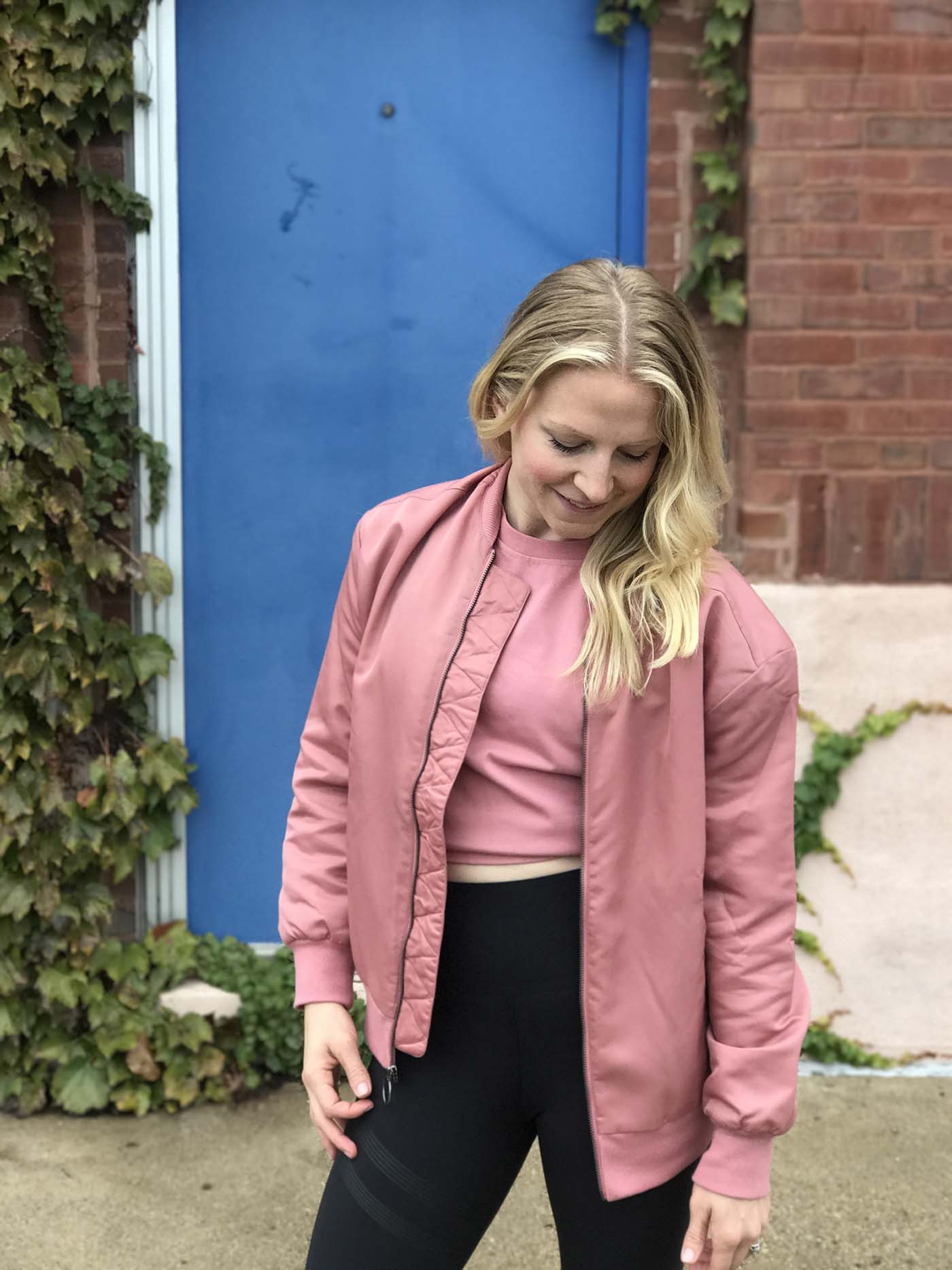 Reebok is peppering some bold blushes into its fall looks. Their pink bomber jacket ($90) can go out on Saturday night and to a spin class the next morning. It has balance written all over it. Pair it with a high-waisted black legging and a crop top and you'll be seeing the world through rose-colored glasses.
And it goes perfectly from your yoga class to that coffee you want to look effortless for or a Saturday night.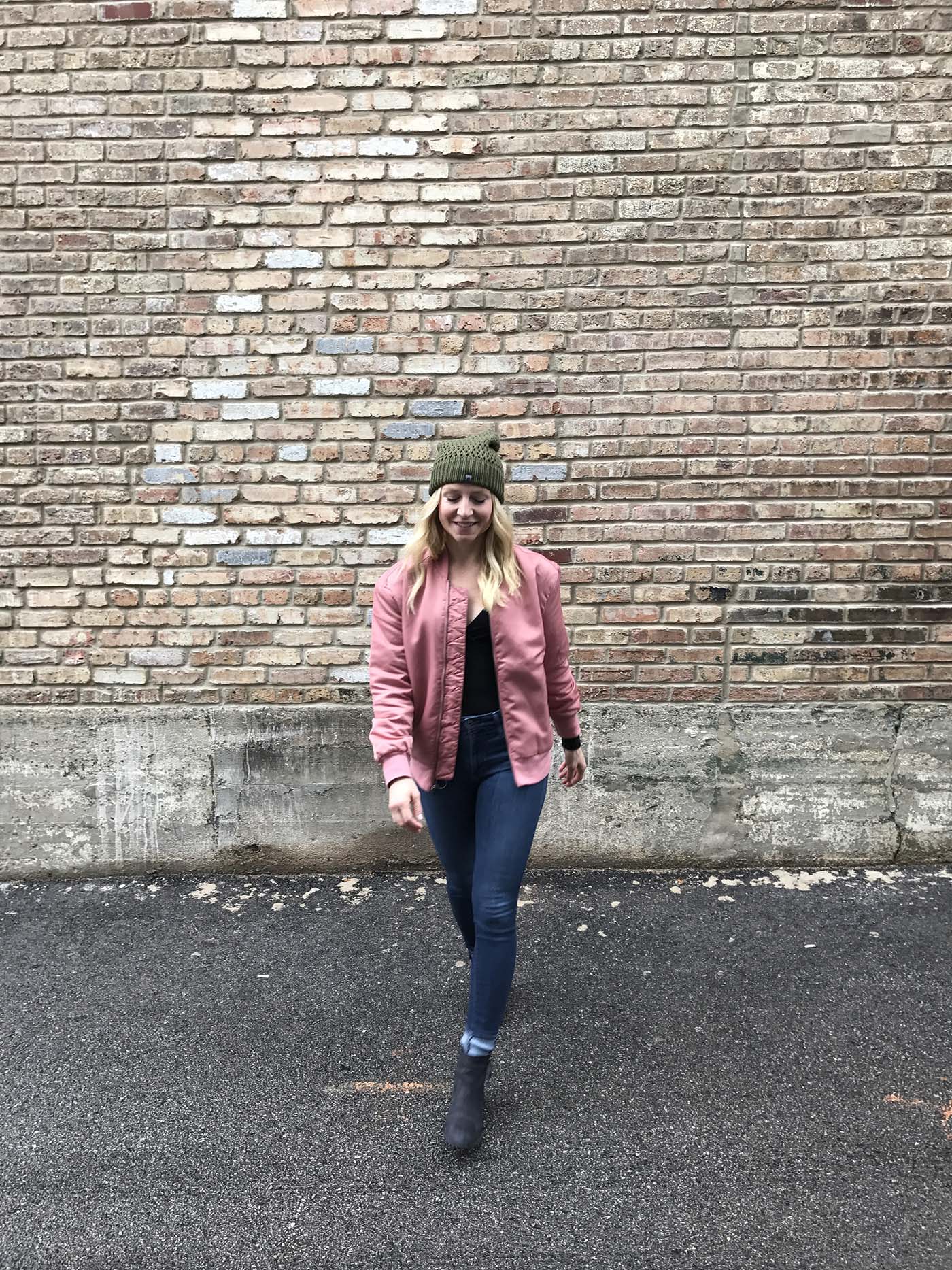 Blush, it's the hue that just keeps on giving.