Kickstart A New Fitness Routine Beginning With Yoga at Reebok Chicago This Fall
In addition to taking you on #Sweatworking Crawls throughout the city, Reebok Chicago and aSweatLife want to bring you more ways to try new things, get out of your comfort zone and have fun while doing it.
It doesn't always have to look like the sweatiest of workouts, though. In fact, we're pretty adamant about variety. That's why, starting in September and then picking back up again in November, Maggie from aSweatLife will be leading yoga classes to round out your weekend workouts and keep you accountable for all those times you say you "really should do more yoga."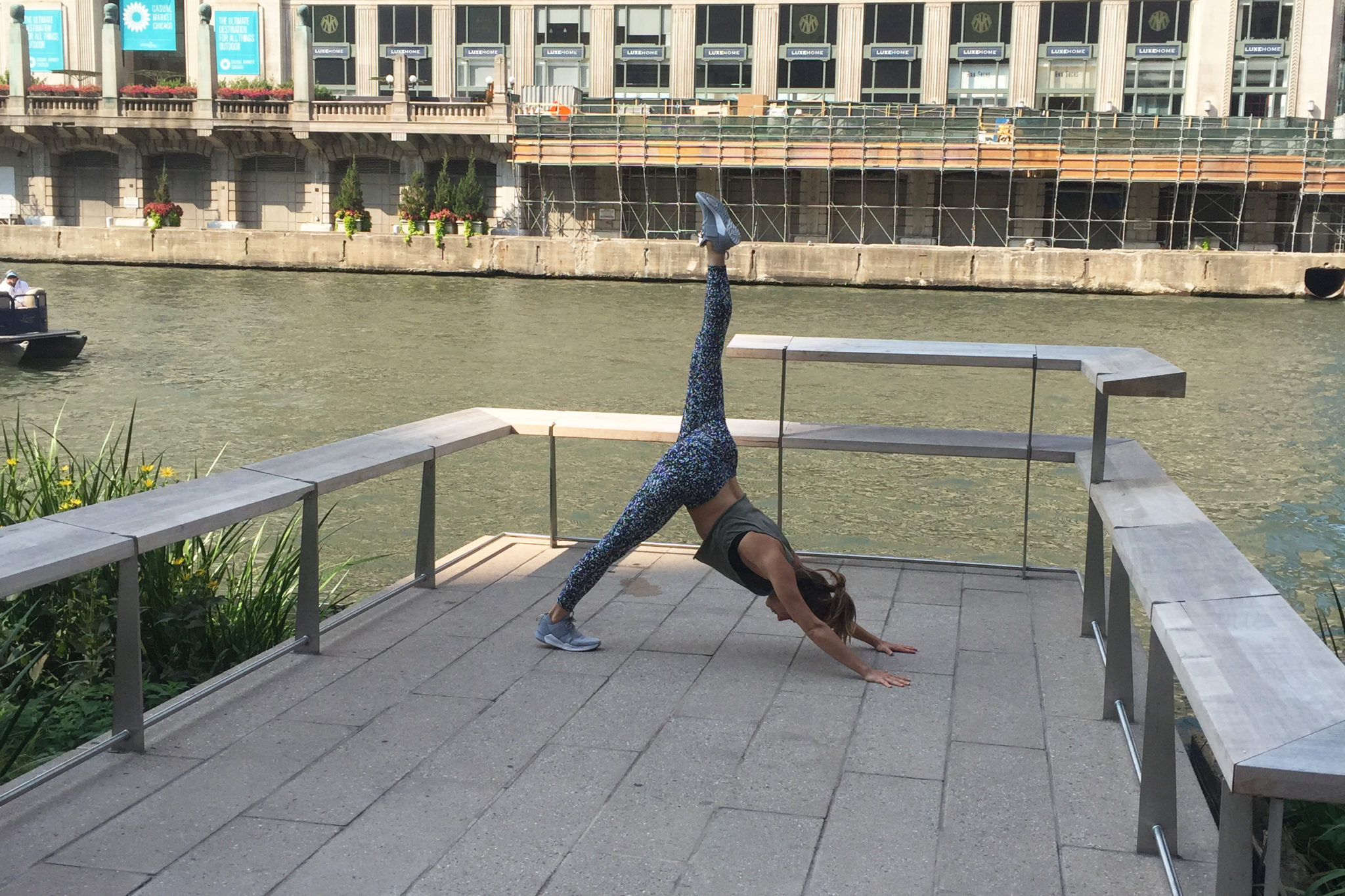 But wait, there's more. If regularly scheduled yoga at $10 a class is the good news, get ready for the great news. Throughout November, aSweatLife is bringing you regularly scheduled fitness programming at Reebok Chicago four nights a week. In addition to yoga – which will fall on Thursday nights – you'll get a taste of dance fitness, HIIT and barre, and boxing and conditioning.
It all starts with a kick-off class on September 30 – a vinyasa yoga class to both celebrate National Yoga Month and welcome in the fall season. Join us at 10 am at the Reebok Chicago space, 1702 N. Damen Ave.
Whether you're on a rest day of marathon training, planning a new fitness routine or pledging to yourself to "get more into yoga this fall" aSweatLife wants to provide you with a way to stay accountable to your goals. And in true aSweatLife fashion, you'll try something new and meet new people while you're at it.
Here are the details of this event: 
When is this event? September 30, 10-11 am!
Where is this class? 1702 N. Damen Ave
What's the difference between classes in September and November? In September, we'll celebrate National Yoga Month and usher in fall with just one class without a theme. In November, we'll have four classes all themed around crow pose. But don't worry, everything comes a la carte so you can pick what you want to come to!
What about the other classes in November? We'll announce more details on those classes, instructors and how to buy tickets at the end of September. We can't wait to see you there for any and all of them!
Where do I grab a ticket? September 30 tickets are right here.