7/29: Sweat With Women's Health's Next Fitness Star Finalist Betina Gozo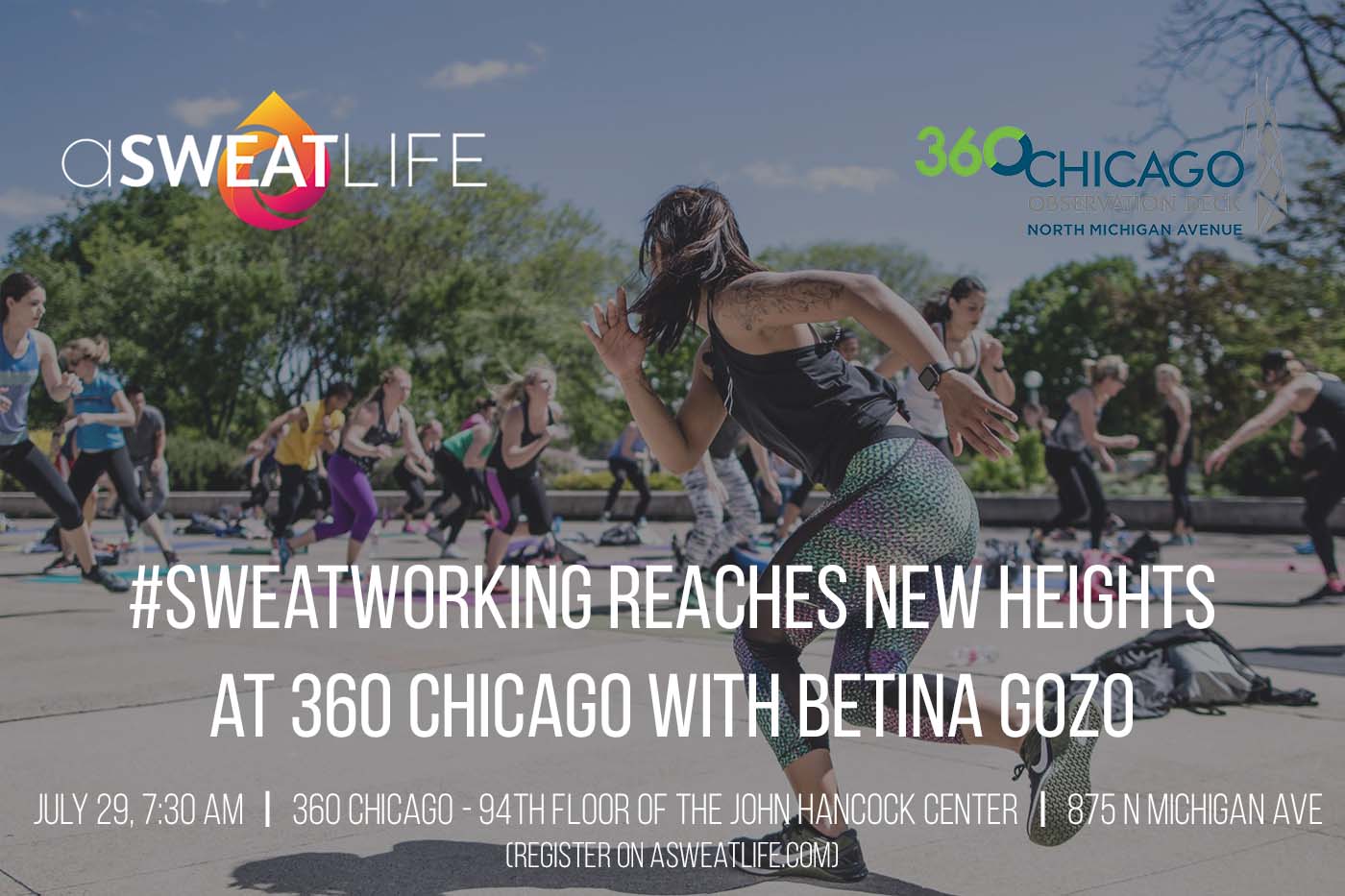 When friend of aSweatLife Betina Gozo told us that she'd be in town the weekend of July 29, we looked for the perfect place to elevate a workout experience with this finalist in the Women's Health Next Top Fitness Star competition.
We partnered with 360 CHICAGO, the observation deck at the John Hancock Center, to bring this to life and we can't wait to take in this killer workout and these spectacular views July 29.
If you've never worked out with Betina, you're in for a treat as she's sure to challenge you to do better, be better and feel better. She'll take you to places you never thought possible with all bodyweight-based workouts and will remind you of why Chicago misses her so much after her recent move to Portland.
And if you've never been to 360 CHICAGO, you'll see Chicago in a totally different light. expect views spanning the lakeshore and a new appreciation for the city you already love.
Remember, when you purchase tickets with a friend, you save $5 per ticket.
And if you want to keep going after the workout is over, you can stay for 9 am yoga after, (just be sure to sign up in advance as it's not a part of #Sweatworking here).
Here's what you need to know:
Be sure to arrive 20 minutes early to go through security
Bring your own yoga mat
Prepare to take pictures of the stunning views of the lake, we'll have 30 minutes to hang out after class and snap photos from the sky.
Where: 360 CHICAGO, 875 N. Michigan Avenue, Concourse Level entrance to the 94th floor where the views of the lake will take your breath away. If you park in the John Hancock Center, use the Parking Panda app and enter 360CHI to earn an additional $5 savings.
When: July 29, join us bright and early at 7:30 am and get your Saturday party started. You'll want to brunch, to darty or to do whatever #SummerTimeChi activity you have planned and guess what, you'll have the whole day to do it.
Why: Because we only get time with this fitness celeb every once in a while, so we have to take full advantage of it.
Want to support Betina, but can't make it? Visit WHNextFitnessStar.com and vote!