#TrainersConnect July 26 Takes Over Shred415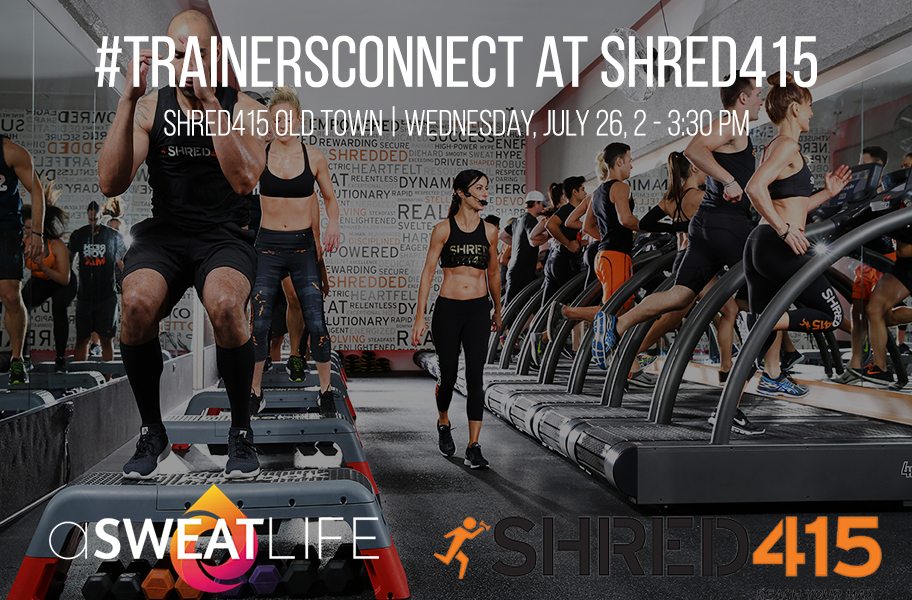 Get your ticket to #TrainersConnect at Shred415 here.
At aSweatLife, we make it our mission to connect people through fitness.
We organize #TrainersConnect specifically for trainers, instructors and coaches so you can get a workout in alongside fellow instructors at a time that works for you. This monthly event is hosted at a different studio each month – in the middle of the week in the middle of the day – so you can try new workouts you may not have tried and meet other trainers in the community at the same time.
For June's event, we teamed up with Propel for Industry Day on June 20. In July, we're taking #TrainersConnect to Shred415 Old Town. Meet us Wednesday, July 26 at 2 pm for an interval training class that alternates between sets on Woodway treadmills and strength training on the floor.
Class will cost just $5 with all ticket sales benefit the Greater Chicago Food Depository.
This is open to instructors from all studios and it changes locations every month. And if you thought to yourself, "Hey! My studio/gym should host this next time!" Let's talk about it! Email [email protected]
So how do you sign up? Right here. Thanks for asking!