#WeGotGoals: Episode 7 with Nicole Lapin, Author of Rich Bitch and Boss Bitch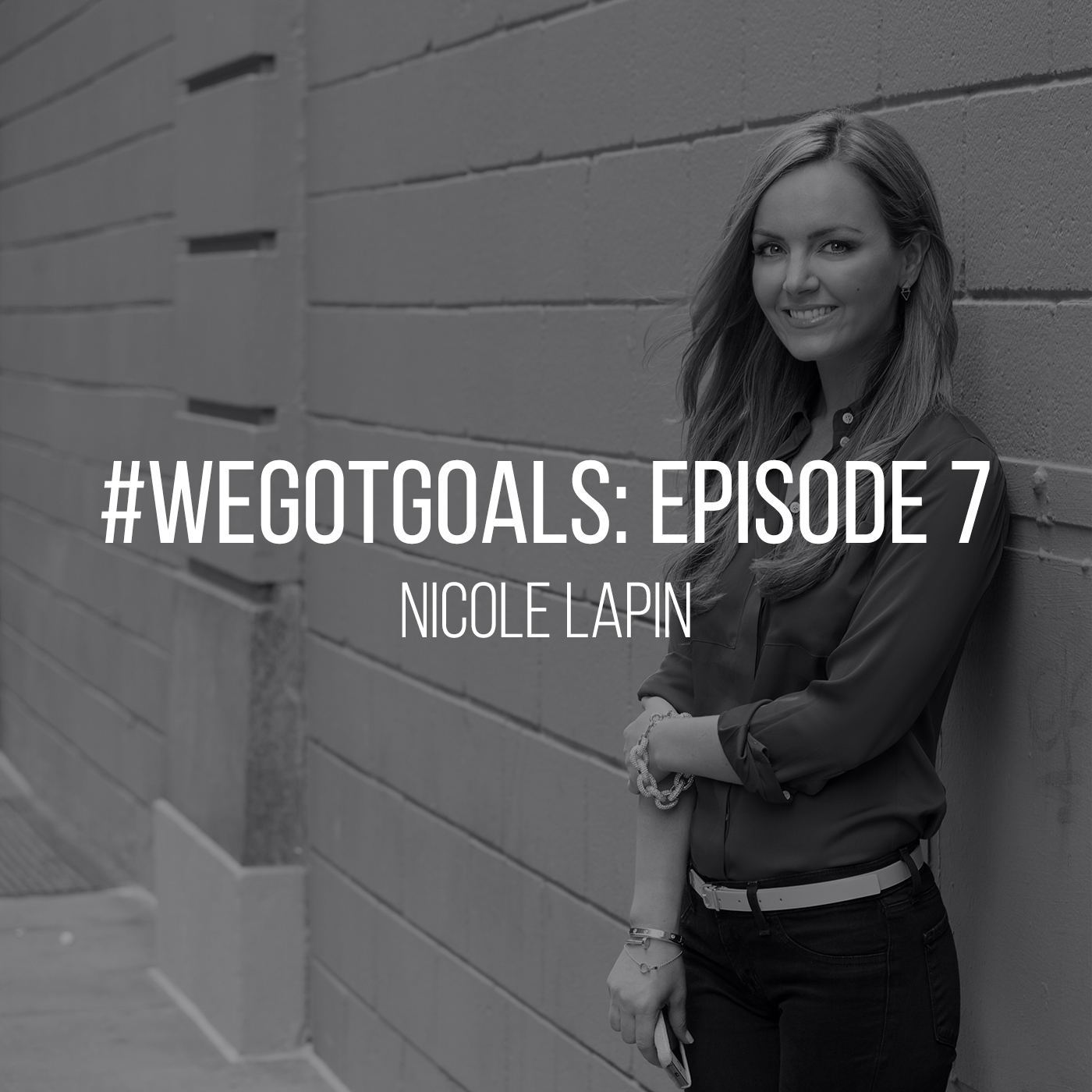 Nicole Lapin didn't naturally speak the language of money. But that was the world she stepped into, so she decided to own it. And today she doesn't just own it – she's one of the most sought after media personalities when it comes to talking finance. Nicole, like our other guests on the #WeGotGoals podcast, has an undeniable, palpable passion and drive to go after what she wants.
We stole 30 minutes of her time to learn the backstory of her incredible list of accomplishments including news anchor and special correspondent positions with CNN Live, CNBC, Bloomberg Television and "The Wendy Williams Show." She's also built a media presence beyond news to a New York Times Best Seller Rich Bitch and a follow-up published this year, Boss Bitch.
Her recipe for success? She knows exactly who she is and is focused on a singular mission behind everything she produces.
"My goal was to democratize financial content for an audience that needed it most, and for me," Nicole said.
Nicole saw the way the financial world operated, and she wasn't satisfied. She recognized she could assert her voice, change the conversation around money to empower people while remaining true to herself.
During our interview, she wasn't shy about telling it like it is – or cursing if it was appropriate.
In her words, "I know a lot about money and careers, but I keep it super real. I don't know everything … I love to help folks figure out what I figured out the hard way, but really the boss of you is you."
Cut through the clutter, get rid of the B.S. and be a "boss bitch." Nicole Lapin is doing exactly that.
Listen for yourself on this episode of #WeGotGoals.

Listen on Soundcloud:

Hear us on Stitcher: