Five Ways to Sweat for Charity Next Week in Chicago
As marathon training season kicks off, many individuals simultaneously look for charities to support and raise money for as they run miles on miles. But even if you're not a runner, there are plenty of ways to sweat for charity. These are just a few ways to get involved with a good cause next week while also getting a workout in – all happening next week in Chicago.
For weekly updates on the workout events happening around the city, be sure to sign up for aSweatLife's emails.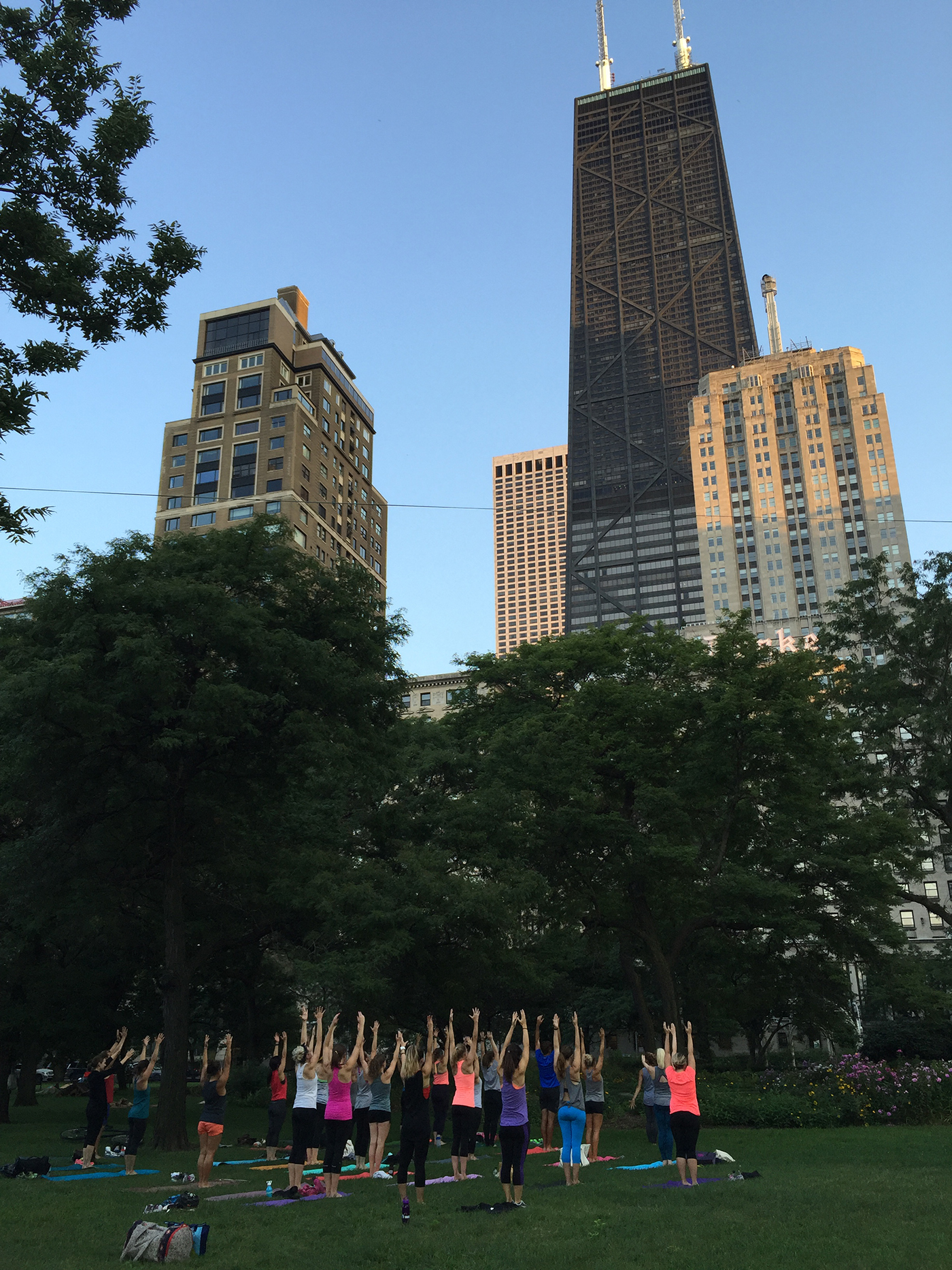 Take part in the Seva Series with a yoga class benefiting Plant Chicago.
Bring your mat to Artifact Events on Tuesday, May 9 to practice yoga and learn more about Plant Chicago. Based in Chicago's Back of the Yards neighborhood, Plant Chicago aims to develop circular economies of food production, energy conservation and material reuse, while empowering people of all backgrounds to make Chicago healthier and more efficient. The Plant houses complementary businesses that utilize waste streams from one process as inputs for another, creating a circular, closed-loop model of material re-use. More information and signups are on Eventbrite. 
Celebrate National Fitness Day and support Girls on the Run at Pilates Proworks West Loop.
On Wednesday, May 10, join Class for a Cause for either a Pilates Pro or a bootcamp class at 7 am. Girls on the Run is a non-profit organization dedicated to creating a world where every girl knows and activates her limitless potential and is free to boldly pursue her dreams. They offer twice weekly team meet-ups where certified coaches use running to inspire and motivate girls to engage in health and fitness and build confidence, culminating in an end of season 5K run. More details and sign ups can be found on Eventbrite.
Join project:OM for yoga and meditation benefiting the Susan G. Komen Foundation and breast cancer research.
Enjoy a 75-minute all levels yoga practice followed by guided meditation led by Tracy Bleier and Jessica Carlin at Yogaview on Friday, May 12 at 5:30 pm. The Susan G. Komen Foundation aims to reduce the current number of breast cancer deaths in the U.S. by 50% by 2026 through their support of research and lifesaving community programs. Funds donated via project:OM will be split with 50% supporting national research efforts and 50% remaining in the community where funds were raised for local prevention and support program. Learn more about the event and register on manduka.com.
Saturday morning, May 13, project:OM is also hosting an all-levels yoga class at Maggie Daley Park at 10 am.
Support Chicago's rescue animals by riding for PAWS Chicago at Studio Three.
On Saturday, May 13, join Studio Three's Director of Fitness and rescue owner Dani Muckley for a 45-minute charity Peloton ride. Proceeds will benefit PAWS Chicago, a national model in animal sheltering, committed to bringing an end to the killing of homeless cats and dogs. Sign up on the Studio Three website.
Empower paratriathletes with a Barry's Bootcamp class benefitting Dare2tri.
Illinois-based Dare2tri's mission is to positively impact the lives of athletes with physical disabilities and visual impairments by developing their skills in paratriathlon. They offer opportunity to be physically active, engaged with their community and strive towards goals, boosting self-esteem, confidence and self-worth. The 2 pm class on Sunday, May 14 will be followed by an informal reception featuring beer, wine, smoothie samples and speeches by inspiring speakers. Tickets and more details can be found on Eventbrite.
Let us know!
Did this post help you get closer to achieving one of your goals?