#TrainersConnect in April: Meet us at Title Boxing Club for Power Hour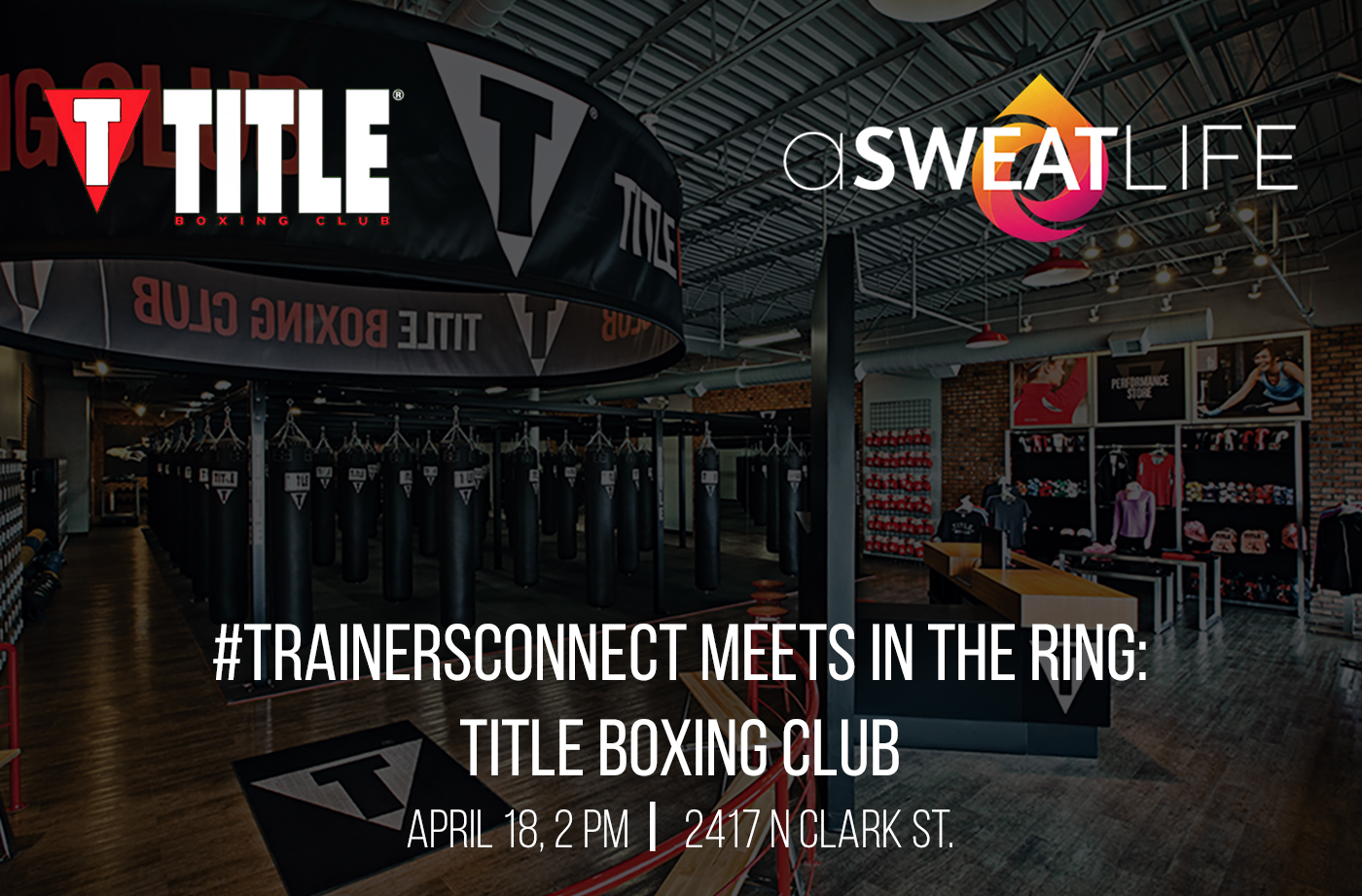 In April we're taking #TrainersConnect to Title Boxing Club for another round (pun intended) of #TrainersConnect – the event we host to connect Chicago's fitness professionals.
This workout is meant for instructors and is built to fit their schedules at 2 pm –  after the crazy morning rush and before business of the evening – so instructors can get to know some of the other inspiring coaches, instructors and trainers in the community.
Grab a buddy or come solo; either way, prepare to meet new friends along the way … and to get in a great sweat for your mid-day workout. Title Boxing Club's Power Hour class is no joke, but whether you're practically a pro or a newbie to the ring, we're all gathering to have a good time and encourage each other.
We'll have an afternoon together full of burpees, hooks and uppercuts, sit-ups, jabs, crosses, sprints around the ring and superman punches (yes, those are a thing). Remember to bring your wraps if you have them, and we'll see you there!
Get your ticket to #TrainersConnect here.
What is this workout? Title Boxing's signature Power Hour utilizes the fundamentals of a true boxer's workout to strengthen and tone your arms, legs, back, core and your confidence. It's empowering, exhilarating and totally addictive. Plus, you'll have all your fellow trainer friends – old and new alike – by your side cheering (read: punching) right next to you.
How much does it cost? $5 with all ticket sales benefit the Greater Chicago Food depository.
Where do I get tickets? You can snag one or multiple here.
What else should I know about #TrainersConnect? This is open to instructors from all studios and it changes locations every month. And if you thought to yourself, "Hey! My studio/gym should host this next time!" Let's talk about it! Email [email protected]