#TrainersConnect: Performance Stretch at Studio Three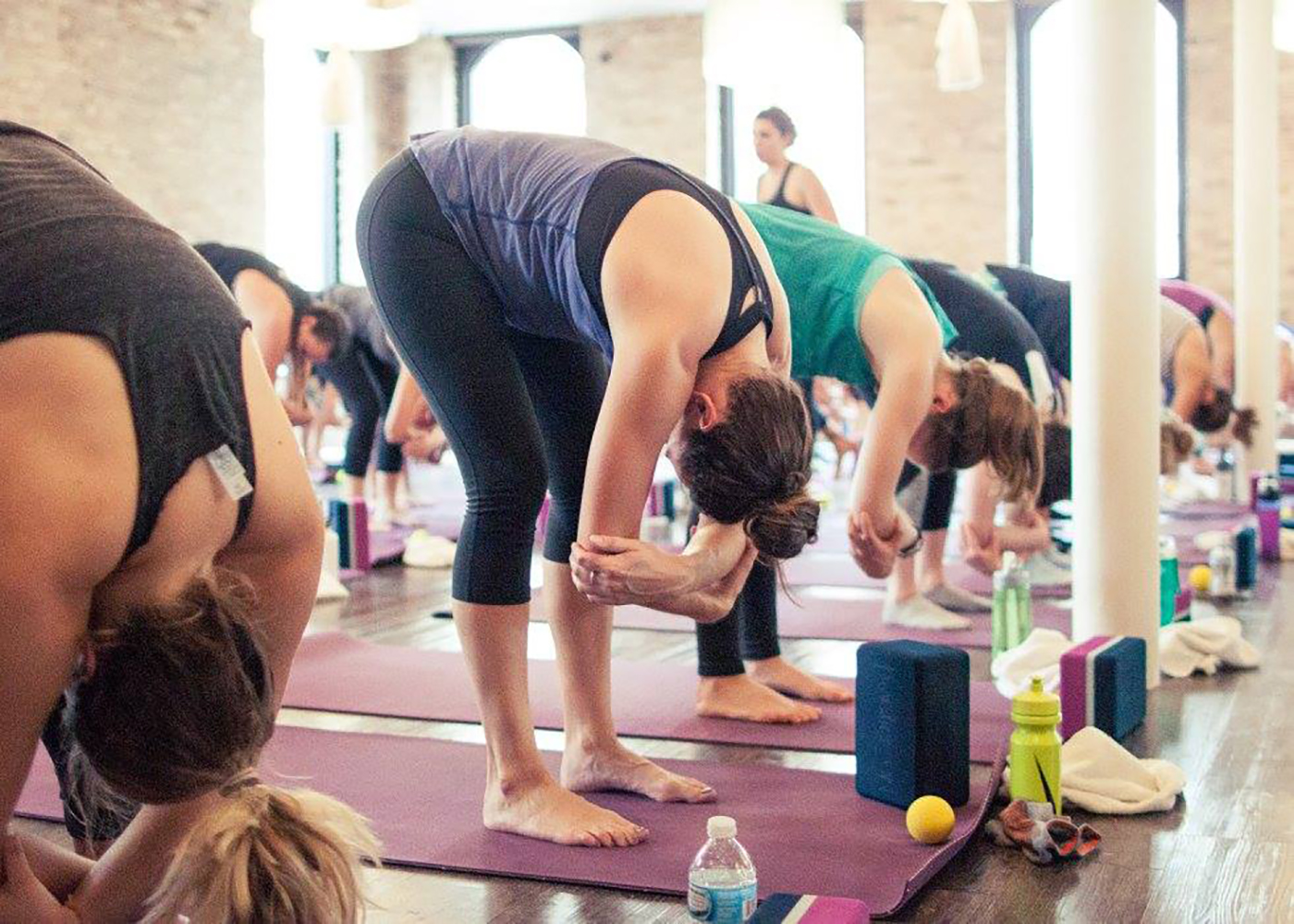 It's safe to say we're pretty obsessed with connecting with other people through fitness. The positive energy that comes from a great workout class is unparalleled, especially when led by an amazing coach. When we started gathering all those amazing coaches together – personal trainers, group fitness instructors and yogis alike – in the same room for a workout, some amazing things started happening.
In February we visited Barry's Bootcamp for a kick ass high intensity interval training class sponsored by Vital Proteins. We met new friends, connected with others we hadn't seen in ages, sweat like crazy and got our collagen dose in for the day with some Vital Proteins spa water.
March 14 at 2 pm, we'll head to Studio Three for our next trainers-only workout. We'll enjoy 60 minutes of Studio Three's signature Performance Stretch format, dedicated to helping you recover after all you put your body through.
Performance Stretch was designed to increase mobility through movement (passive stretching) and allow for active muscle release (using props such as tune-up balls, straps, blocks and bands). In this yoga-based practice, you will improve your overall physical performance with the many benefits of increased mobility: decreasing muscle tension, reducing the risk of injury by improving range of motion in your joints and boosting blood circulation throughout the body.
Class will cost just $5 with all ticket sales benefit the Greater Chicago Food depository.
This is open to instructors from all studios and it changes locations every month. And if you thought to yourself, "Hey! My studio/gym should host this next time!" Give us a shout!
Where:  Studio Three, 648 North Clark Street, Chicago, IL 60654
When: Tuesday, March 14 at 2 pm
Who: This event is meant for Chicago trainers to get together for a workout, get inspired and build community.
How do I sign up: Sign up right here!