We Got Goals: Holly Keskey-Koester Shares Her Goals and Passions
The two ideas, to celebrate accomplishments and say new goals aloud have quickly become no-brainer questions to ask ourselves after we started this series. Both are equally important when it comes to pursing your passions. In order to feel confident in your own abilities, recognizing moments of your own badassness (it's a word, promise) is key. And in order to continue practicing badassery (also a word), you've got to take your new goals seriously … which means not being afraid to state what they are.
I spent the last day of 2016 with the fierce Holly Keskey-Koester, manager of exhale spa. Over delicious avocado toast post-workout, the reasons for this series hit home and naturally flowed into a powerful conversation about how our fitness goals directly translate into what's happening in our lives outside of the gym – and vice versa. At aSweatLife, we couldn't agree more.
Holly came to Chicago with a BFA in dance, after dancing in two companies in Milwaukee and touring with Kanye West. She quickly fell in love with the challenging barre workout exhale offers, and over the course of a few years, she went from taking class to teaching to managing the studio. If you've yet to take a class from Holly, you'll be in for a (very sweaty) treat.
"I like to empower people with music and the idea, 'You want it? You have to go for it. It's not just going to happen,'" Holly says. "I try to coach them in their workouts as I feel I'd want to be coached out in my life. It goes back to dancing. Do you know how many times I wanted to be a ballet dancer? But I'm not built to be a ballet dancer. The fact that I couldn't turn my feet out in the way they were supposed to be killed me. And no one ever said to me, 'It's okay.' That's the message I want to give people. 'So you can't do it, who cares? Doesn't mean you won't ever do it, and maybe you're not supposed to do it.' So when people look at me like, "I can't," I look at them and say, "Yeah, you can. Take a moment, rest and try again."
Holly's words resonated on so many levels as she dove into her joy for dance, her hunger to continue to create in her career now and her passion to help her students find that same joy.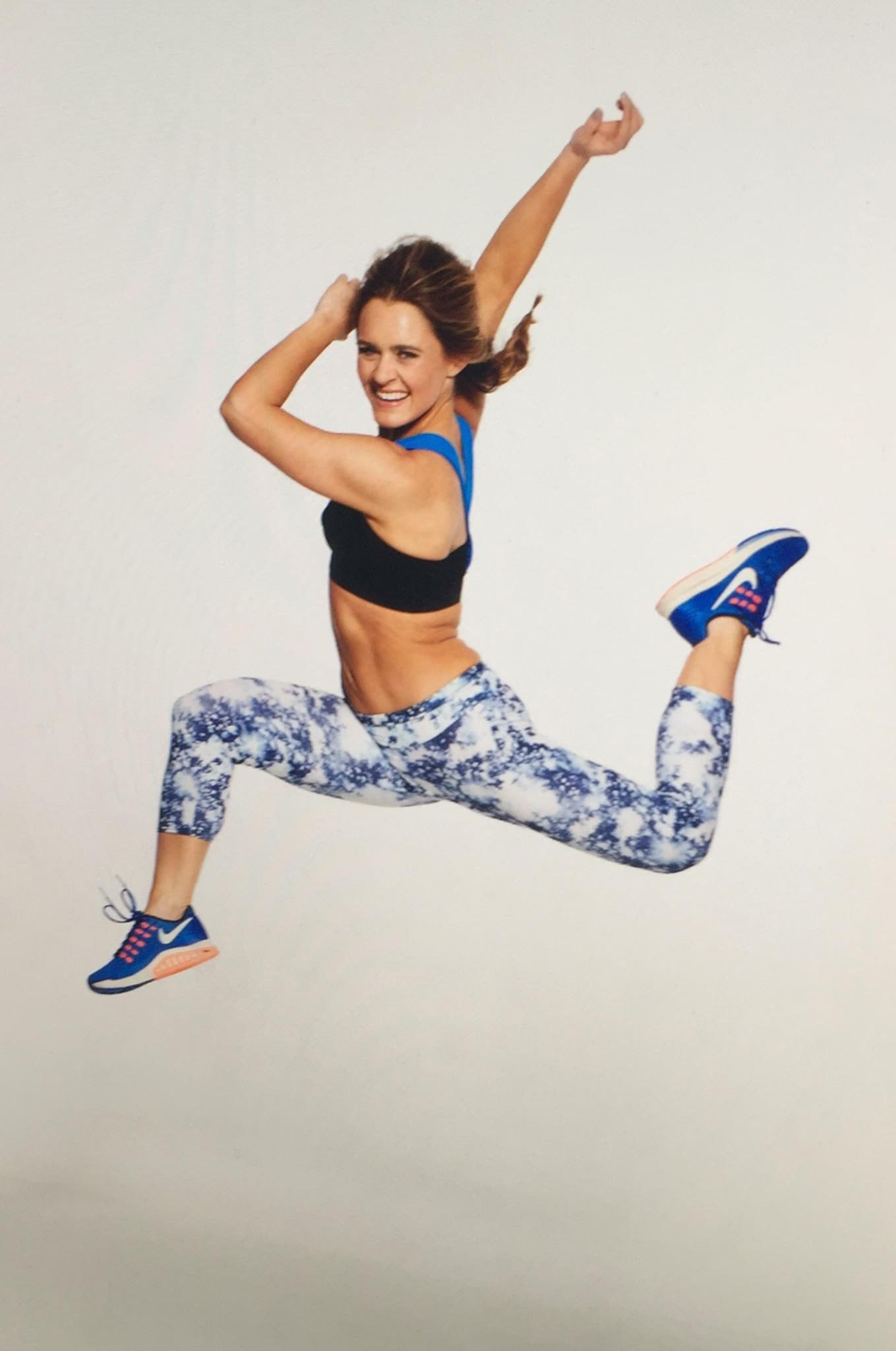 What goals are you proud to say you've accomplished in 2016?
HK: I've said 'yes' to everything and I just turned 30 this year and I was like, I need to revel in the holy-shit-baller work that I threw down for the last five years.
This last year I've done a lot. Purchased a home just recently. My husband went back to school and is now a pastry chef. I ran our household by myself. That was stressful but I'm super proud of it.
In the last year I've figured out I'm in the right market. I still feel like I get my performance fire from being in the front of the room. I get to use my knowledge of the kinesiology and anatomy that I had to study in college and the understanding of how it makes your body move, which, to me, is so cool.
Through the process of me learning to accept my shape, my strength and the beauty in it, I've been able to help other people find the beauty in it. Some of this resulted in amazing weight loss. Some of it is just figuring out that their body can do more for them than they give it credit for. And some is metaphorically using fitness to help them get out of something else that's going on in their life because it's a direct correlation. That's the coolest part of what I do. In the last year, I've created deeper relationships with not only my students but the other teachers I work with.
And last summer I ran a triathlon and instead of doing the short one I was like, "I'm going to do the Olympic one for my first race ever!"
In 2017, what are you setting your sights on?
So much … I think 2017 is going to be [about] creating roots and a home in the home we just bought. And taking time to enjoy it is so important to me. Saying 'yes' to the good and 'no' to the things I feel obligated to is super important to me right now. I want to get rid of the idea of feeling obligated. I don't want to feel bad saying 'no.' [And] feel really good saying 'yes.'
I love what I do. I love to teach, but what's next? Will it change? No, maybe not, but it will evolve. [You've got to] be open to the idea that things could be even greater than they are, if you allow it to.
I am the most powerful on stage; that is where I feel my greatest. There's something that comes to life when I'm on stage. I don't have that teaching, but I have a glimpse of it. But the idea of knowing that that's where my power lies, that's valuable. In 2017 [my goal] is to find that power in my career. So it's not just in a passion, it's in a career. Because then I'll be able to sustain it when I'm 70. And [I want other] people to feel powerful through something so silly as fitness.
If you tell yourself you can't do something you're not going to do it. If you tell yourself you can, you're going to be more likely to try it again. Nobody who's great at something woke up that way. And if you want something, go get it. Hold yourself accountable. Let's turn up the music, let's get sweaty and let's smile through it.
Let us know!
Did this post help you get closer to achieving one of your goals?