We Got Goals: Exavier Pope Shares His Career and Personal Goals for 2017
There are people who know what they'd like to accomplish, and then there are people who know what they were born to accomplish – who eat, sleep and breathe their aspirations into the world on a daily basis. Exavier Pope is the latter type of person. A sports attorney, owner of 528 Media Group and podcast #SuitUP and yoga teacher, Exavier uses every avenue at his disposal to do what he knows he does best: communicate.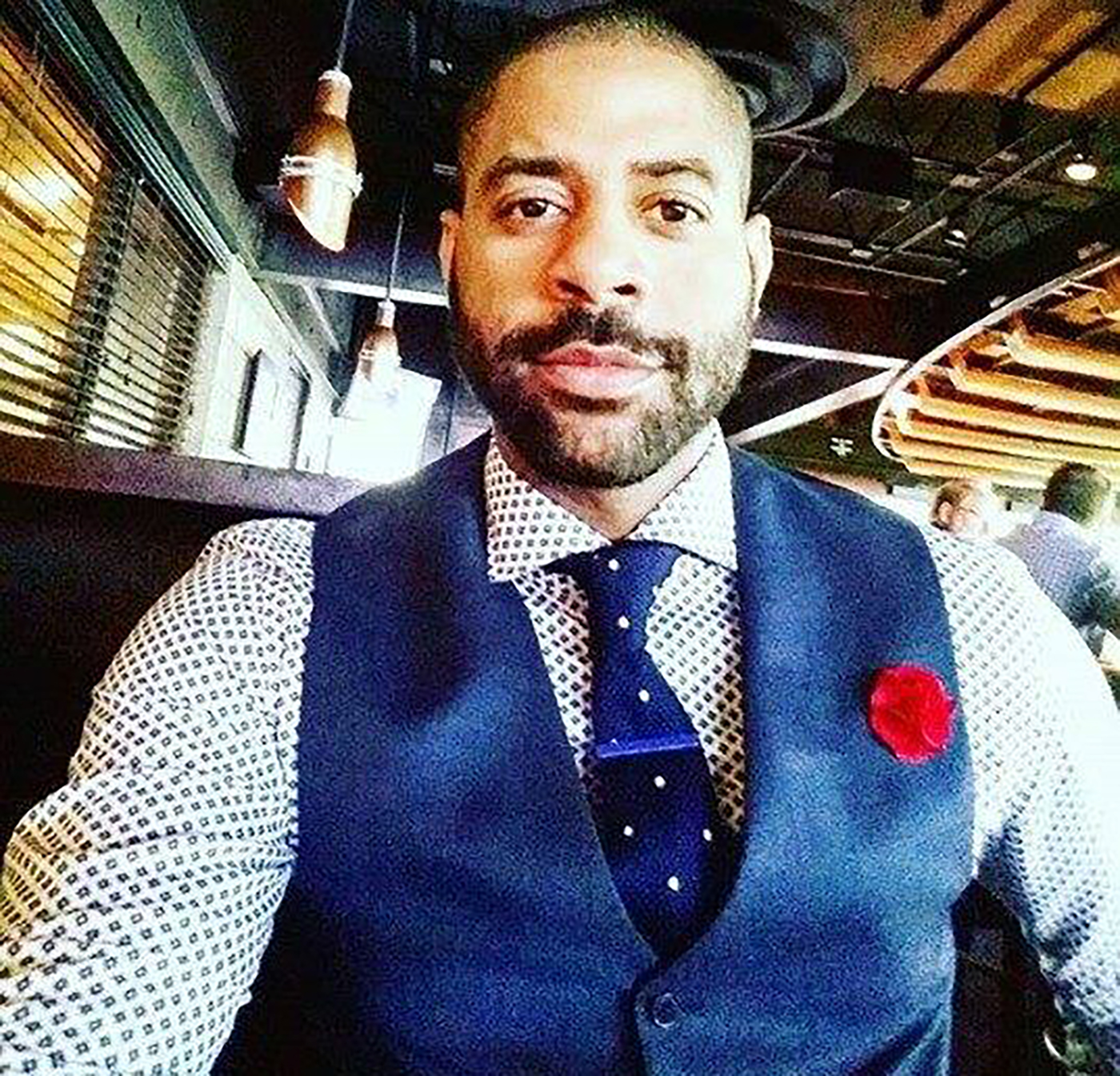 "I think that you are looking at your purpose in life, it comes down to what I call your core competencies," Exavier told me. "When you're clear about what your core competencies are, that [becomes] a recurring theme in everything that you do; it drives you to do what you do and be good at what you do. Communicating is my number one skill, so I host a podcast, I'm a lawyer, I'm a writer, I'm a yoga teacher and I help corporations push executives and their companies to manifest their vision. All those things require me to use my voice to be able to help people find theirs, whether its through information or inspiration."
I met Exavier at Bare Feet Power Yoga where we both teach yoga. Exavier's Hip Hop Yoga class at gets you out of your head, having a good time rocking it out on your mat for a full hour, but his passion for what this class can do for the soul enables him to communicate those messages so clearly and takes you on the journey through sick beats and even more badass poses.
We met to talk about what he's setting out to accomplish in 2017 and what he did in 2016 – he has some stadium-sized goals
What are you proud of accomplishing in 2016?
I'm proud I became a yoga teacher. Yoga changed my life, the way I view my body, my health, my confidence. So I'm really proud of that. I was able to find my voice in it automatically. I love hip hop music. I love fun. I love having people get involved. I love yoga and the power of presence it invokes. I can take my love of hip hop, having a good time and love of people, and merge that to the power of yoga and create my own events out of it.
I envision whole stadiums of people doing a class merging the music, movement, and soul of hip hop with the movement and soul of power vinyasa yoga. I'm really excited to have become a yoga teacher because this new, unique way of exploring my gift and my talent made me feel more comfortable in the other areas where I express myself.
When I'm on my mat, I always dance, shake my butt, and kick it, and I want to be able to give people that. I believe we've become a more authentic, expressive society because of hip hop. And we're a more authentic society with yoga, too. So taking them both and putting them together, it's like "bam!"
What's a goal you want to accomplish in 2017?
The number one thing at the top of my list is turn my #SuitUP Podcast into a major cable television show.
Before I opened my production company at WeWork in November 2016, my desire to create my own television show was something that felt more aspirational than "I'm getting this done." Now I'm determined to develop my television show. I've been pitching it for the last four years in some form to executives at major networks with my agents. The concept has become more and more crystalized with each step in the process and I'm more and more determined every single day. I eat, sleep, think, breathe it. I know exactly what I want. I'm very intentional with all the different things that I do. I didn't have to sit down and write my 2017 resolutions; it was already in my head, and I was already working on executing them.
One of my 2017 goals is to spend time in Australia. Traveling around the world teaching yoga is an aspiration tangential to that. When I started yoga, I knew it would be a lifestyle. In order to make it so, I had to approach it methodically. I started practicing once a week in July 2013. In October of 2013 I increased to twice a week. Then after another month it went to three times a week, and then, ten months later, it was six times a week. It evolved until eventually I completed my teacher training. However, I didn't tell myself that in the beginning. I offered my presence and allowed whatever was meant to emerge to just be without attachment to outcome. I really believe being open to whatever to evolve, and whatever's supposed to happen crystalizing. This is how I will explore the next step of my yoga journey.
Find Exavier's hip-hop yoga Saturday at 6 pm at Bare Feet Power Yoga and listen to #SuitUp