#TrainersConnect Goes to Barry's Bootcamp River North Feb. 22
(Sign up for #TrainersConnect at Barry's Bootcamp Feb. 22)
We've hosted our signature events #Sweatworking for three years and in that time, we had so much fun gathering people to make new friends and sweat together. But as we invited our trainer friends, we'd get the same answer time and time again: "I'd love to, but I have to train/teach/coach."
So, with the help of gyms around the city and the spark of genius from our friend Lisa Cleveland at Flywheel, we created an event series built around trainers' schedules. So far, they've been pretty darn amazing. You know that energy when an entire room is really into a workout? It happens every time when you pack a room with trainers.
December, we started the series at Flywheel where Will Haley made us sweat on a bike. January, we took over Core Power Yoga Old Town where Robyn Rabicke and Georgia Wiet created a combo class that gave us a little bit C2 and a little bit Yoga Sculpt.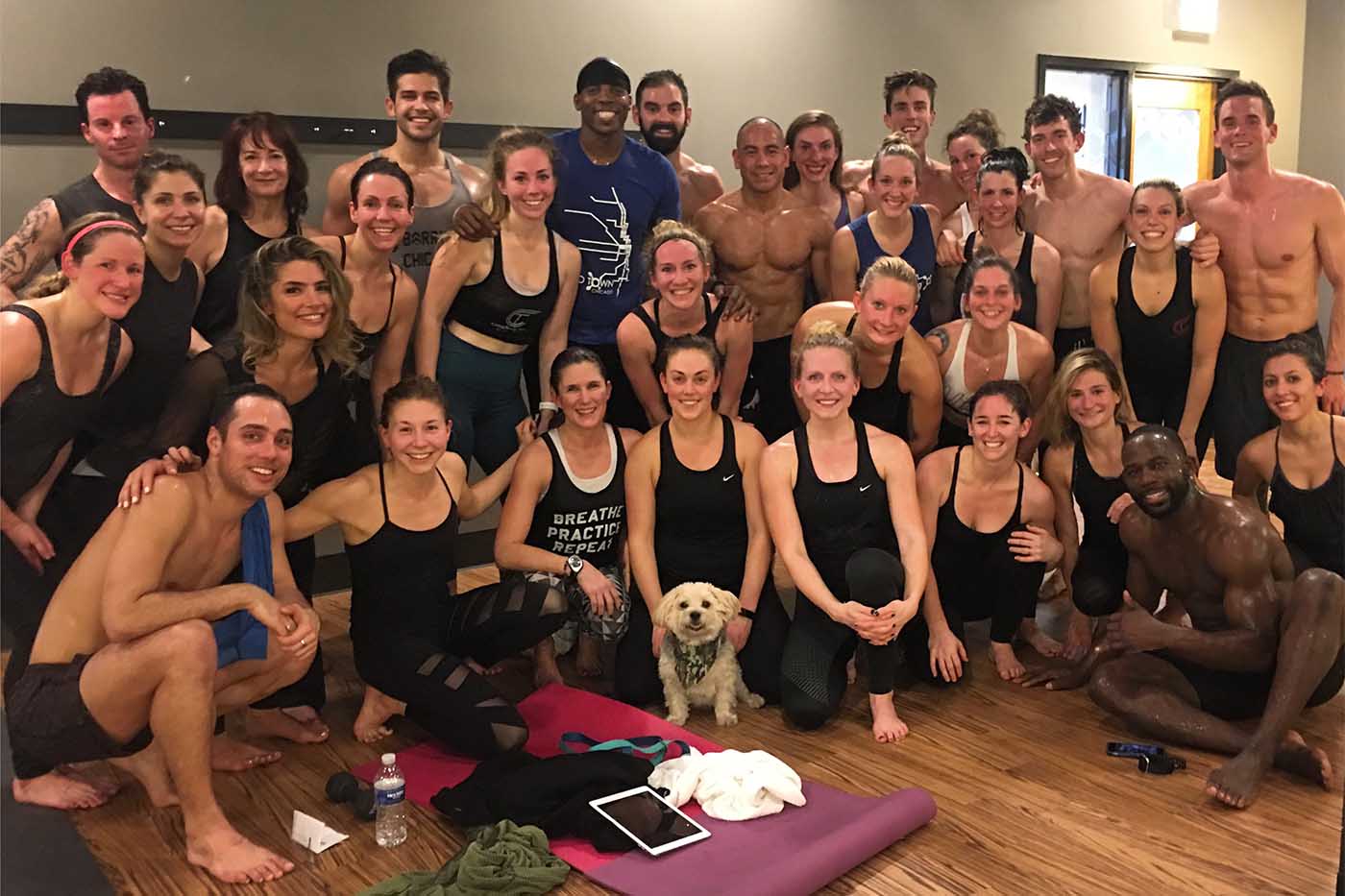 Just like our friend Gideon said in his post after our January event, trying new things – especially things outside of our comfort zones – makes us all stronger.
In February, we'll do a workout at Barry's Bootcamp River North. Following the traditional Barry's Bootcamp format, we'll switch between treadmills and weight lifting in the class. Even if you're tired, we promise the energy in the room will keep you going.
Class will cost just $5 with all ticket sales benefitting the Greater Chicago Food depository.
Where: Barry's Bootcamp River North, 11 W. Erie Street
When: February 22 at 2:15 pm
Who: This event is meant for Chicago trainers to get together for a workout, get inspired and build community.
How do I sign up: Sign up right here, thanks for asking.