Fit City Guide: New Orleans, Louisiana
My first visit to New Orleans was mostly a party weekend with friends. My second trip was a sightseeing excursion with my mother. My third stay, which just occurred in December, was a solo trip with an emphasis on fitness.
As I discovered, planning an itinerary around workout destinations is a great way to combine all the above ways to enjoy the city. Since it's also a highly walkable town, getting around wasn't a problem; if it wasn't accessible on foot, public transportation was a reliable back up.
While I could never list all the workout options New Orleans offers, I've highlighted a few suggestions to get you started.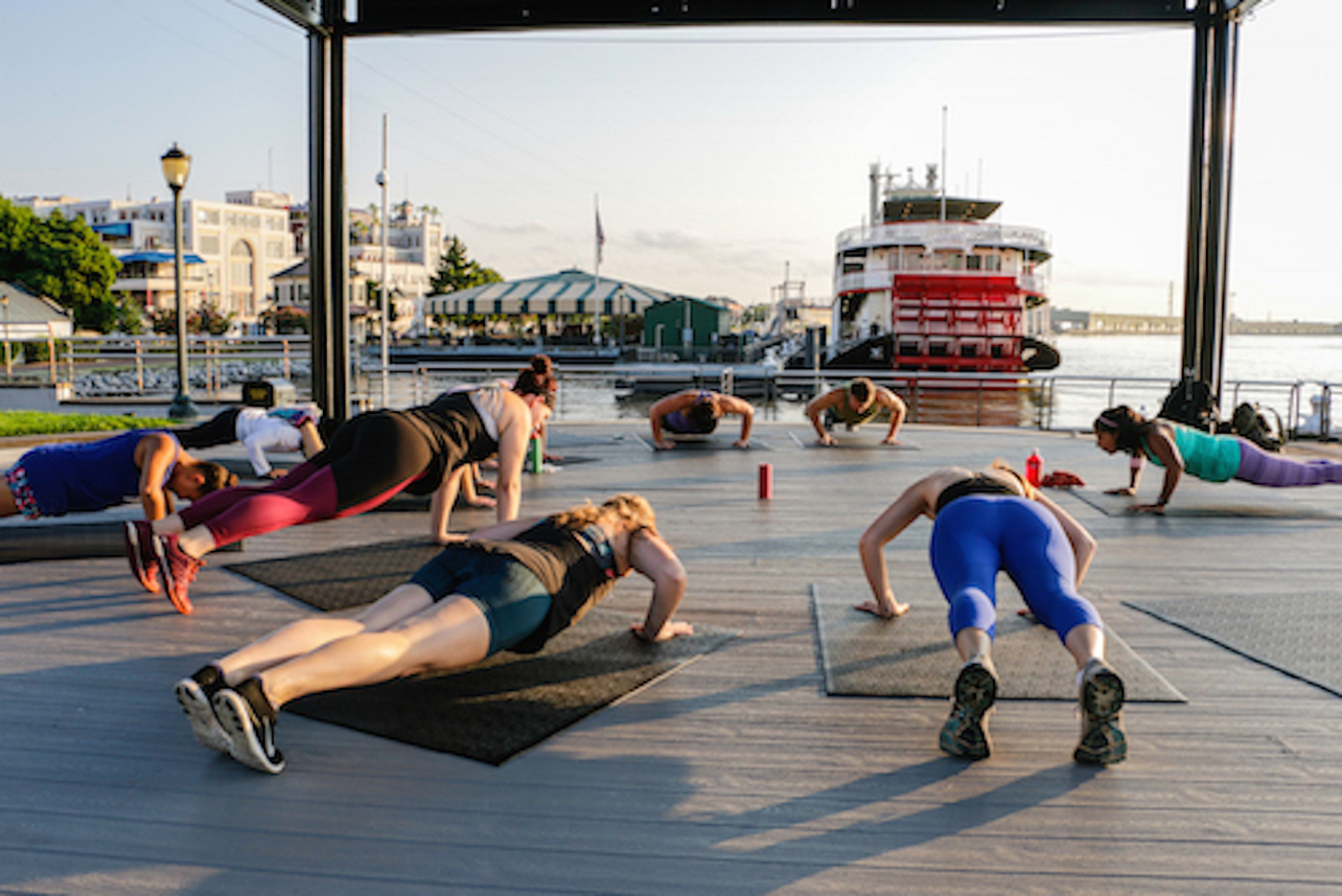 The Sweat Social
"Created by travelers for travelers," The Sweat Social helps visitors stay on their fitness paths, while showing off the beauty of New Orleans. Groups can choose from customized fitness classes, active tours (running combined with a little bit of history), fun runs, fitness scavenger hunts, team building events and more. As for individuals, founder Rupa Mohan informed me via email of two choices: fitness classes ($30/person) and active tours ($40/person). The workouts are mainly held in and around the French Quarter, but as long as there are two people per party, "Fitsetters" can customize the location, as well as the date and time.
Unfortunately, I found out about The Sweat Social too late in my visit to work out with them, but they are on my to-do list for next time.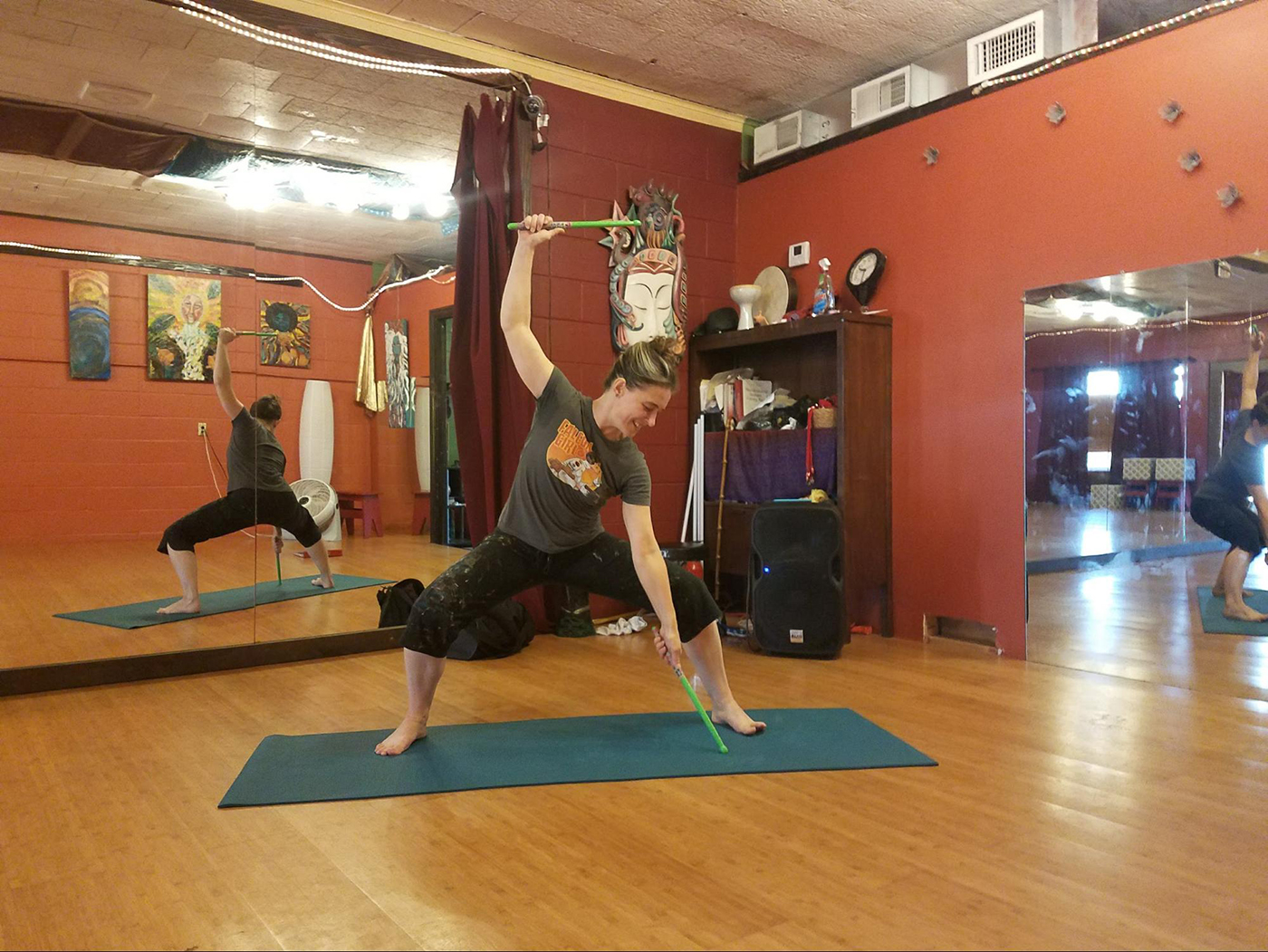 Studios and Classes
Like most major cities, there is no shortage of studios to choose from. To better explore the city, I suggest picking one that is specific to New Orleans, or in a neighborhood you haven't been to before.
City Surf, one of Mohan's favorite studios, is an indoor surf-inspired workout that can be found in many parts of the country. However, the studio in New Orleans is on Magazine Street, where you can visit the nearby Audubon Park before or after class, as well as stop in the miles long parade of restaurants, bars, galleries and boutiques that line the street.
Likewise, I went to Pound at Crescent Lotus (they also teach belly dancing, pole fitness, bounce fitness and salsa), where I rocked out with drumsticks while performing lunges, squats and bridges. It was a fun, tough lower body workout which only cost $10, including use of a mat. Even though I discovered it's a class I could have taken in Chicago, I enjoyed the gorgeous architecture of the Garden District on my walk there and afterward, detoured to Uptown's Freret Street – my first time – for a lovely brunch at one of the many cafes.
After a long day of sightseeing, I took advantage of a free Jazz Pilates class held at the Old Mint museum. The class, set to classic jazz music, is held every Wednesday at 4 pm in the performance space and was just what I needed to stretch out my legs (mats were available) and recharge. The Old Mint sits between the French Quarter's French Market and Faubourg Marigny's Frenchmen Street, which is a less-touristy-than-Bourbon-Street section of bars offering free live music (don't forget to tip the bands!), including the famed Spotted Cat. Among others, I stopped in Bamboulas, where they offer free swing dance lessons every Wednesday in between the band's sets.
While I didn't get to them this trip, I'm intrigued by Yoga at the Cabildo, held in the historic Louisiana State Museum at Jackson Square every Tuesday, Thursday and Saturday at 8:30 am for $15 and Move Ya Brass's free dance fitness class every Tuesday at 5:45 pm at Crescent Park in the French Quarter.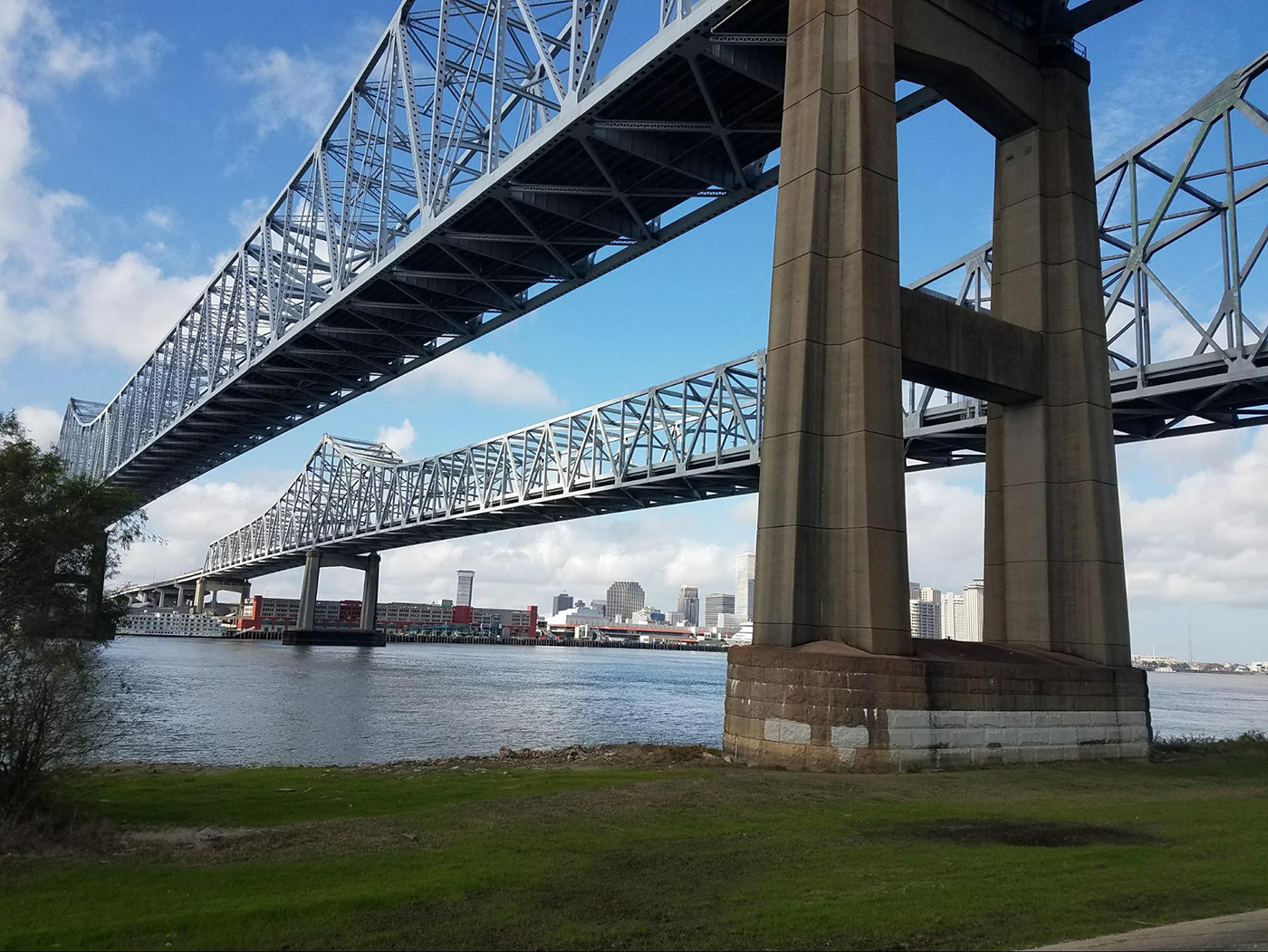 Parks and Paths
The 1300 acres within Mid City's mossy, Oak tree-filled City Park offers plenty of walking, running and biking paths. You can also play tennis, golf and disc golf, as well as take a horseback riding lesson or get a sprint workout in at the track, which was renovated for the 1992 Olympic Trials. In addition, there are bike, pedal boat, kayak, canoe and SUP rentals available, as well as a free, regularly scheduled Zumba class. Before, during or after your workout, you can check out the botanical garden, the New Orleans Museum of Art, the Besthoff Sculpture Garden (one of my favorite spots), or plan your workouts around the many events and festivals hosted on the park's grounds.
For a more out of the way outdoor experience, head towards Uptown to the above-mentioned Audubon Park, which is located across from Tulane and Loyola Universities. The park is surrounded by a 1.8-mile path and, like City Park, offers riding stables, tennis courts and a golf course. You can also visit the zoo and aquarium within the park confines.
If you need an even quieter cardio excursion, take the ferry across from Harrah's Casino in the Downtown area to Algiers Point. Once you step off the boat, you'll find the start of the paved 8-mile levee path. Enjoy a different view and slower pace of New Orleans as you work out and then explore the neighborhood's shops, restaurants and other hidden gems. It only takes a couple of minutes to cross the Mississippi River and costs $2 each way.
New Orleans has so much to do and see that it's impossible to get it all in even after a couple visits. I'd love to read any fitness suggestions you may have in the comments!