Enjoy Free Yoga in Wicker Park All Summer Long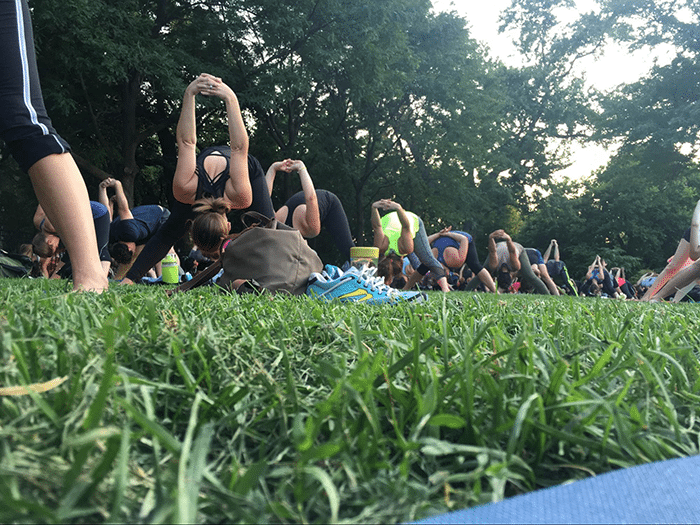 If you've been out and about all summer, you've noticed that the Chicago Parks District has been working hard to put on fun and free events to help us enjoy #summertimechi so much that we're willing to tolerate another winter.
From outdoor movie nights to concerts and performances, there is something to do almost every night in parks around the city. Every Tuesday, the Parks District teamed up with Bucktown's Lululemon Athletica in conjunction with the Wicker Park Advisory Council and Park District to provide free yoga classes outdoors in Wicker Park.
Classes take place in the park next to Schiller Grove, or inside the Field House if it rains. Lululemon brings in teachers from various yoga studios in Wicker Park and Bucktown to lead the classes. In August, the featured studio is Zen Yoga Garage. You should bring your own mat just in case, although Lululemon does provide a few for folks who forget theirs.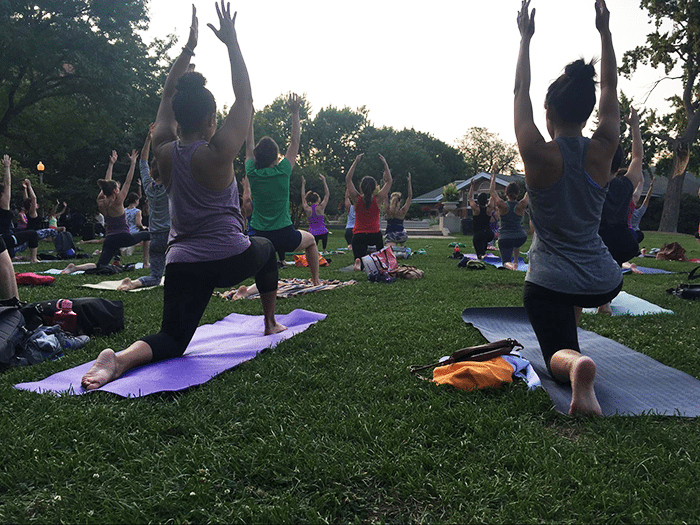 I recently joined in for class and had an incredible experience. I got there a bit early and wasn't sure if the people hanging out on yoga mats were there for class, or just enjoying the park. Soon, a crowd filed in around us of men and women of all ages and body types. Some people came with friends, while others (like me) came by themselves.
As we started class, the breeze was calming and the sounds of crickets mixed with the passing L train provided the perfect city ambiance. The fountain in the middle of the park offered a small urban oasis and I was drawn back to it during class. As the sun set, orange light poured through the water, creating a beautiful image as we went through our flow.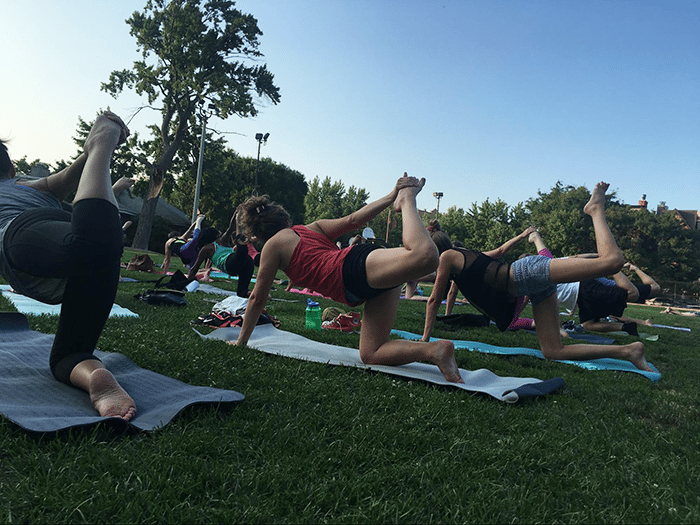 The flow itself was approachable and yet challenging. We got into some deep stretches like pigeon, and pushed our boundaries with balancing poses like dancer and eagle. Although Ann Stehr from Zen Yoga Garage had a microphone, it did cut in and out a few times. Fortunately, the class moved fairly slowly and repeated from side to side, so it wasn't too difficult to copy your neighbors and follow along. The class left me feeling restored and flexible, both in my mind and body.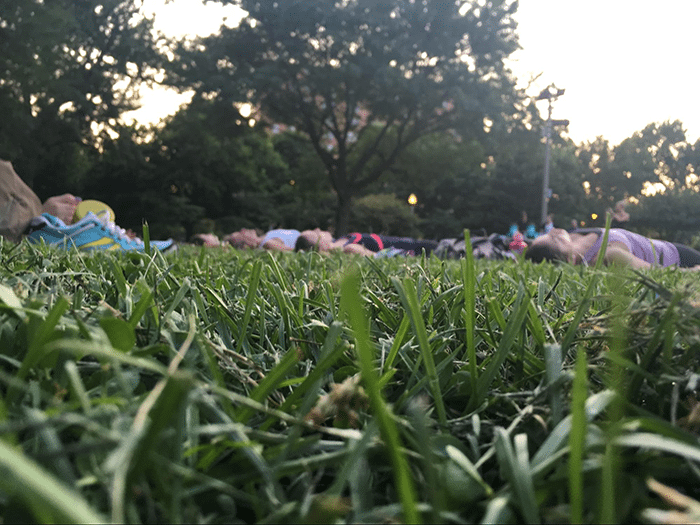 After a restful savasana in the grass (it's amazing how much better grass feels than a hard floor), David's Tea distributed samples and Athletico Physical Therapy offered free screenings. Zen Yoga Garage also gave out free one week passes to anyone who hadn't yet visited their studio.
If you're interested in joining for a free class, you can find Zen Yoga Garage for the rest of August in Wicker Park on Tuesday nights at 6:30 pm. More information can be found on the Wicker Park website.