The Best Swimsuits for Activities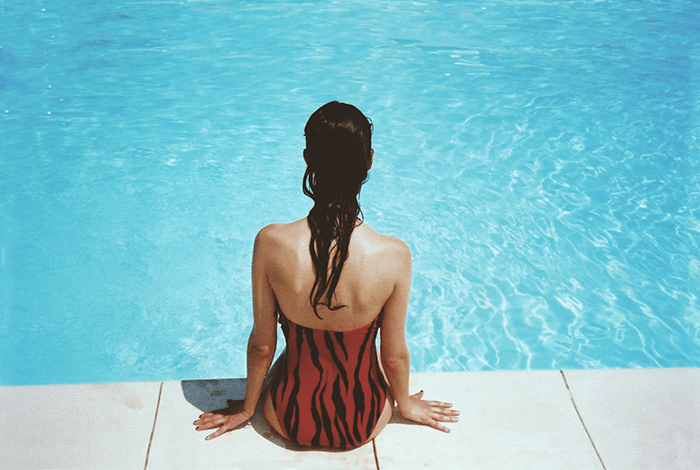 Gone are the days of sunbathing for hours at a time, with your biggest concern being the tanlines developing from your changing skin tone. Now it's all about getting outdoors, fulfilling the need for a healthy dose of Vitamin D, all while participating in a fun activity. With more movement comes the need for swimwear that keeps you comfortable, confident and "supported" (ladies, you know what I mean).
Luckily, with the rise of the athleisure wear trend comes fashionable and functional swimsuit styles that are made to move. For the training triathlete to the beach yogi, you don't need to sacrifice style for a sporty swimsuit (goodbye unflattering one-pieces). From fabric detail, to wild prints and sexy cutouts, get moving with these five suits that pass the test for both style and function:
Lululemon Racer Tankini: This top provides coverage and support like a sports bra, but keeps it cool with mesh detail and a back cutout. It's perfect for volleyball or running on the beach, to swim training for your next race. On a scale of one to active, this top can go the distance.
TYR Boca Chica Circuit Mesh Swim Top: This top caters to adventurists both in and out of the water. Whether it's a morning workout or a paddleboarding excursion, this "aquatic sports bra" was inspired by women who aren't afraid to sweat it out. Bonus, the fabric is UPF 50+ technology!
Betty Designs Chevron One Piece: For the training triathlete, fun swim wear for your weekly sessions is key. Betty Designs has you covered with this vibrant, one piece training suit, equipped with skulls and butterflies for a fierce, but feminine look.
Athleta Streamline One Piece or Streamline Bikini: Don't let the fashion-forward prints fool you, this suit was made with a lap swimmer in mind. It provides mobility in the shoulders so you can effortlessly move through the water, and is made of durable fabric to fight off chlorine and salt water, all while staying put and flattering your form.
Zoot Women's Swim Training Top: Traditional racerback style with fun criss-cross detail in the front, this suit was made for the training triathlete. It's supportive enough to transition from swim to run without having to change your top, perfect for any brick training session.