Achieving Your Fitness Goals in 2015
Last year, ASweatLife discussed the importance of setting SMART (specific, measureable, attainable, relevant and timely) goals. It's one thing to have good intentions in early January, but it's an entirely different ball game to stay motivated by the time February comes around. This year, we're going to make our fitness resolutions stick – and here's how we plan to do it: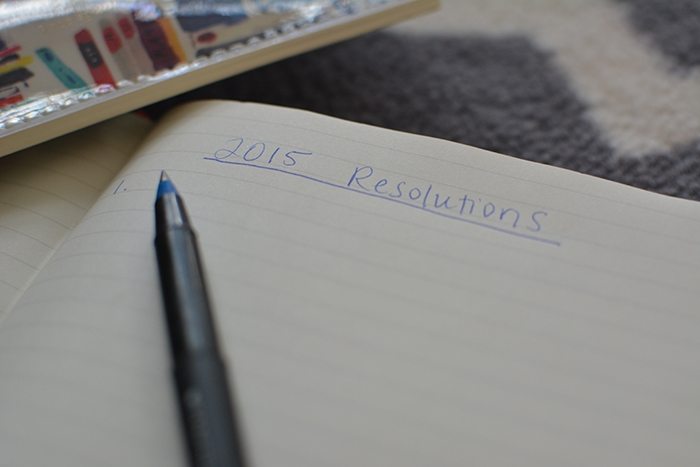 Bet on it.
It's easier to remain motivated when you have a little skin in the game. So how do you bet on yourself? There's an app for that, of course! Check out PACT, an app that pays out users who hit their fitness goals each week from the users who don't. You are in charge of your own personal goals (say, go to the gym 3 times each week and eat a healthy meal for lunch 4 times per week) and put $5 on the line each week. Use the app to check into the gym and other users in the community can approve the pictures of your healthy meal choices (pics or it didn't happen!). Another great website for this is stickk.com, a website designed by Yale University economists where you create your goal (called a "commitment contract") and choose how much money to put on the line. If you end up not achieving your goal, the money is donated to a charity or recipient of your choice.
Treat yourself – a little now, a little as you go.
Now is a great time to invest a little in yourself and your goal. With so many deals going on post-holiday, you can snag a new set of running tights or some dumbbells on the cheap! Buy a few classes at a gym you've been meaning to try while they have sales going on. I find it is always much easier to convince myself to go on a run or to the gym if I just bought some new gear. But the trick here is to set some "treats" aside – plan to buy a little something here and there to keep the motivation going. Set certain milestones (let's say every month) and put a budget cap on it. You've hit your gym goal the entire month of January? I think you deserve a new sports bra. You have been eating healthier through February? Get yourself a new kitchen utensil or small device to encourage yourself to keep going through March.
REALLY plan it out.
Are you excited at the possibilities that lay before you and your resolution?! Are you ready to become a better, shinier you? Take that momentum to actually sit down and plan it out – in as much detail as you possibly can. It is human nature to have great intentions with no real plans. Sit down with a weekly planner and write down the workouts you plan to do that week (with who, when and where) or the meals you plan to cook. Planning can be difficult and an irritating task to do – and thankfully there are a lot of very helpful tools out there to help make it less so. Consider using some technology to help you reach your goals – perhaps download some meal plans or use an app to log your runs in detail. Once you're done thinking about your goals and actually planning – keep planning! Revisit your goals every week or month to assess your game plan moving forward.
Chop it up and celebrate the little victories!
Setting a lofty resolution can be very intimidating. While you are in your planning phase (as annoying as it might be), try to think of different milestones you can set for yourself and celebrate* along the way. *Celebrations may or may not involve donuts and/or pizza.
Hold yourself accountable.
The easiest way to hold yourself accountable is to tell people! We live in an age of social media and this task can be as simple as a post or a tweet. Secrets, secrets are no fun – especially when setting personal goals. You are much less likely to skip out on your goal if you feel a little peer pressure. Share a goal with someone else and motivate each other to keep going. If your fitness goal is running-related, consider joining a running group (trust me, they will make it a lot easier to wake up for that 6:15 am run instead of hitting the snooze button). Another easy way to keep yourself accountable is to log it. You don't have to be that guy that tweets out all of your runs or check-ins at the gym (unless you want to be, no judgments here) but you can keep track for yourself and it will help you to celebrate the little victories as you go.
Remember, Beyoncé wasn't built in a day. Resolutions and goals take time. Be patient with yourself. Try to tackle one goal at a time. Overloading yourself with too many goals can be a recipe for disaster. Know that just because you missed a workout or skipped a day does not mean you have to throw in the towel on your resolution. Tomorrow is a new day. Keep going.