Outrun Chiberia with A Sweat Life and Nike+
These are my confessions: so far this winter, running has not been a strong suit of mine.
That's not to say I'm not working out. On the contrary! I've been hopping around from spin classes to total-body workouts at Crosstown Fitness and Shred 415, and I've even been dabbling in heavy weights with the guys over at Hard Pressed (I'm obsessed with pullups and negative pullups, and that's something I never thought I'd hear myself say. Who have I become?).
But running? Baby, it's cold outside.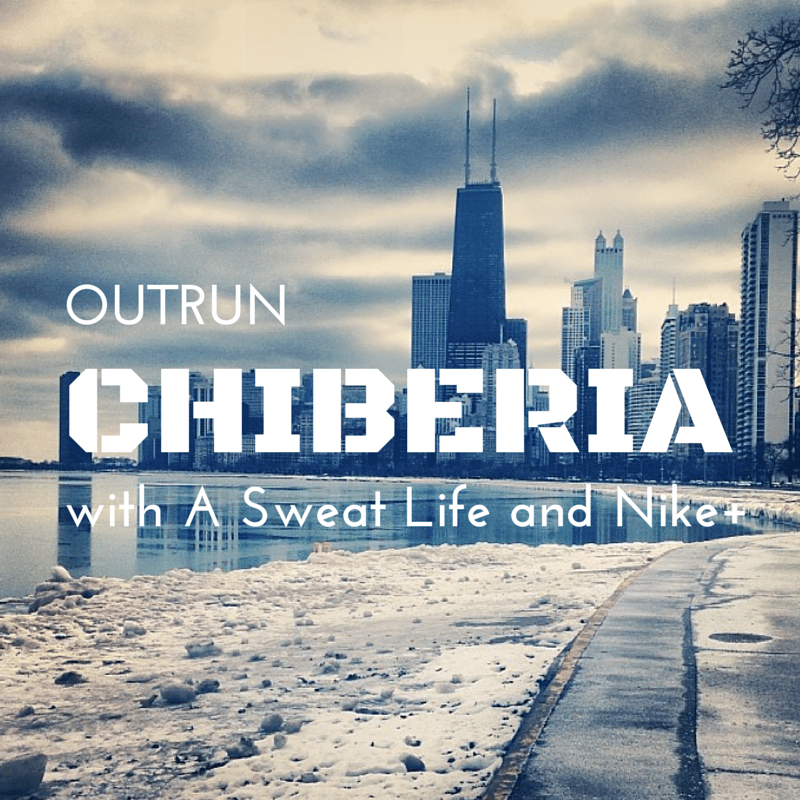 No more excuses. Together with our good friends at Nike, A Sweat Life is stepping up to the challenge of outrunning Chiberia with the aptly-named Chiberia Challenge. Layer up and lace your sneaks as you run with A Sweat Life's team to some prizes that, quite frankly, I really want.
Here's the rundown:
Sign up using your free Nike+ registration.
Friend NikeChicago on the Nike+ Running App by

Dec. 8

Accept the challenge (released on

Dec. 8

)
If you can, attend the challenge's kick-off on Monday, December 8 at Nike Running Bucktown at 6 pm. At this kickoff run, all teams will have a chance to meet, talk some friendly trash, and head out with the Nike Running Bucktown running crew for a run around the streets of Wicker Park and Bucktown.
Run hard. Run fast. Run the farthest. Win. Or, more specifically, get every member on your team to run 70 miles in as short a time as possible.

It's that simple, folks. And if you read my cold weather running tips post, you know that having a crew to run with is a great motivator. To that end, we'll be organizing group runs out of Nike Bucktown and Nike Chicago and with other run crews to make sure everyone's giving it their all.
But wait. There's more.
Prizes. The winning team will each receive a pair of (drumroll please…) Nike Flash running shoes. Which, coincidentally, I just added to my shopping cart yesterday, so you can bet that I'll be running while constantly pictures those shiny shoes in my mind. Just to re-flash your memory…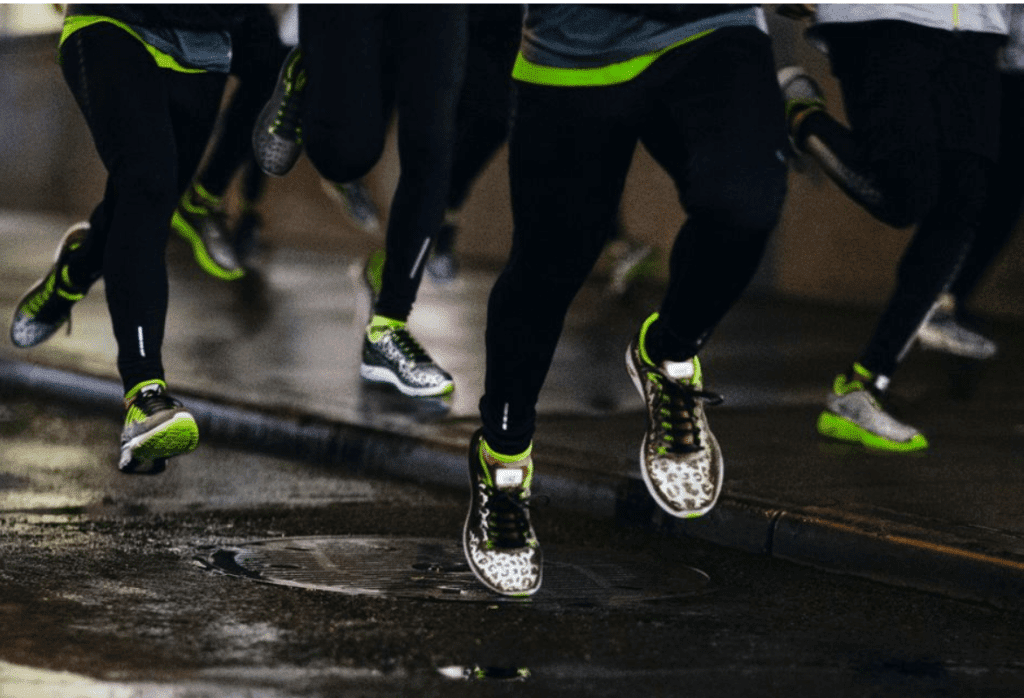 Photo courtesy of Nike
Oh. Oh, yes, please.
Also, the first individual finisher on the reaming four teams will receive a Nike flash jacket. Which is also high on my Christmas list. Did Nike make my Christmas list? Yeah, basically.
Guys, there are 15 spots on A Sweat Life's team, and it's first come, first served for the sign up! Hurry and sign up before space runs out (LOL), and let's win this thing. I'm a little competitive with this stuff, and I'm honestly really hyped to run with y'all and get some awesome prizes in the process.
#ChooseYourWinter. Let's outrun Chiberia, guys.