It's been a little over a year that Fiance and I have been planning our wedding. As the date approached, we kept getting the same piece of advice from every other couple that we talked to: "Just set aside a minute to take it all in, just you two."
It seemed pretty important. Everyone stressed that this would be the only time in our lives, really, that we'd have everyone we love around us for one event. So, as we marked out the timeline for the wedding day (happening tomorrow) we worked in a minute to do just that.
I'm about to have a Carrie Bradshaw moment, so gird your loins … But then I got to thinking, each and every day is an opportunity to be present in what you're doing and where you are. Don't wait for a special day to appreciate what's happening in your life and around you. Take a minute each day to be thankful for what's happening and who's in your life.
But what does that have to do with your health? Mindfulness – the act of removing your pre-occupations and expectations from your situation, and paying attention to what's around you – can help relieve stress and increase your sense of well-being.
What I'm saying is that you should take a minute to just pay attention to all of the things that brought you to the exact moment you're in as often as you can. If you're at work and you're in a meeting, close your laptop, pay attention to your colleagues. I can guarantee that status meeting will feel less pointless and, bonus, if everyone pays attention, you'll probably get out of your meeting quicker. That's what we call a win-win, people.
If you're working out, leave your phone in a locker, keep your mind on your muscles and your muscles on your mind. You'll get more out of your workout and you'll actually relieve more stress that way. In general, if you're living in the moment and appreciating it, you're going to get more out of it.
I decided to take an in-the-moment selfie at our rehearsal dinner. I know that sounds a little counter-intuitive to the notion of being in the moment, but I wanted that savor that moment for a little bit longer than for the time I would be in it.
This was inspired by aSweatLife's very own Christiana Basso who took a selfie from the end of the aisle – and I've seen some large group warm fuzzy selfies come from NTC at events too.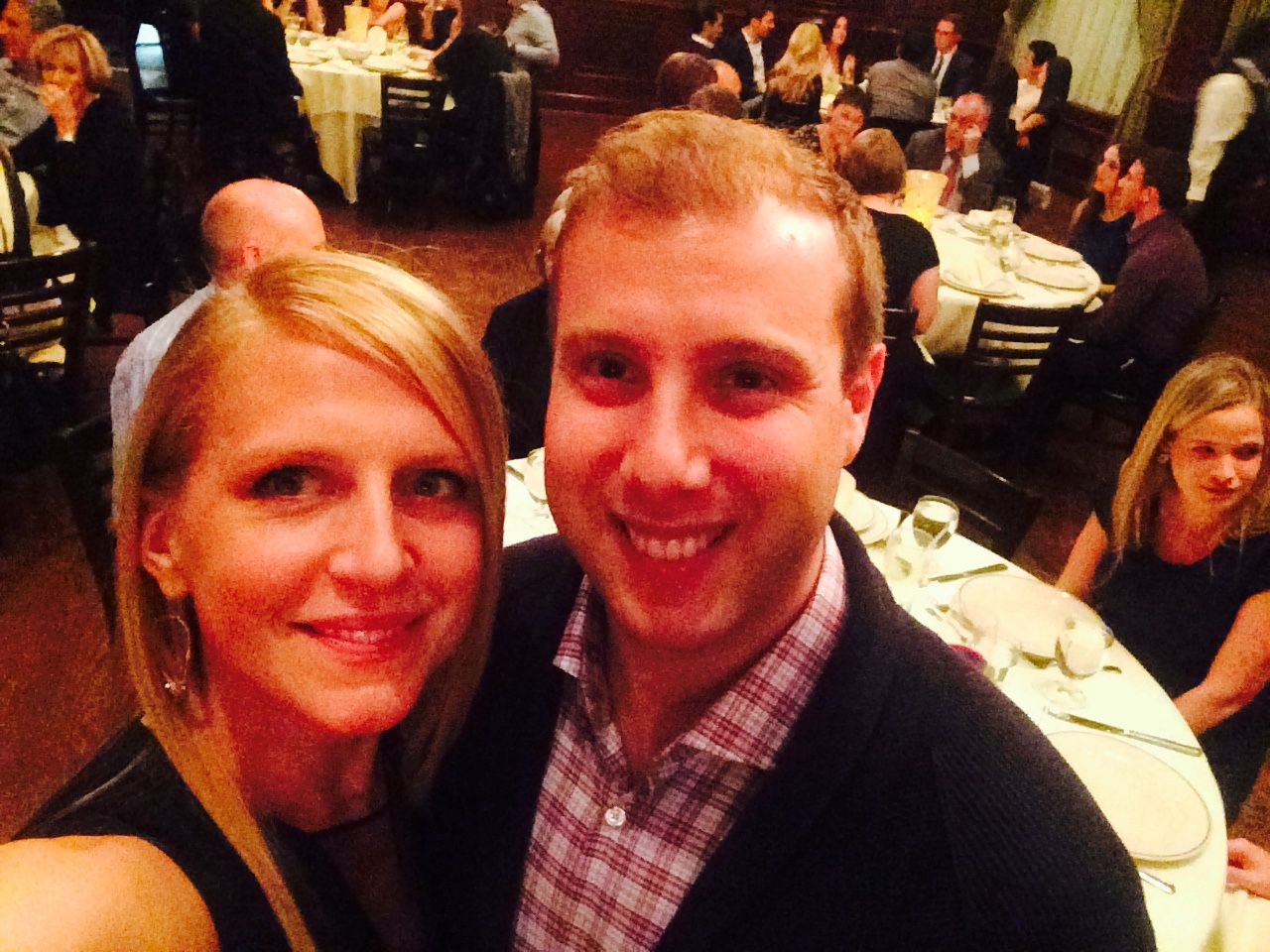 So I'm challenging you to flip the selfie on its head and use them to remember your very favorite moments that you want to last forever. You can still use them when your makeup looks perfect if you want.