Podcast: How to Build a Better Body Image with Amy Potter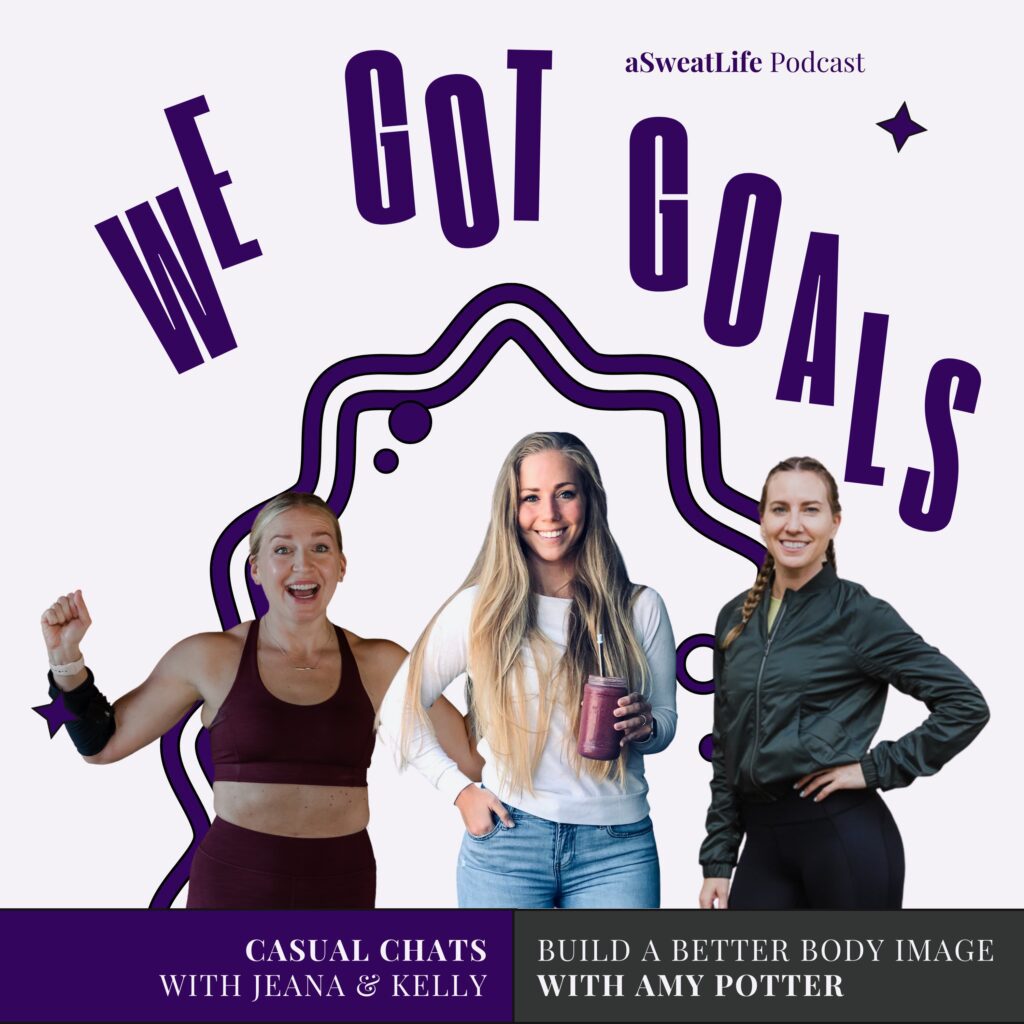 Welcome to Season 8 of #WeGotGoals, the podcast by aSweatLife.com. We're doing things a little differently this season, featuring topics from our crew of expert writers, responding to moments in pop culture, or whatever the hell we feel like talking about.
This week, we're talking about body image … and since our team is practically all female and a lot of our readers and ambassadors are female, we're going to be referencing body image for women – although we know men deal with their own complicated set of body image stuff too.
This week, you'll hear from Amy Potter, an aSweatLife Ambassador, Professional trainer and the author of the article on aSweatLife.com that inspired this week's episode: 7 Steps to Build a Better Body Image. That's the kind of how-to content we need more of in our lives.
Resources: