How to Plan a Holiday Staycation
It's time to recharge before the new year — and when traveling during the busy season is unrealistic, enter: the holiday staycation. Staycations are a perfect way to save money, avoid travel stress, and spend more time enjoying the holidays.
Whether you check into a local hotel or take advantage of the comforts of home, here's how to skip vacation burnout with a thought-out holiday staycation.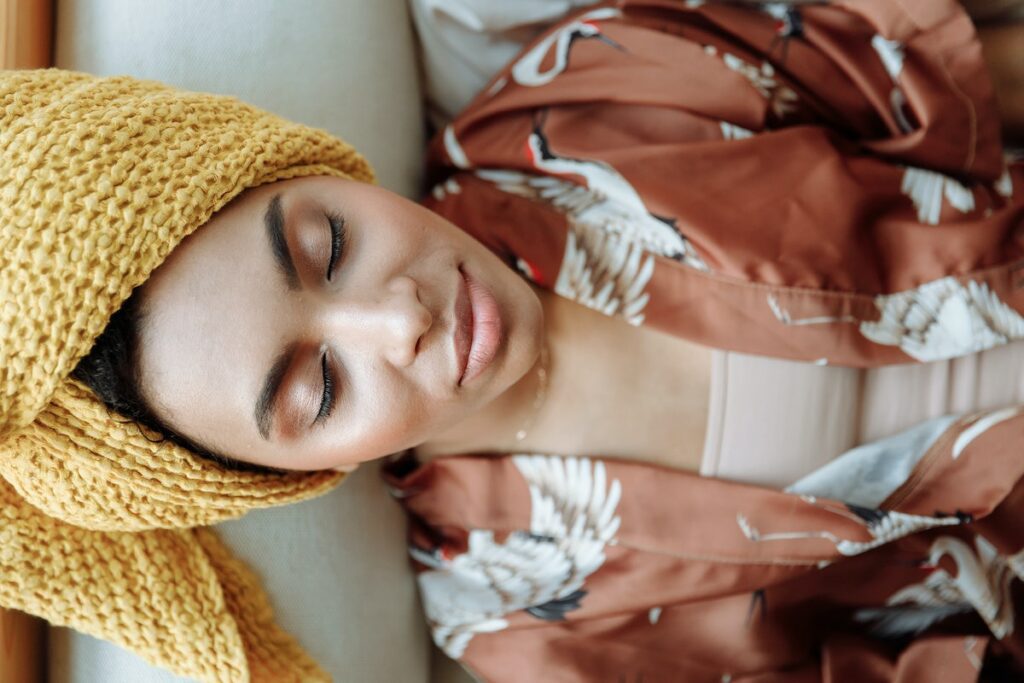 Be intentional
I like to create an optional itinerary, and staycations are no different. A general idea of what you want to do saves time and decision fatigue. Ask yourself how you want to feel when your holiday staycation is over. Would it be disappointing if you spent too much time lounging, or is that what you need? Being intentional during the holidays helps you end your staycation feeling your best.
Determine your budget
As with any other vacation, decide how much money you want to spend, if any, during your holiday staycation. This can help you spend your money on experiences that align with your intentions for your time off. If there's anything you want to do, book it in advance and take advantage of deals. Planning this out reduces buyer's remorse at the end of the holidays.
Set the stage
If you prefer the comforts of home, do the little things that make your space feel special. Set the stage by taking care of errands or things around the house before your staycation begins. This way, there are no nagging distractions. Stock your space with your favorite flowers or holiday foods. Create as much or as little holiday energy in your space, from sugar cookie-scented candles and holiday music to decorations. Want to get out of the house? Find a local hotel or Airbnb that gives you the amenities that remind you you're away from home this season. 
Change your routine
It's the perfect time to view the city through the eyes of a visitor. Check out the local holiday events happening in your city. Pick the things you've been meaning to try, or rediscover your favorites. Make a list of everything you want to do to keep it simple when you're ready to get out of the house. You can even take a day trip somewhere nearby that you've never been. Switching up your routine can have a positive effect on your happiness.
Release yourself from holiday obligations
During the holidays, it's easy to find yourself overscheduled as you try to catch up with friends and family. While it's tempting to fill your calendar with dinner dates and drinks, check in with yourself. Ask yourself if your plans align with your intentions for your holiday staycation. Try to find a balance that feels energizing and relaxing for you. Your loved ones will understand if you skip any holiday plans this year.
Start a new holiday tradition
This holiday season, switch things up by adding something new. Try your hand at baking holiday cookies or looking at nearby Christmas lights, hot cocoa in hand. Start a gift exchange or an ugly sweater holiday party tradition with your friends. Does leaving your house sound like the last thing you want to do? Stay warm and cozy watching holiday movies with the charcuterie board to match. I'm all about the classics, so White Christmas and A Christmas Story are regulars in my home.
Give yourself a gift
Take a moment to treat yourself to everything that it seems there's not enough time for on any other day. Splurge on new sheets or pajamas that convince you to lay in bed for another five minutes. Schedule a spa treatment or give yourself an at-home spa treatment. Me? I'll be giving myself the gift of doing absolutely nothing this holiday season.