How to Set Intentions for Your Family for the Holidays
"Life moves pretty fast. If you don't stop and look around once in a while, you could miss it." Is it the Chicagoan in me or was Ferris Bueller on to something?
Bueller describes the beautiful art of slowing down. Slow down, you say? Yes, really. Just like in a yoga class, you don't normally walk into the room and start with headstands, you integrate into the space and get grounded on your mat.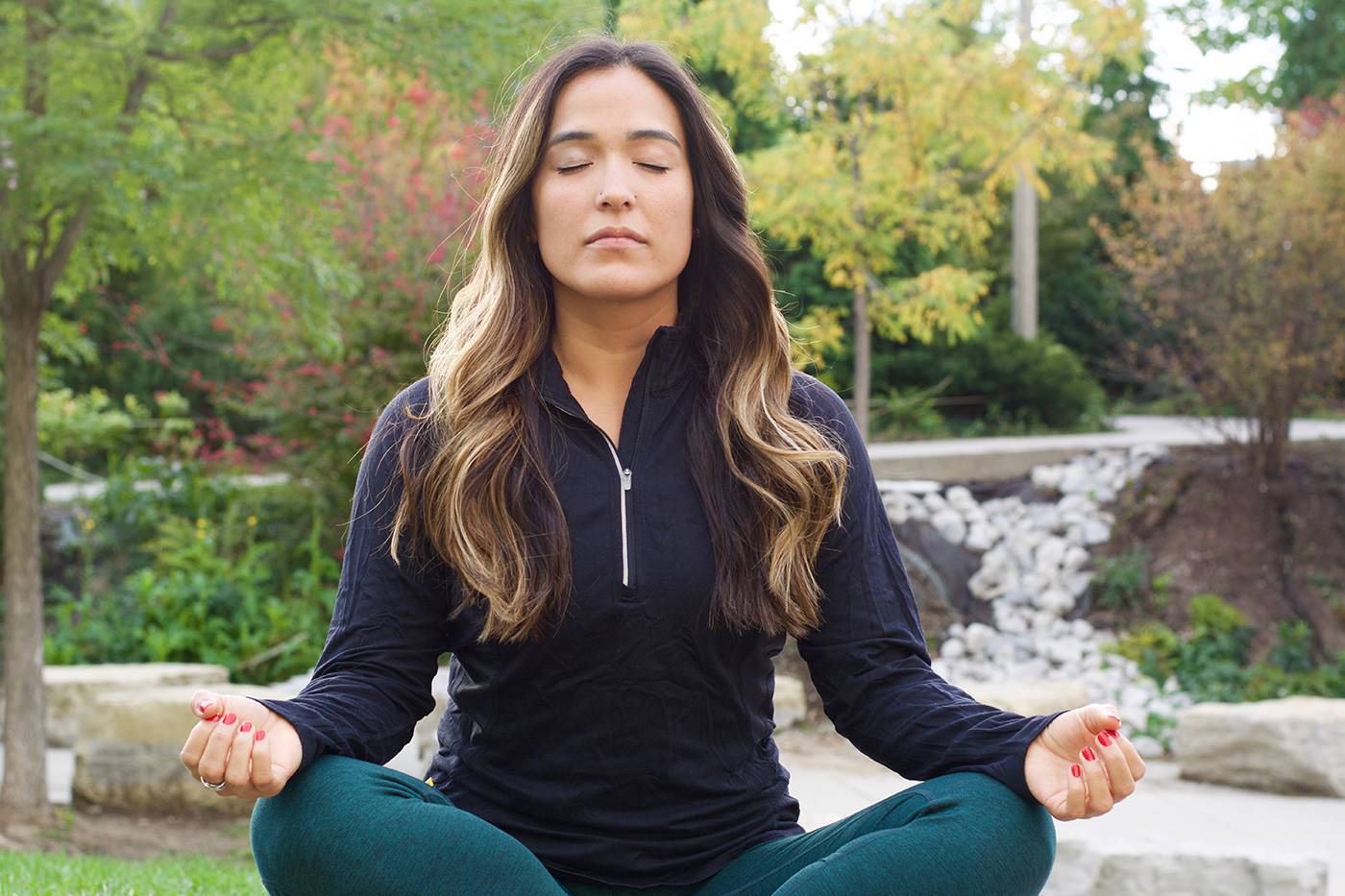 Often, yoga classes start with setting an intention. This centers everyone and shifts the room from individuals into one group, one community. Intentions can be a word or short phrase that you come back to when your breath, head or heart starts to wander off. In yoga, when you focus your energy on that word or phrase, there is power behind your postures and breath because you are not weighed down by extra chatter in your head.
Intentions work the same in everyday life – and not just on an individual level – especially as we shift from summer into fall and winter. The start of the holiday season is so heavy with pressure to do all the things, be all the places and buy all the stuff that it's easy to miss the fact that we have choices. We resort to reacting. 
Set an intention for you and your family
It's time to stop reacting and start initiating. Create an intention for you and your family and use it as a filter to make decisions. For example, play dates and multi-age parties are common this time of year. Stop and think before you RSVP. Does this activity refuel you and honor what you and your family want or does it drain your energy? If the answer is the latter, you can give a simple and kind "No, we are staying in tonight." Opt for a popcorn and puzzle night or maybe turn the music up and have a dance competition.
Or, for example, if your intention is to connect with loved ones more, filter family actions to support this, like unplug from screens, especially when talking with your kids and at meals.
Make setting intentions easier on the family
Lets face it, if our kids are not on board with an idea it makes our lives hell. The answer? Make it their idea. Map out your family calendar, show them the weekends between Thanksgiving and New Years (cue deep cleansing breath). Give them a filtered list of things that honor your intention, then let them each pick an activity.
We like to center our activities around giving back to our community in some way. Children are always more likely to go along with parents crazy new ideas if they are involved, or better yet, if they think it's their own crazy new idea. Chances are they will delight you with how generous and excited they get.
Intention setting in real life
Sarah, a mom to four under four that works full-time said, "A big part of our family vision is spending time at home with our nuclear family, not feeling pressure to travel." She also said "finding a way to focus on giving back instead of spending/keeping up with the masses" was really important for them in the holiday season and a value she and her husband want to raise their kids with all year round.
Megan, a stay-at-home mom of two (a two- and four-year old) lets the midwestern weather dictate her family's pace. They start to slow down as the daylight starts to disappear earlier. They move away from "things" and towards spending time with the people they love.
Falling off the intention wagon is common. The idea isn't to have it perfect but rather have it to go back to when we inevitably fall out of sync with our rhythm. It is not a rigid schedule or format. Life shifts and becomes complicated, but intentions keep you grounded. Work from the heart, consult your tribe and allow for the ride to get bumpy. Keep your breath strong, your eyes and heart open while you walk through this holiday season and you'll find you're energized in time for the New Year rather than depleted.