Six Staycations You Can Take Without Leaving Your Home
As 2020 comes to a close, we're facing the holidays without loved ones, cancelled flights, and a pretty widespread feeling of disappointment. It's definitely been a tough year and it looks like the next few months are going to continue similarly, but that doesn't mean we shouldn't try to spark some feelings of joy and normalcy this holiday season. December is usually a time when a lot of us take time off from work to get away and relax, and while we're rethinking actual travel, that doesn't mean we can't enjoy some much needed rest and relaxation. Enter: these staycation ideas.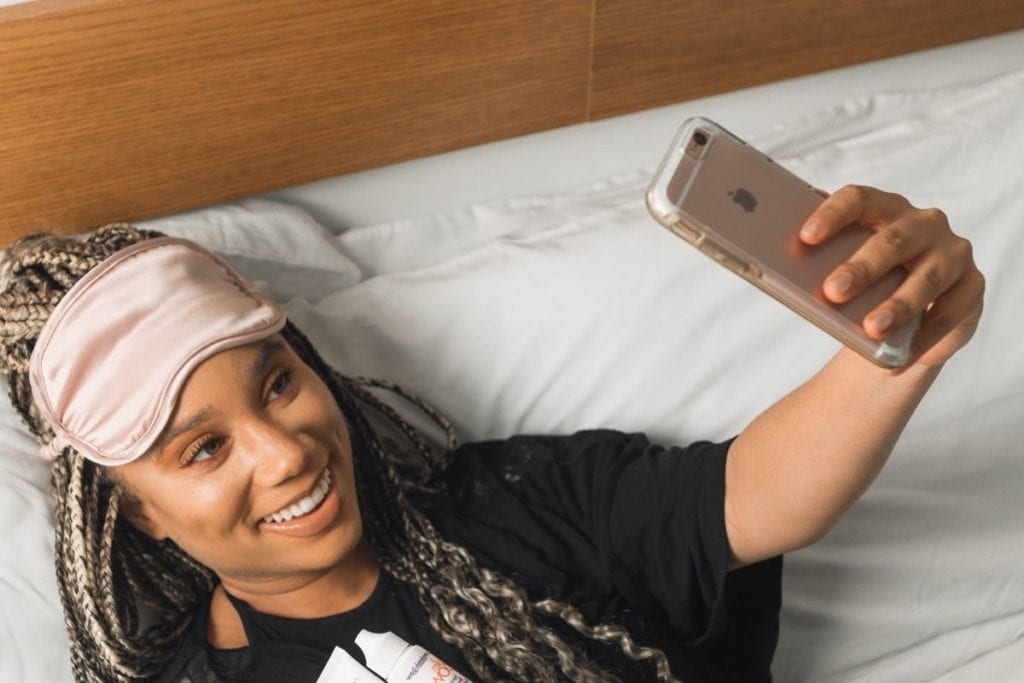 Staycations can conjure images of springing for a nice hotel in our own cities, booking that expensive dinner reservation you've been considering, heading to a show, and touring museums that we walk by all the time without going inside. This year, consider a true staycation from the comfort and safety of your own home with these staycation ideas to help you unwind and recharge after a long and trying year.
Let yourself relax
This year our homes have also become our offices, gyms, social spaces, and classrooms making it difficult to maintain boundaries between our personal, social, and professional lives. Let yourself take a true vacation by unplugging and committing to relaxation.
Like any trip you normally take, get things in order before the official start to your vacation. Clean your home, do your laundry, change the sheets, and finish up all your leftovers. Most importantly, unplug from stressful tasks or big responsibilities. Whether you take your staycation over the weekend or mark yourself out of office, be firm and commit to this time for yourself.
Have a spa day
There's really nothing like a day to yourself committed to total relaxation. Light relaxing candles or diffuse your favorite essential oils, have a soak in the tub, do a face or hair mask, and play relaxing spa music over your favorite speakers. If you really want to take it over the top, make some fruit and herb infused water for the true spa experience.
Bust out your travel playlist
Whether you have a specific travel playlist or want to find one on Spotify, there are thousands of options to play music that takes you back to your favorite places and experiences.
Personally, I like to pick a year that I travelled a lot and listen to my Spotify wrapped playlist from that specific year. Whether the songs are travel-themed or not, it will trigger memories and bring you right back to your favorite vacations.
Go international for dinner
The best staycation ideas combine the comforts and relaxation of home with the spirit of travel and there's no better way to fulfill your wanderlust than through food. Ask yourself where you would go if you could travel to anywhere in the world and create a themed dinner around that place. Whether you want to order in from your favorite local restaurant or try your hand at a new recipe, this is sure to scratch that travel itch and take your staycation to the next level.
Go all out for movie night
Before you roll your eyes at the idea of another night on the couch watching Netflix in 2020, hear me out: this isn't your average weeknight TV binge. Make this movie night the real deal. Take your snack game seriously with fresh popped popcorn or take it to the next level with this snack platter, get cozy with lots of blankets and pillows, and set the right ambience by turning off the lights except for maybe a few relaxing candles or string lights.
Most importantly, don't get to movie night and then have to negotiate which movie to watch. Plan in advance so that when movie night arrives everyone is equally hyped when the opening credits roll.
Go camping
If you're lucky enough to live somewhere warm and can camp in your backyard, by all means go for it (and remind me why I decided to leave Southern California?). If you're like the rest of us, camp in your living room. Nothing feels more like being on vacation than sleeping away from your own bed. Create an indoor tent, by which I mean blanket fort, and get cozy with sleeping bags and everyone sleeping in one room. If you have a fireplace or gas stove, make some s'mores to really get in the camping spirit, and if not don't worry—you can make s'mores in the oven.
Camping not your thing? If you're lucky enough to have a guest room, deck it out to feel just like a hotel suite. Put on your best sheets, bring in a coffee maker, and turn down the bed before you get in for a luxurious hotel experience. Bonus points for breakfast in bed the next day.