9 Creative Ways to Carve Out Space in Your Home
Creating space can be challenging if you live in an apartment or small home. Read below for some cool ideas to help create new areas in your home. And if you live in a larger house, you can still choose to utilize some of these clever solutions and ideas to help optimize your space.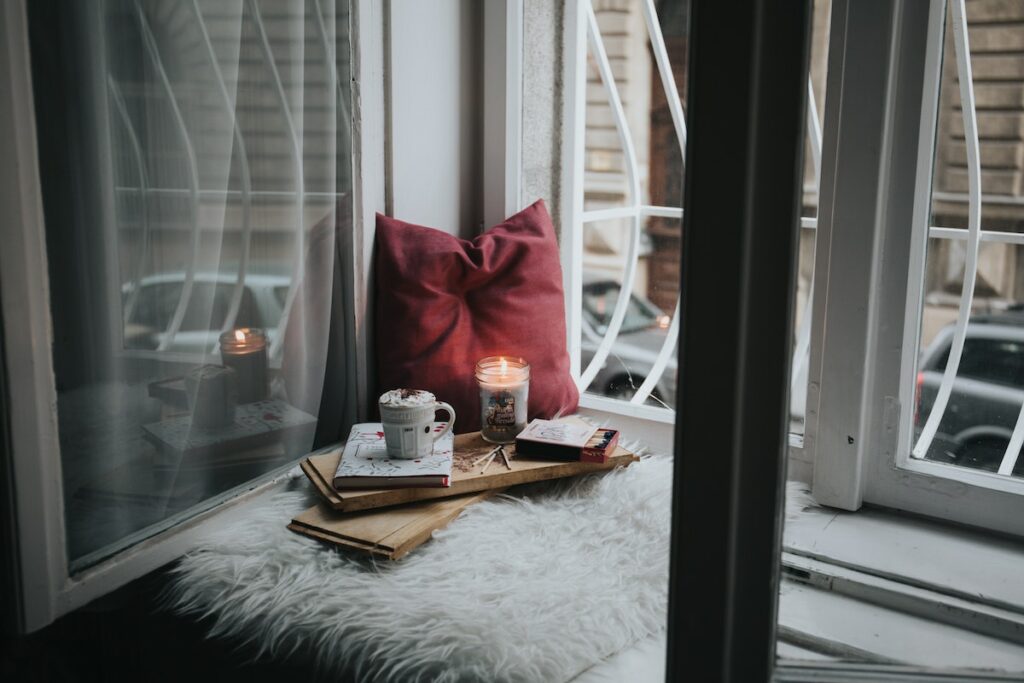 1. She-shed/she-shack
More than just a room, a she-shack or she-shed is a large designated space for the woman of the home. Half the fun of this special space is having the ability to decorate it however you'd like. Although the average cost of a she-shed is $3,634, there are many ways to get the feel of a personalized intimate space without spending so much. 
The first step is determining what area of your home you'll be transforming into your she-shed. Of course, the obvious choice is converting a shed or garage, but you can also utilize basement space or an attic. Once you've locked in the space, step two is determining your design theme/scheme. 
Would you like a modern aesthetic, something minimalistic, or maybe a more intricate curated design scheme? The possibilities are endless. Perhaps the best part of a she-shed is being able to exercise your creative freedoms in a space that's just for you. 
2. Pop-up pantry
If there's an empty wall in your kitchen, you have space for a pop-up pantry. You could simply add peel-and-stick wallpaper and shelving to transform an ordinary corner into a cute and functional open pantry. 
This is an interesting space because it'll be utilized by the entire household. The ability to add flow and structure to your kitchen can be therapeutic. Think perfectly filled, labeled spice jars. I think we can all agree there's something special about the aesthetic of a pristine, well-stocked pantry.
3. Reading nook
Privacy is one thing many of us are working to regain after being in lockdown with our families. A possible solution for adding a private space within your home could be the creation of a secluded reading nook.
This nook could be created underneath a staircase or simply in a closet. You can add a rocking chair and an electric fireplace if space allows or simply nice quilted blankets and mood lighting. 
4. Vanity
I know I'm not the only one who's willing to try any TikTok makeup hack once. Nothing's better than having a special area to organize all your makeup, hair, nails, and skincare products.
A vanity could be added to a bathroom (depending on the size of the bathroom) or added to a bedroom. Stellar lighting and drawers are the necessities of this space. 
5. Garden oasis
Think trellis, hammock, or big sitting pillows — and maybe even a water feature. You can create a serene and zen atmosphere in as little space as a condo balcony with all the right ingredients.
A screened-in porch could also work for this space. Essentially, any area that gets sunlight would be great for an oasis to aid in meditation and even an occasional yoga flow. 
6. Home office
With remote work on the rise, a home office or home office space has quickly become a necessity for many. The primary requirements are a desk and a comfortable chair.
Any area in your home that has enough room for those two items can be tactfully transformed into a functional office space to fill your needs. 
7. Craft station
Whatever your hobby, nothing's more fulfilling than taking your passion to the next level by designating a space in your home to your interest. From art to sewing to jewelry making, you can create a craft station in a space as small as a corner in your bedroom or living room. 
8. Workout room
Pelotons and Mirrors are quite popular these days. If you already have the space to dedicate a full room to your workout equipment, that's amazing. If not, you can create a smaller space with a rack or bin for your workout accessories like weights and towels.
9. Media room
You actually don't need a ton of space to make the media room concept a reality. With a projector and a couple of bean bag chairs, any blank, white wall can be transformed into a media space in your home.
10. Wine retreat
For the wine lovers and cocktail connoisseurs, why not design a space in your home where you can host guests? This space can be an entertainers' haven, with a fully stocked bar, wine rack, and wine fridge. 
When in doubt, you can always build a space around the furniture already in your home. If you have banquettes or bay windows, use those as the starting point for your breakfast nook. If you have built-in shelving, section off the room and create a library. Another frequently used trick to creating the illusion of more space is to use mirrors.
The bottom line: No matter how much space you have or what the layout of that space is, you have several options to transform these areas in your home into something both functional and fun.