The Best Multipurpose Kitchen Appliances and Tools
Cooking in a small space can be rewarding but also trying at times. Prepping and staging areas are limited. Plus, your counter probably has at least one appliance living there full-time already, like a toaster.
With space at a premium, appliances and gadgets that can multitask rule the small kitchen. But, which are the best multipurpose kitchen appliances available?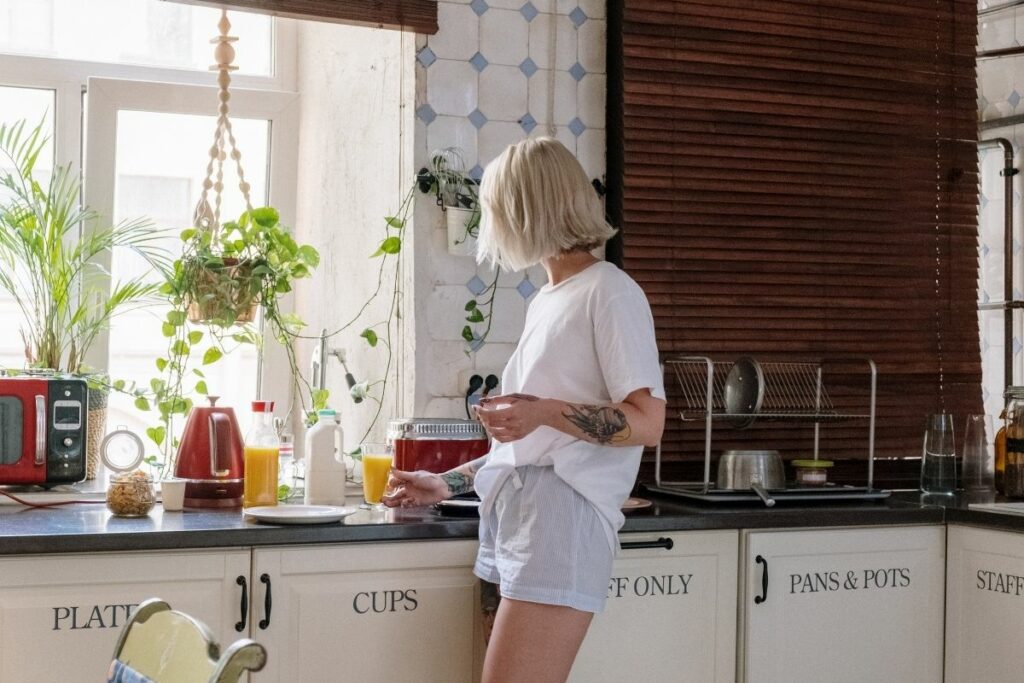 Best multipurpose kitchen appliances
Multi-cookers
Multi-cookers are the first stop in space-saving kitchen appliances. They're a slow cooker, rice cooker, pressure cooker, steamer, food warmer, and they sauté. Talk about efficiency and utility! Multicookers also save time. Rather than soaking dried beans overnight before two hours of cooking, a multi-cooker can cook dried beans in under an hour. 
Multi-function air fryers
You may be thinking to yourself "If a multi-cooker does all that, surely it must be the best space-saving appliance out there, Rich." Well, hold on to your horses and let me introduce the multi-function air fryer! MAF (as its friends call it) roasts, air fries, bakes, reheats, dehydrates, and broils. It does this all within minutes and with the footprint of a large toaster. A truly game changer device. In the time it takes to chop one carrot, an air fryer is preheated and ready to roast that carrot, along with a dinner's worth of other root veggies, to delicious perfection. Dehydrate a pint of blueberries- they're great by themselves or in homemade trail mix. 
Food processors
Food processors are great for the space conscientious cook. They can blend, grate, spiralize, and more with various attachments. Another big bonus (pun intended) of food processors is you can prepare large quantities at once while adding only a small amount of time to your work. With a large capacity processor, you can prep food for an entire dinner party.
Best space-saving kitchen tools
Meal prep with the right tools is fun (snack as you cook!) and saves buckets of time. Helpful kitchen tools and gadgets (not just appliances) make the most of your small kitchen space. Gadgets are great, not just because they can serve multiple functions but because they are also much smaller than appliances.
Box grater
Microplane's box grater is for far more than just cheese; grate potatoes for hash browns, zest lemons or oranges to add to soups or cupcakes, respectively. Perfectly slice cucumbers to dip in hummus. Shave chocolate for a French silk pie and then wash with ease in the dishwasher. A time, money, and space saving champ.
Chef's knife
A high-quality chef's knife may not, at first, strike people as particularly versatile. However, chef's knives are capable of handling the jobs of several other kitchen tools. They're great for crushing and de-skinning garlic like a garlic press would. A chef's knife can do the job of a bread knife and paring knife in most situations and carve anything from a roast to a watermelon. It's an essential, ubiquitous and handy kitchen tool. Every kitchen needs one, and there are a lot of knife skill classes available to get the most out of your tool.
Working in a small kitchen doesn't have to be untenable, but it does require extra consideration when purchasing new kitchen tools. Air fryers, food processors and multi-cookers serve different functions but do them incredibly well. Small, useful kitchen gadgets are available on a myriad of sites and in-store. There isn't just one small kitchen appliance or gadget that is best, but there are some items that are more useful than others. Having useful, adaptable countertop appliances and gadgets saves time, saves space and will take every small kitchen chef's game to the next level.