Should You Start Going to Therapy? Here's How to Know
Therapy isn't just for people who are feeling "really low" or "really anxious," even though we are often taught that. Therapy is a space to learn about yourself, get to know your thoughts better, and to start making moves towards where you want to be – in regards to relationships, work, self-esteem. Who doesn't want a place to talk out all those feelings with someone who isn't judging them?  
If you're wondering "how do I know if I need therapy?", give yourself a chance to explore those thoughts with a therapist! Generally, we can trust ourselves to know when we need extra support. If you're even debating seeking out help, it's because you're feeling something or thinking something that doesn't feel quite right. The stigma against mental health might be preventing you from making the call, but you likely know what you need. 
So, just when do you make that call?! Now! Everyone can benefit from a therapist. Knowing yourself better, working on your inner dialogue and gaining a better understanding of why you do what you do will help you grow as a person, as a partner, as a worker, as an individual. However, sometimes we might need some concrete signs to know when to go to therapy. Here's a look at what might signal you could benefit from therapy, plus advice on how to find a therapist and what to expect from your first session.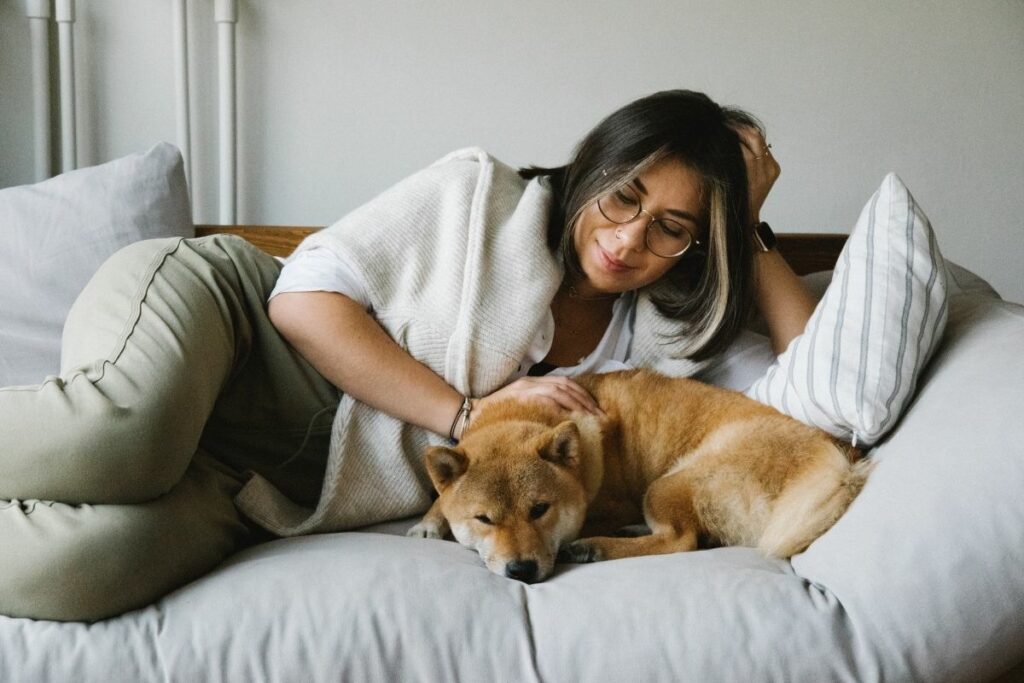 How do I know if I need therapy?
You feel stuck. This could mean you feel stuck with a big decision, or you feel stuck in your life, but feel unable to make any changes. 
You don't find pleasure or enjoyment out of things you normally do. This is also a sign of major depression.
Your confidence and self-esteem are low. A therapist can help you see yourself differently. 
You're experiencing grief. This can be grief of a loved one, a relationship, or even a job. Those are all big losses, and having support can make a difference. 
You're experiencing major life transitions. Getting married? Getting divorced? Moving? Graduating? Transitions can be scary. Having a therapist to help with the anxiety can make the transition less scary and more smooth. 
You're experiencing anxiety and stress. Yes, everyone experiences anxiety and stress. No, you don't have to go through it alone!
A loved one has suggested you try therapy. Sometimes people in our lives begin to feel worried about us. They may see a change in you that you haven't noticed or you thought you were hiding. If a friend or loved one suggests therapy it can be really hard to hear; however, it is almost always a loving suggestion, not a criticism. 
How to find a therapist
One of the best ways to find a therapist is to ask people in your network who they see. You may be surprised by how many people you know have a therapist they enjoy seeing. They can give you their name or a name of a colleague of that person. 
There are a lot of websites to look at. Here are a few popular ones: Psychology Today, Therapy for Black Girls, Hello Alma, Inclusive Therapists which specializes in BIPOC and LGBTQ therapists. 
 What to expect from your first therapy session
Going to your first therapy session can feel difficult. Generally a therapist will guide the first session, but remember you are the client and you can ask questions too. Expect that you will be vulnerable, but you don't have to push yourself beyond your comfort. Crying in the first session is very normal! Finally, trust that your therapist isn't judging you – and if you feel judged, this therapist isn't the right fit for you.  
You might want to meet with a few people before choosing which therapist to commit to (and psst, if you're confused about the various degrees people have, this is a good read.) Meeting with several therapists can be confusing, but take note of how you feel during and after each session with a potential therapist. If you meet someone you feel you connected to, go for it.
Narrowing your focus can be useful if you are seeking help with a specific concern (i.e. eating disorders, grief, or infertility). If you are looking for general therapy (hell yes!), think about who you will feel most comfortable with as a way to narrow down your search. Oftentimes, people feel most comfortable with a therapist who shares lived experiences with them (i.e. same gender identity, sexual orientation, race)
Still not sure about finding the best therapist for you? Keep it simple and commit to someone whose schedule and fees fit into your life. Therapy should help relieve stress, not add to it. 
Knowing when to seek therapy can be tricky, but there is never a better time than when you are thinking about it.  You owe it to yourself to invest in your mental health. So many people commit to going to fitness classes or working out X number of times a week, but they feel like they don't have time for therapy.  Think of therapy as the fitness your mind needs and commit to it.