Identity Affirming Therapy: Why It Matters and Where to Find It
A deeply important lesson that I have learned over this past year is that there is significant value in feeling heard and affirmed in times of strife, heartache, and pain. As a therapist, I am humbled that I am able to create space for others to be vulnerable in this sharing. There are many manners that I work to create these safe spaces with my clients such as maintaining confidentiality, building an authentic relationship, and listening to understand.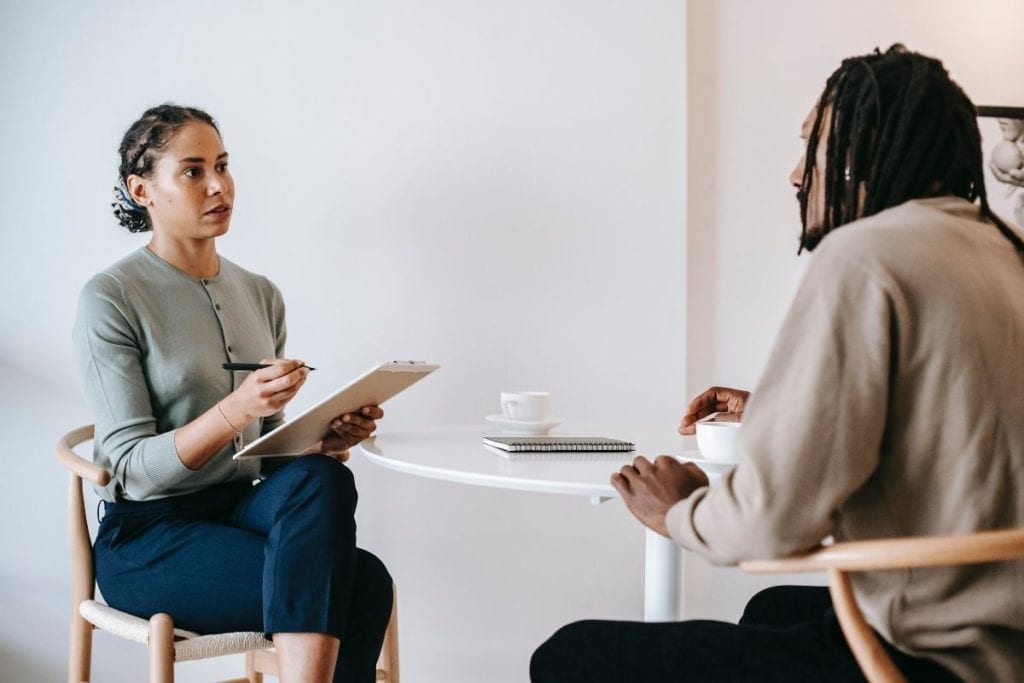 However, another important aspect of creating a safe space is recognizing that some of the potential clients that I meet may not feel fully fulfilled in the therapeutic space because my identity is not one that affirms their experience. I am someone who comes from a place of high privilege as a white cis-woman who is middle-class, heterosexual, and straight and able-bodied. Many of my colleagues in the therapy space share identities that are similar to mine. While these details of my life may not be outwardly apparent and can seem trivial, for many these details are deeply important. Here's why.
Why identity affirming therapy is important
Part of feeling seen is feeling understood. For many entering a therapeutic space, it can be challenging to feel understood if their therapist does not appear to have a lived experience that reflects theirs.
For example, if a young, Black, trans woman entered my therapy space, she may recognize my identity and feel that I am an inappropriate clinician for her because I do not have the lived experience of being Black or trans. While I can empathize with her experience and support her in the healing process, it would be unethical and wrong for me to tell her that I know how she feels.
This client may choose to continue working with me because she finds value in my skill-set, but she may choose to find a therapist whose identity is more affirming to hers, because that is what feels safe and supportive. Either choice is her authentic choice, but a current societal challenge is that the field is highly saturated with people who have highly privileged identities like mine, and lacking with people who carry identities that have been marginalized.
How to find an identity affirming therapist
As I have worked in the field, this resource gap and the need for identity affirming therapy have become more apparent. Thankfully, resources for those seeking identity affirming therapy do exist, but they can often be hard to find. Below, I have curated a list of various identity affirming therapy resources to utilize if this is something you find yourself having a need for:
BIPOC Resources:
LGBTQIA+ Resources
Pride Counseling was founded by those in the community who recognized that mental health issues occur at a disproportionately high rate to those who identify as LGBTQIA+. Pride counseling provides online counseling that is discrete, affordable, and convenient.
The National Queer and Trans Therapists of Color Network was founded by Erica Woodland, a licensed clinical social worker, when he recognized a need to develop skills and mental health related resources for those who are queer and trans people of color. This network currently serves as a social justice organization that aspires to transform mental health resources for queer and trans people of color.
Financially Affordable Resources
Open Path Collective is a resource founded under the acknowledgement that therapeutic resources are needed regardless of ability to pay. The open path collective welcomes all identities and charges $30 to $60 for in office and online individual sessions and $30 to $80 for in office and online couples and family sessions.
Therapy Den is an online community of mental health professionals who believe in making the process of finding an appropriate therapist easy. This organization provides filters for finding a therapist who meets your needs based on your identity and ability to pay.
While the list above is certainly not all-encompassing of resources for identity-affirming therapists, it is a place to begin. That said, growth and healing are connection oriented. If you find a resource or have a resource that has supported your ability to find an identity affirming mental health service, I encourage you to share that with those around you.
Additionally, when appropriate, particularly for those of you who may have a more highly privileged identity, challenge the spaces you are in to be more affirming for those identities that do not benefit or gain from privilege. Through collective action, we may all find fuller emotional healing.