It's Time to Spring Clean Your Kitchen
Wake up, put on the gym clothes you laid out the night before, grab the breakfast you meal prepped on Sunday, get to your class that you scheduled last week. Come back, get ready for work, grab your lunch that you also meal prepped on Sunday, leave your apartment for the rest of the day and start to enjoy meal #2 on the go. You've got the art of scheduled workouts and meal prepping down to a science because you know that abs are made in the gym, but revealed in the kitchen. So, literally and figuratively, shouldn't we love our kitchens down to our very cores?
How much TLC do you give the place that is imperative to meeting your goals? Most people I know wipe the counters, stove top and floor regularly. When you think about it, that is less than half of the kitchen space you use regularly. It is also very important that you keep up with cleaning your fridge, freezer, spice rack and pantry. Read on to learn how to spring clean your kitchen and why.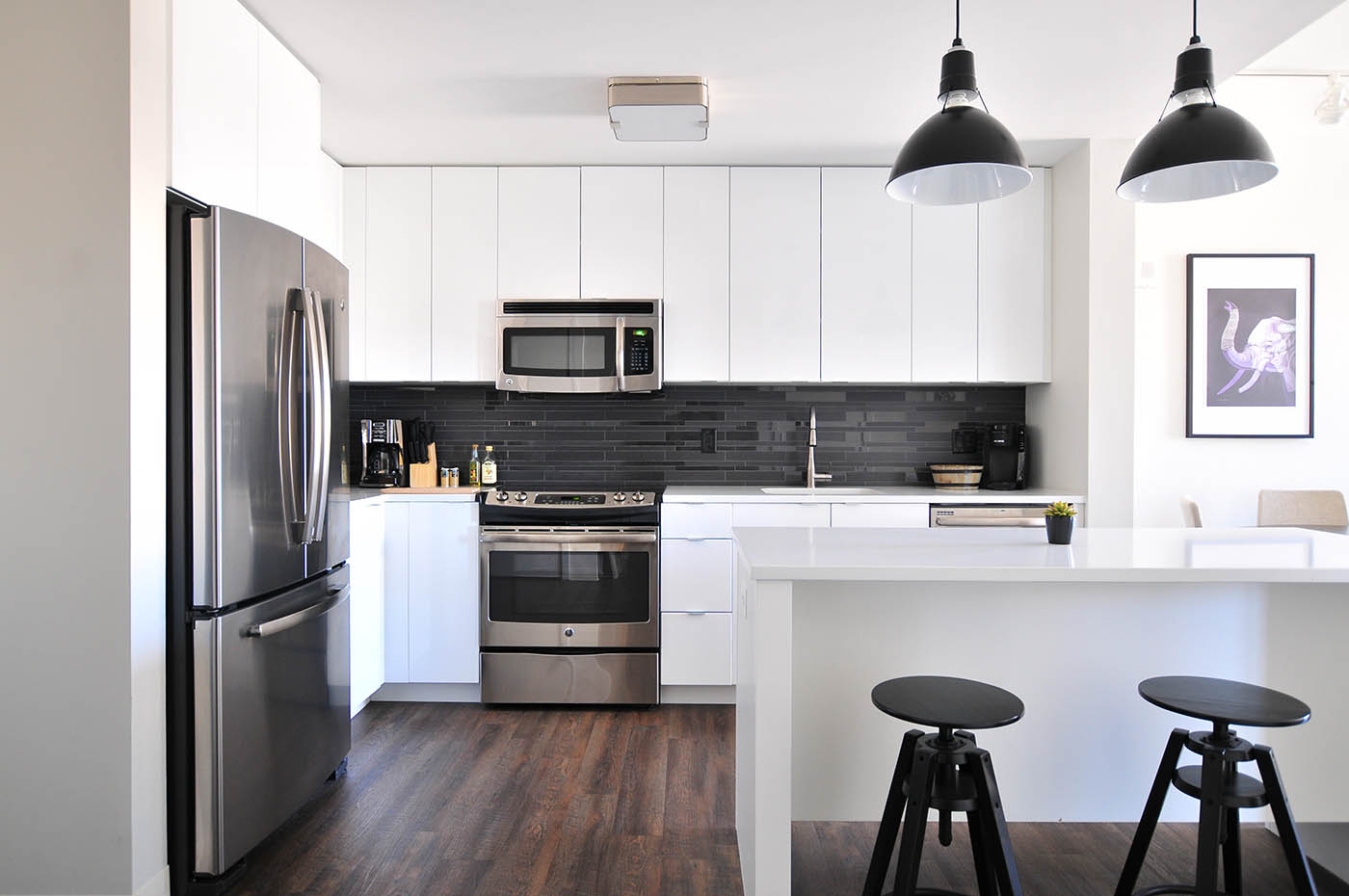 Refrigerator
You put in a few hours of work meal prepping each week. Don't you want to know that your food will stay fresh all week? The best way to keep your food staying as fresh as possible is to clean your fridge regularly. Today describes a routine that you can keep going all year round.
Weekly: Wipe up spills and residue, check fruit and veggie drawers for spoiled produce that can be discarded and wipe down the door handle.
Monthly: Clean out the entire inside of the refrigerator. Do it one shelf at a time, throwing away old/spoiled things as you go. This includes condiments that you don't even remember being there. Today recommends using a solution of 1 quart cool water and 2 tablespoons baking soda on the shelves. Next, proceed to the wash the drawers using lukewarm water and mild detergent. Then, move on to the door shelves with the baking soda and water solution, making sure to throw away any mystery condiments that you might be inclined to replacing. Finally, end with the door, edges, and handle of the refrigerator with your mild detergent solution. If you have a water dispenser, you should clean this monthly as well as it can be a breeding ground for yeast and mold.
Freezer
Your freezer will probably have a lot less spills and mess, but it is still important to wipe off any food that may be stuck to the shelves or the walls. The most important thing to clean in your freezer is the ice dispenser. The ice dispenser can also be breeding grounds for yeast and mold.
Luckily, cleaning it is simple, Turn off the ice-maker, remove the bin and discard the ice. Then, wash the bin using lukewarm water and a mild dish detergent. Rinse well, and be sure to dry the bin completely before returning it to the freezer.
Pantry
Any half-open packages of cereal, pasta, rice, nuts, trail mix, etc. that have been there for as long as you can remember can definitely find a place in your garbage can. If you are overloaded with never opened boxed and canned goods, consider donating them to your local food pantry. Once the old stuff is discarded, check for any spills or drippings. Real Simple recommends placing a paper towel soaked in hot water on spills or drippings that are really hardened onto the surface. Let the hot water soak into the spill or dripping, then use a spatula to gently scrape it off. Your last step is to take everything off the shelves and wipe them down with a solution of your choice. Be sure to completely dry each shelf before replacing your items.
Spice Rack
According to Sarah Baker, a holistic wellness coach in Chicago, there is a good chance a lot of your dried spices are no longer at their prime. Spices should be replaced every six to twelve months. Of course, spices that have been kept beyond this period of time won't hurt you, but they will hurt your cooking. For this reason, but sure to replace your dried spices at least every six months and avoid buying the "super size" unless you are sure you will use it all. Cooking oils also need to be checked. If they are spoiled, they will have an obvious rancid smell.
If you are in a spring-cleaning mood but find that all of your excess food isn't quite spoiled yet, Huffington Post has a lot of great "clean-out-your-pantry-recipes."
Updated March 2022.