6 Eco-Friendly Sex Toys to Spice Up Your Sex Life
Nothing kills the mood quite like thinking about climate change.
That's why many brands in the sexual wellness space are thinking more intently about their manufacturing processes and what their sex toys, lubricants, and other sex-enhancing products are made out of. (Bye, bye, plastic sex toys that can't be recycled and lubes made with bad-for-the-earth chemicals.)
"We are seeing a huge shift with consumers looking for cleaner formulas for their lubes and more eco-friendly non-toxic toys," says Brittany Lo, professional makeup artist and founder of Beia, who's expanding into this category later this year. "For the last decade, consumers have been caring more about the ingredients in formulas and the packaging to be more sustainable and eco-friendly for skincare. This is now being extended into body care and sexual wellness."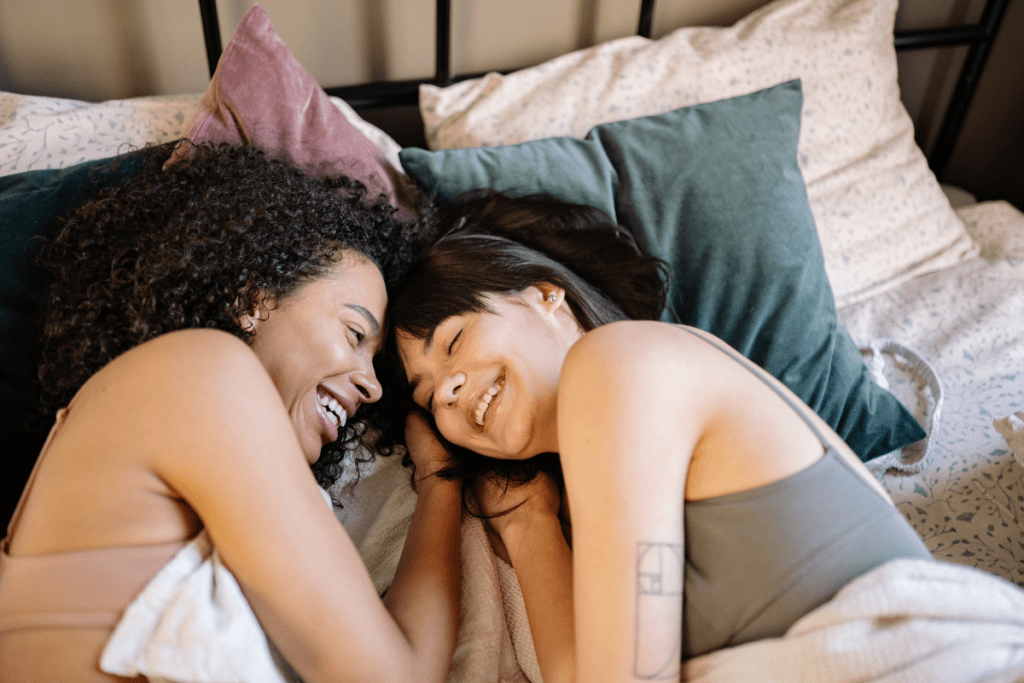 What to look for in eco-friendly sex toys
So what should you look for in a sex toy specifically if you want to choose one that won't go straight to a landfill when you're ready to toss it? Isabelle Uren, certified sexpert, writer, and website manager for bedbible.com, shares these tips for shopping for sustainable sex toys:
Do your research first to minimize buying something you won't actually use. "Read reviews, double-check measurements, or go into a store to see it in person," suggests Uren.
Choose rechargeable sex toys rather than battery-powered ones. "If you do have battery-powered sex toys, get some rechargeable batteries," says Uren.
Look for sex toys made from eco-friendly materials. "Opt for materials that have a lower environmental impact such as glass, stainless steel, or wood," advises Uren. "These materials are long-lasting, body-safe, and come in some really beautiful designs. On the flip side, avoid porous soft plastics and anything with phthalates in them. "Not only are they bad for your health, but they are also bad for the environment," says Uren.
Think quality over quantity. "Treat yourself to a few high-quality sex toys that are made to last," recommends Uren. "You get to enjoy quality sex toys and do the environment a favor at the same time."
Consider the packaging. "Think about how you'll dispose of your sex toys, packaging, and accessories when you can no longer use them," says Uren. "Try to recycle as much as you can. Always make sure to dispose of electrical items in the correct way."
Be wary of greenwashing. "Some companies will market their products as green or eco without actually living up to their promises," notes Uren.
The best eco-friendly sex toys
Whether you want to use a sex toy with a partner or for self-pleasure, we've got you covered with the best eco-friendly sex toys on the market right now.
Gaia – Eco-Rechargeable Bullet ($19.95, shop.blushlove.com): A favorite of Uren's, this affordable vibrator is made from biodegradable, plant-based bioplastic and free of phthalates and latex. It has a whopping 10 vibrating functions, is rechargeable via USB cord, and is pocket-sized so you can take it anywhere.
Womanizer Premium Eco ($199, womanizer.com): This eco-friendly sex toy is made from a bio-based, biodegradable material and is fully recyclable. With 12 intensity levels, you can play around to find what feels best for you. The air technology stimulates your clitoris without direct contact for a uniquely enjoyable experience. The organic storage pouch adds an extra sustainable touch.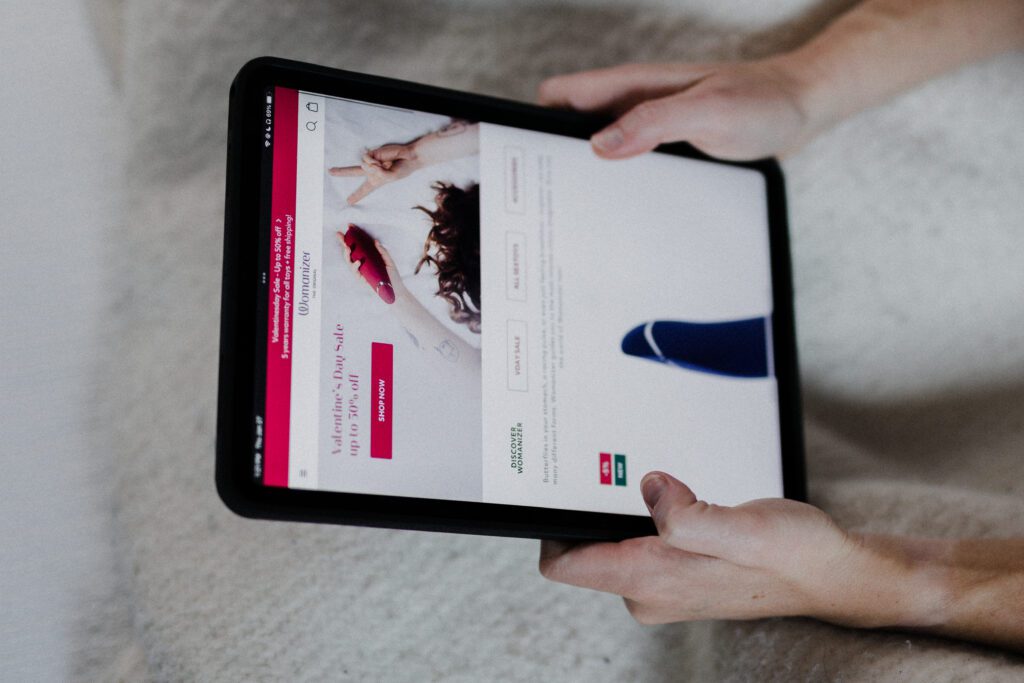 Glas 8" Ribbed G-Spot Glass Dildo ($34, glastoy.com): "Glas has a fantastic range of beautifully designed glass dildos and butt plugs," says Uren. This dual-ended sex toy made from hypoallergenic, body-safe glass can be used to stimulate the G-spot or P-spot (a.k.a the prostate or male G-spot). You can even cool or heat this sex toy before use to really enhance your pleasure.
The Natural Love Company Saro Classic Rampant Rabbit Vibrating Dildo ($89.95, thenaturallovecompany.com): There's a reason why the rabbit vibrator remains so popular. Thanks to its ability to stimulate your clitoris and G-spot, it really does work to produce euphoric results. This eco-friendly take on the classic rabbit is rechargeable (no batteries!) and comes in recyclable, plastic-free packaging. Plus, for every purchase made, The Natural Love Company plants a tree to fight deforestation. They've also partnered with The Ocean Foundation to restore ocean seagrass and offset the carbon footprint associated with deliveries.
nJoy Toys Pure Wand ($120, njoytoys.com): "nJoy Toys produce high-quality, stainless steel sex toys that I'm pretty sure could withstand an apocalypse," says Uren. She's particularly a fan of this G- and P-spot stimulator, thanks to its "versatility, sleek design, and intense stimulation."
Chakrubs The Heart – Original ($160, ssense.com): This just might be the prettiest sex toy we've ever seen. It's made from pure rose quartz (the stone of unconditional love) ethically sourced from Brazil. It has a completely smooth surface that warms to your body temperature upon use. You'll feel good whether you use it for an internal or external massage.