Here's how we celebrated Jessica Ocampo, winner from the Michelob ULTRA Celebrations We Missed
[The post was created in partnership with Michelob ULTRA as a part of the Celebrations We Missed program. As always, we only post about the brands we truly love.]
We launched The Celebrations We Missed with Michelob ULTRA in January of 2021 to help make up for a phenomenon we thought would be contained to 2020 – postponed big moments and celebrations. While life is coming back in a lot of ways, in many others, we're still not back to the "normal" we remember.
And as we worked to celebrate one very special human, Jessica Ocampo, we wanted to ensure she felt as celebrated as possible.
She had a big 2020, but without the fanfare she deserved. After being the first in her family to graduate from high school, college, and law school, she passed the Illinois bar exam. With that feat behind her, she assumed the position of Assistant Attorney General with the Illinois Attorney General's Office and was appointed to Young Lawyers Division Board Director of the Hispanic Lawyers Association of Illinois. And to top it all off, her boyfriend proposed.
That left us with a big task – how do we create one make-up celebration for someone who had so much to throw confetti in the air about?
We thought about a party, we thought about hosting a "graduation," but where we landed was on celebrating Jessica's Chicago-based support system, her fiancé Matt.
In celebration of their neighborhood, their relationship and their very good dog, we worked with aSweatLife's longtime photographer to capture a long-overdue engagement photo shoot. They selected a bridge, a park and a neighborhood that makes them happy, and we brought the shutterbug with the support of Michelob ULTRA.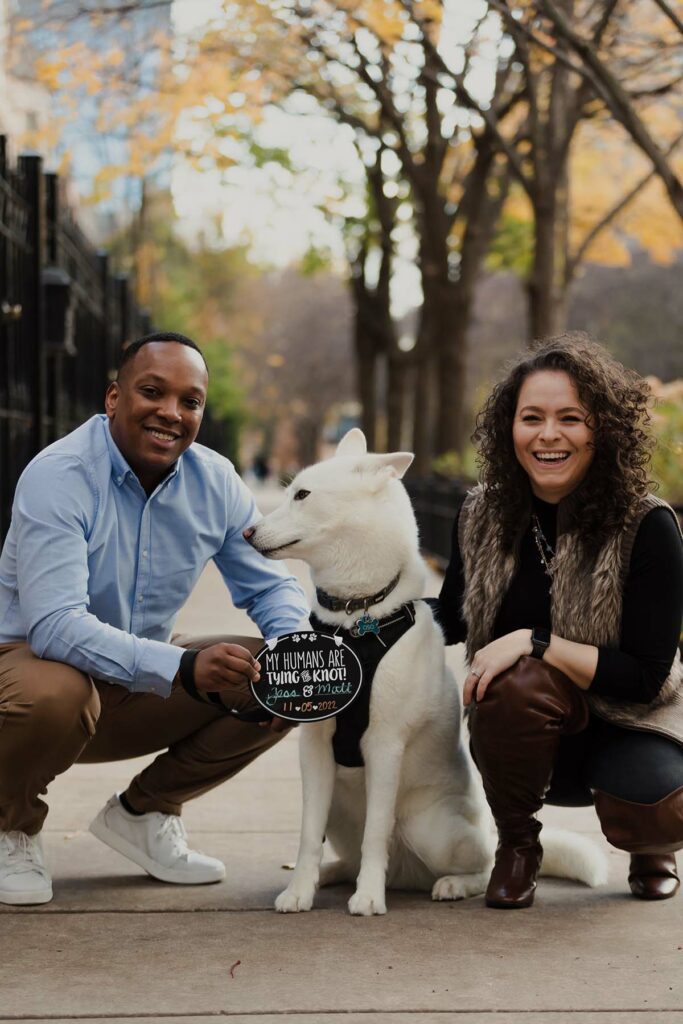 We teared up over how palpable the love and support is between these two.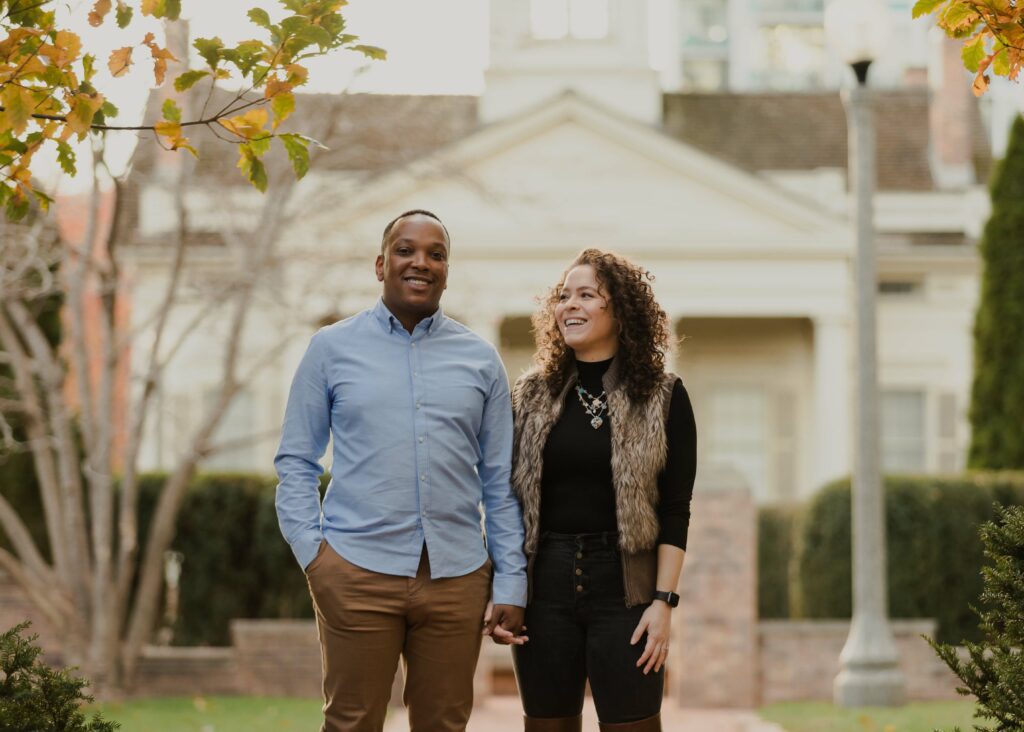 And to leave this post with anything besides Jessica's own words from her application would be a shame: "We all deserve to celebrate our accomplishments. To all those who survived 2020, that was an accomplishment. We celebrate them. Should I be announced a winner, this win is for them, for our community."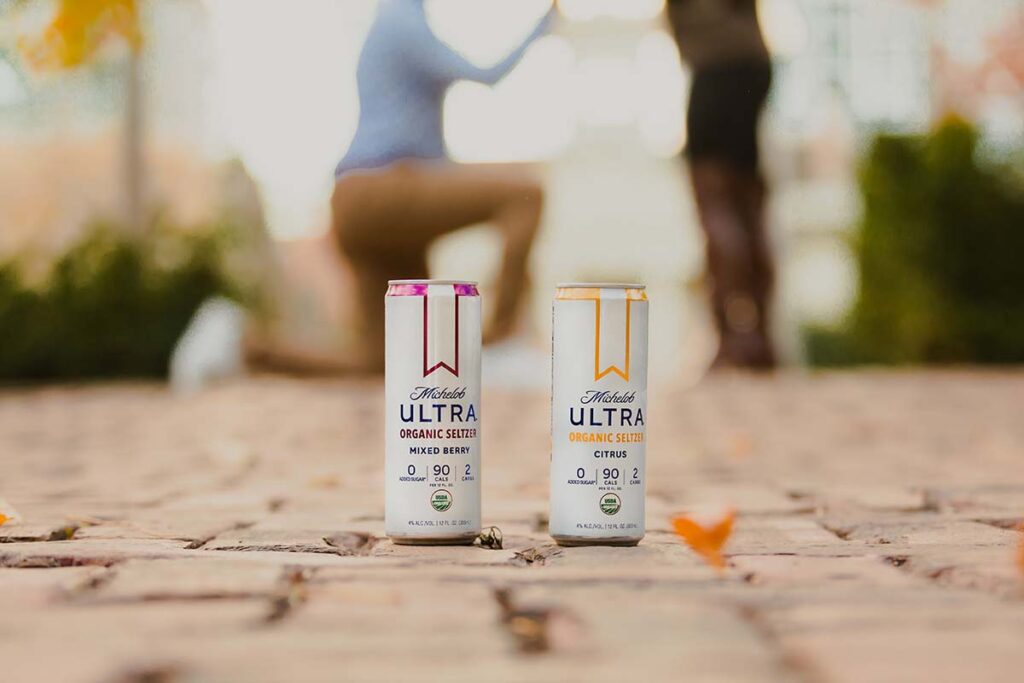 Cheers to you, Jessica, from us and our friends at Michelob ULTRA.

Want to enter before the year is over? Enter for a chance to win here.