How to Shop More Responsibly on Black Friday
Think about it: in schools and while growing up, how were you taught about Thanksgiving?
For me and many of my peers, the holiday was introduced to us in elementary school classrooms with cartoons of white pilgrims offering food and gathering around big feasts with Native Americans drawn in stereotypical and racist tropes — usually with a headdress…
A lot of our history classes left out the brutal genocide of Indigenous Peoples and the violent crimes that these pilgrims committed through the colonization of America. And now, we celebrate thanksgiving with food — a very distant connection to the limited history most of us understand.
This Thanksgiving, we need to decolonize our understanding and perception of the holiday and seek to uplift Indigenous voices. At the same time, it's important to contextualize Thanksgiving as it relates to consumption-heavy "holidays" like Black Friday and Cyber Monday. Here's a look at the less festive, more oppressive side of these consumer holidays—plus, what actions you can take to help this holiday season.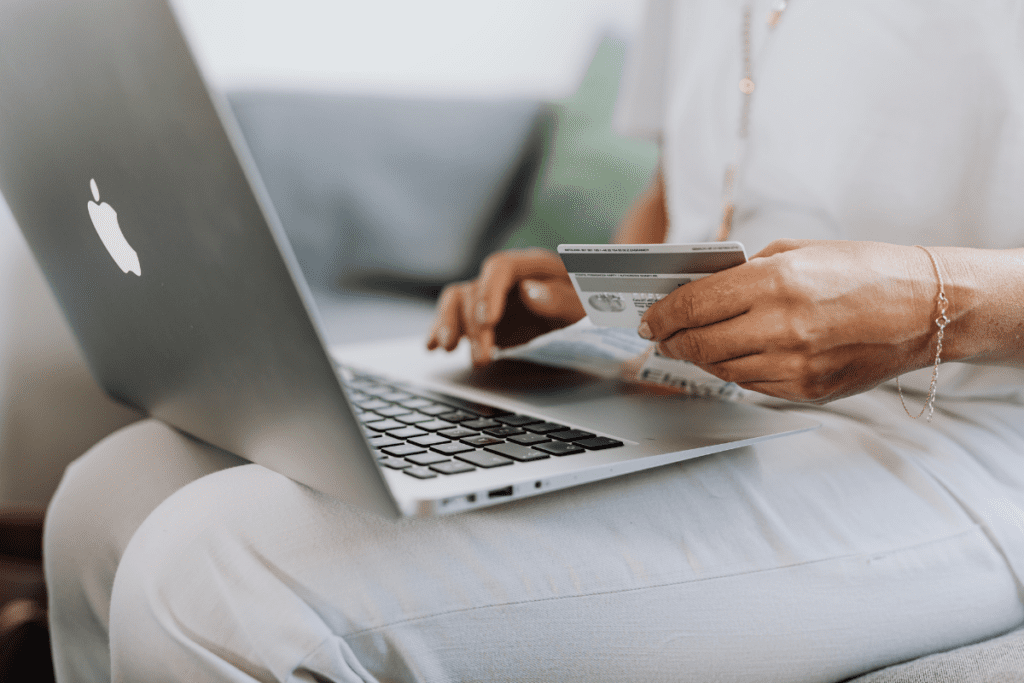 Why are Black Friday/Cyber Monday controversial?
There's no doubt that Black Friday and Cyber Monday are two of the biggest retail events of each year. Their provocative ads and notorious deals have turned mass consumerism into a burgeoning tradition. However, most people do not realize the human and environmental costs that come with these two discount "holidays."
According to the National Retail Federation, a record 189.6 million U.S. consumers shopped from Thanksgiving Day through Cyber Monday this year, an increase of 14 percent over last year's 165.8 million. The average consumer spent $361 during the 5-day shopping spree. This year, UPS expects to ship more than 32 million goods per day between Thanksgiving and Christmas.
The human cost of Black Friday
Furthermore, retail events such as Black Friday further perpetuate the exploitation of sweatshop workers. Millions of sweatshop workers toil under cruel management and hazardous working conditions to produce these cheap products. Workers are paid as low as 2 to 3 cents per clothing item. Furthermore, in developing countries, an estimated 168 million children ages 5 to 14 are forced to work in the poor conditions within sweatshops, as most apparel factories have unguarded machinery, exposed electrical wiring, very little ventilation, no temperature control, insufficient lighting, and unsanitary bathrooms.
Environmental costs
America's overconsumption culture has exacerbated our current environmental crisis. Today, there are more microplastics in our oceans than there are stars in the galaxy. Mainstream toys and packaging made of unrecyclable plastic worsen our global pollution problem and overwhelm the environment. 
Fast fashion causes shoppers to continually refresh their wardrobe by tossing old clothing items, adding heaps of textile waste in our landfills. Around 85% of all textiles thrown away in the US – roughly 13 million tons in 2017 – are either dumped into landfill or burned. In addition, the average American has been estimated to throw away around 37kg of clothes every year.
Additionally, smartphones, TVs, and laptops purchased during Black Friday filter into the fastest growing waste stream on the planet: electronic waste, or e-waste. The Columbia Earth Institute found that only 20% of e-waste is properly recycled and the rest are thrown into landfills — the potential to leak toxic materials like lead and mercury into the air, water, and soil, posing a significant health risk. According to National Geographic, "One 2013 study found that children face a disproportionate risk of developing neurological and cognitive disorders if exposed to the chemicals found in e-waste."
Try changing these habits to make an impact
With all of this in mind, what actions can you take to help this holiday season?
Buy used products or those made from "upcycled" (recycled) content, which helps decrease the resource inputs.
Gift time or experiences to your loved ones as alternatives to physical items.
Utilize reusable bags while shopping. Wrap gifts in cloth bags or recycled paper.
Support Giving Tuesday (the Tuesday after Thanksgiving) — a global movement across more than 150 countries that encourages charitable donations and community action.
Watch the documentary The True Cost (available on YouTube) for a more in-depth explanation of the detrimental effects of exploitation and consumerism within the fashion industry.
Take the redistribution pledge through Reclaim Black Friday – a campaign designed to redistribute a percentage of total sales from Black Friday weekend to Black and Indigenous led environmental organizations.