Why Easy, Gluten-free Friday Pizza is My Love Language
[Disclosure:
This post was created in partnership with Chomps. As always, we only write about the things we actually use and enjoy and, Justin if you're reading this, I still made you the pizza because I love you.]
I haven't been on a road trip in a while, but (at the time of writing this), the team and I are hitting the interstate for some adventure. My husband was not invited. As he stares at a pile of car snacks that he is not welcome to eat, only now has it occurred to me that there was next to nothing for him in the house to eat.
And so, I stole some of the Chomps from our pile of snacks and leftovers from the fridge to create the perfect Friday "see you in a week I still love, you'll be fine without me" meal. Food is my love language.
And the feeling of happiness that your favorite meal brings you is an incredible evolutionary reward that's grown with us as humans. The same dopamine receptors that fire when we see someone we love also signal warm-fuzzies when we see our favorite food, John Allen of the Brain and Creativity Institute at the University of Southern California was quoted as saying by NPR.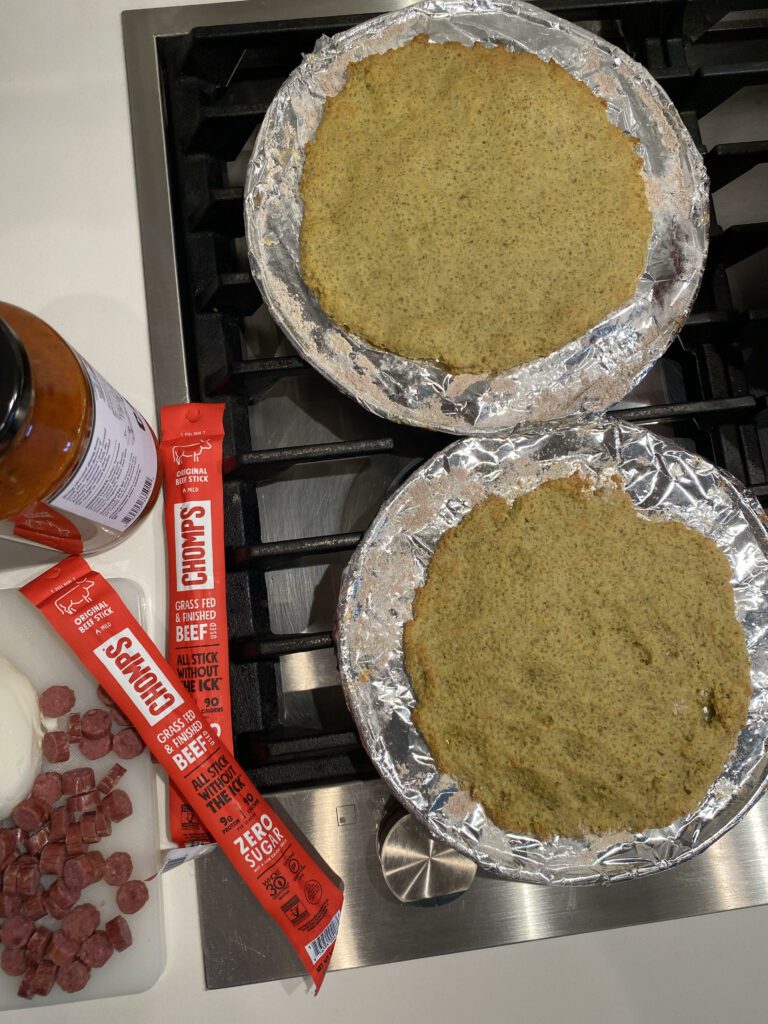 This pizza is so easy – the toppings can be as simple or as complicated as you want. My preferred crust is adapted from Run Fast, Cook Fast, Eat Slow (Quinoa Pizza Crust, pg. 130) and uses cold cooked quinoa (which I happen to have in the fridge). But honestly, any premade crust or ready-to-cook dough will work.
My adaption of the ingredients is as follows:
1 cup cold quinoa
½ cup of your preferred gluten-free flour
2 eggs
1 tsp dried oregon
1 tsp baking powder
½ tsp sea salt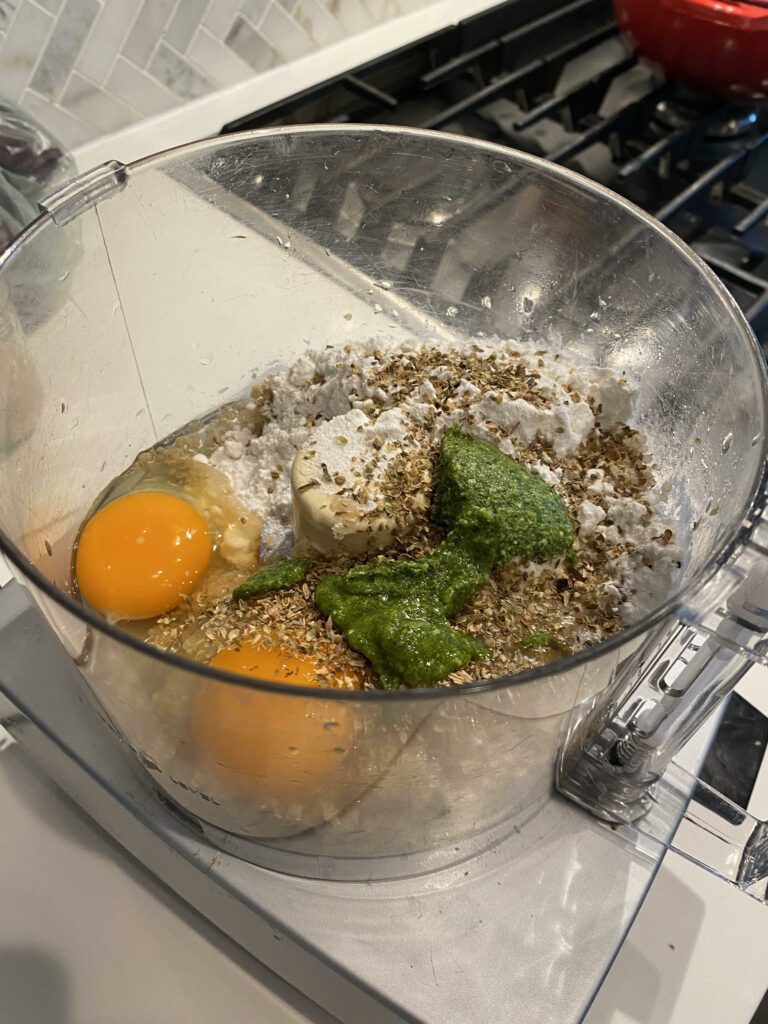 Directions
Preheat oven to 400 degrees F
In a food processor combine the ingredients – blend until it's a ball of dough – if it doesn't form a ball, add more quinoa.
Scoop into 2 thin 8-10 inch pizza crusts on pizza pans
Bake for 25-30 min, until golden brown
Top and cook for 15 more minutes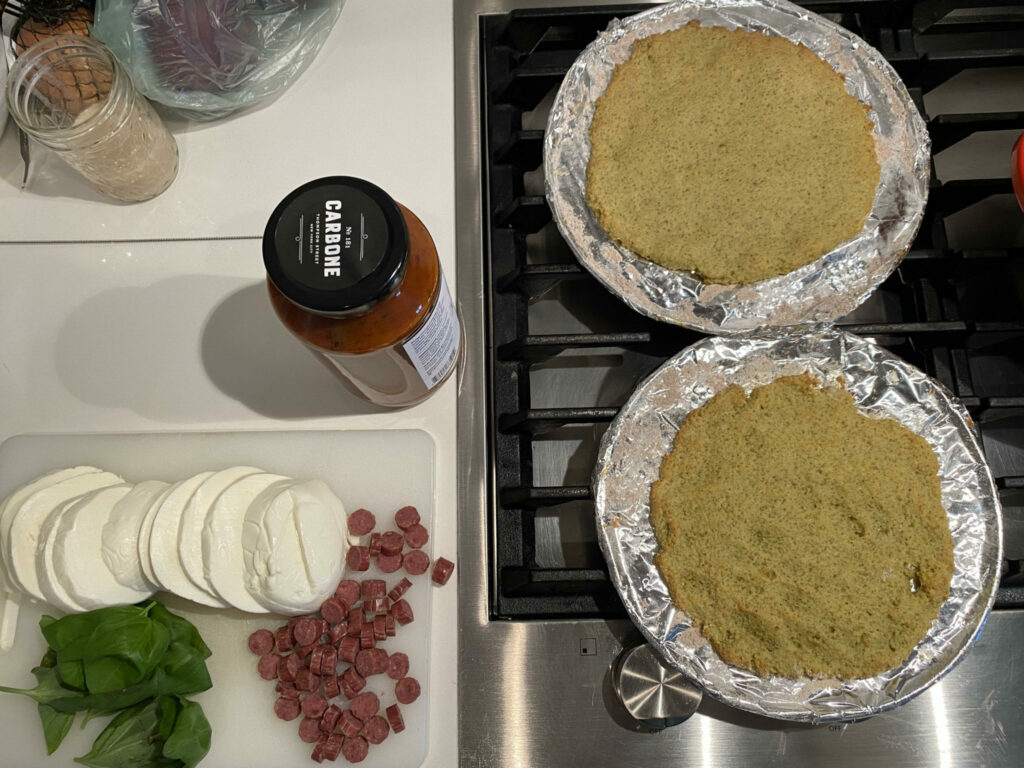 My toppings (thanks to leftovers from pasta night and car snacks):
Pasta sauce and a dollop of pesto
Fresh mozzarella cheese (I put in a quick foxtrot order for this, if I'm being honest)
Basil
1 chomps per pizza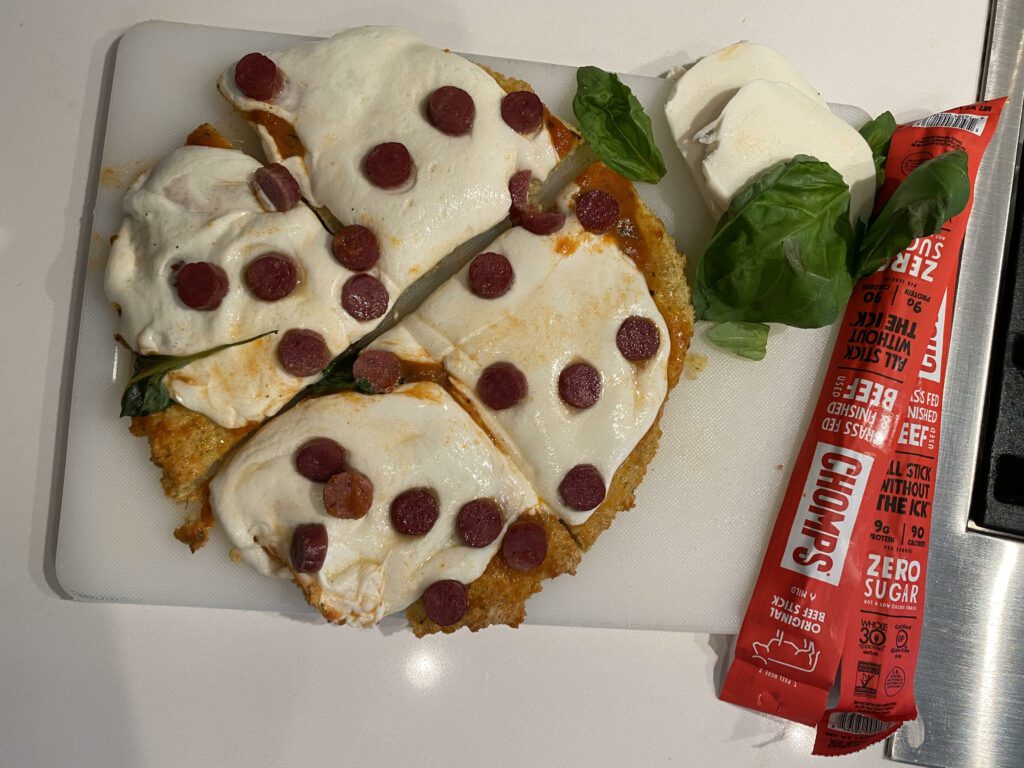 But the fact of the matter is that I could have thrown a handful of chomps into scrambled eggs and it still would have been a plate full of love. But the ways one can use Chomps to show your love really run the gauntlet from Chomps meatballs to Chomps Quiche. Want to grab your own Chomps and cook along with us? Shop Chomps for 20% off with code SWEATLIFE.