How Shandi Nichols' Recovery From Sexual Assault fueled The Boss Gloss Purpose
Content Warning: this post and the associated podcast audio mention the concept of sexual violence and human trafficking. You'll also hear themes of substance abuse in the episode. If you or anyone you know were impacted by any of these things, there are resources for you below, but we understand if you want to skip this episode.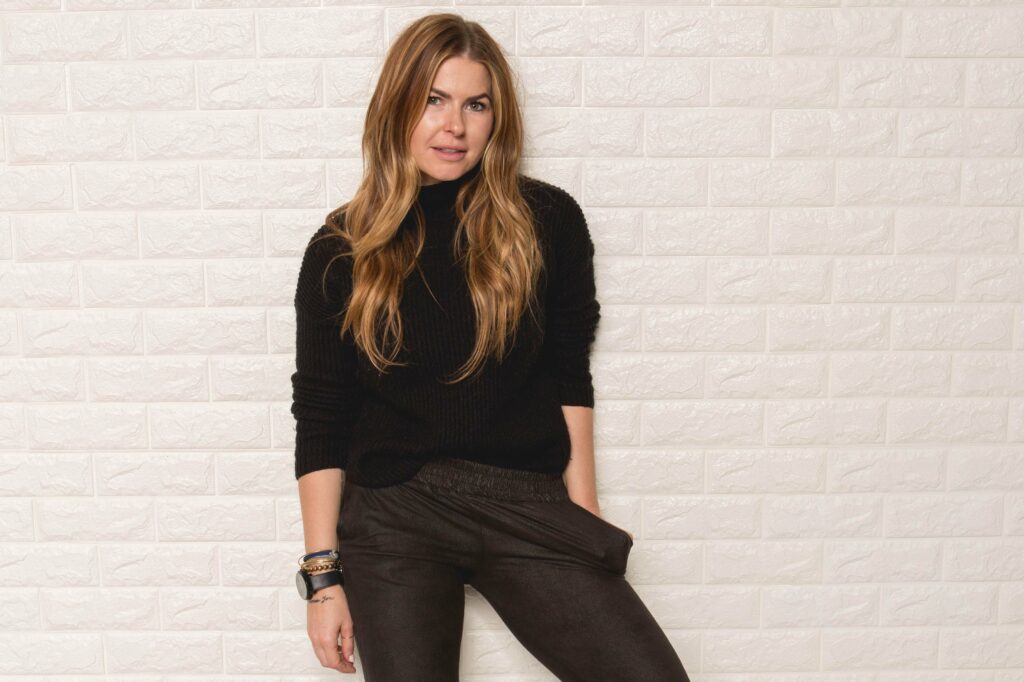 If you were at #SweatworkingWeek with us in Chicago, Shandi Nichols was there, gigantic smile across her face at her Boss Gloss table. If you had a chance to speak to her about the business, you may have caught a glimpse of the purpose that's driving it.
At the early stages of building Boss Gloss, a scalp and hair-thickening treatment that's "kitchen sink product for your hair that does everything" she knew she wanted to work with and hire survivors of human trafficking. But the more she talked to these survivors, the more she realized her own healing journey of surviving sexual assault was still very much in-progress.
We spend a lot of this episode talking about that – healing from trauma – because once you start that process, it's kind of hard to believe you ever lived any other way.
And going into the interview, neither Shandi nor I realized how similar our stories were. I'm also a survivor of sexual assault, which I only started talking about this year – and our timelines for finally getting help are almost identical. Dark night of the soul, reach out for help from rock bottom, and start therapy during the pandemic. The treatment we both sought: EMDR, which stands for Eye Movement Desensitization and Reprocessing.
So for both of us, you'll hear a sense of "I never thought I'd feel this good again" throughout the interview. And that's because when you've lived with a trauma, and believed all of the lies you start to tell yourself, it's easy to believe that the rest of your existence is going to feel that way – prickly – unless you've done something to numb yourself or create distance between you and the rest of the world.
And for Shandi, part of her healing journey was eliminating the tendency to numb the pain – she chose to get sober, which she also talks about.
But the interesting thing about this episode is how for Shandi, the most important goal was healing. She put everything else on hold to do that – even her brand new business, Boss Gloss. And now that she's through the hardest part of her recovery journey, she's ready to take on the world with a product that's not only made of incredible ingredients, but also makes the world better by aligning with her purpose to help women live full lives after the trauma of human trafficking.
Resources:
If you love this episode as much as we do, subscribe to the #WeGotGoals podcast wherever you like to listen to podcasts, including on Apple and Spotify (and leave us a rating while you're at it, please).