Stop Comparing Yourself to Your Pre-Pandemic Body—Here's How
When it comes to facing my own trauma and body dysphoria, my tendency has been one of avoidance over the last few years. When I feel that self-loathing that's sometimes so bad it makes me nauseous, I'd escape that darker headspace by going on a walk or physically moving and distracting myself. A little over a year ago though, the world pushed us into a position where we couldn't avoid such discomfort anymore. We had to face ourselves, alone, without much opportunity for distraction in the ways we were used to. For so many people whose distractions involved working, being outside, or socializing, those coping mechanisms or options for distraction came to a halt.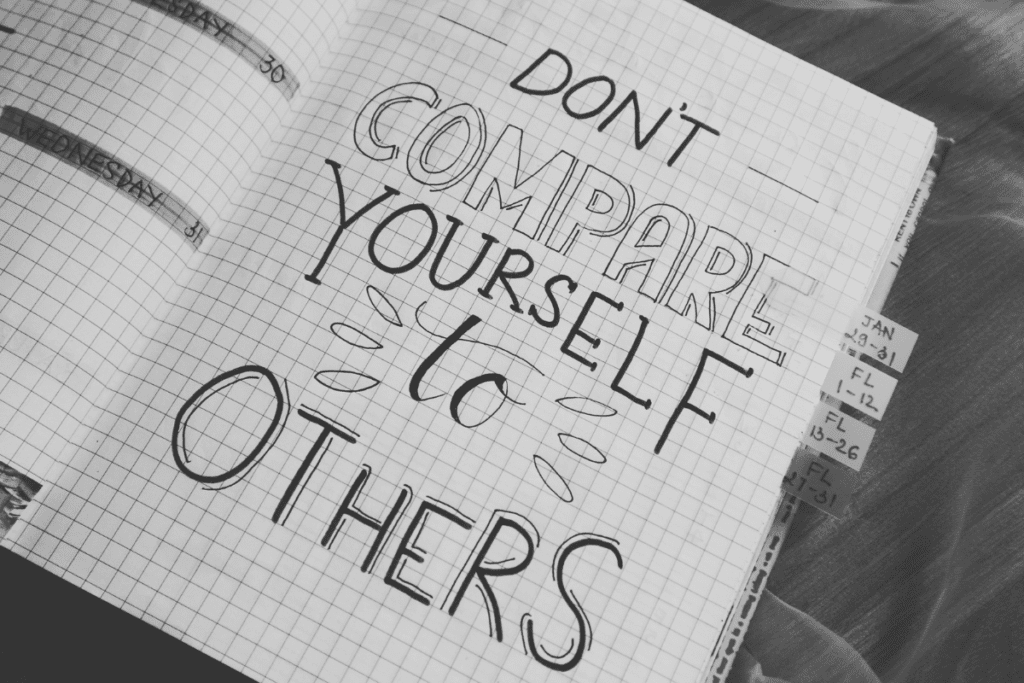 As Zoom meetings have taken over how we interact in the world, there has been a direct correlation to the rise in plastic surgeries for women especially. And with #hotgirlsummer here in full force and people hungry to go out and party, there is the pending anxiety about how our bodies now look after a year in quarantine.
Over the pandemic there has been more convo on social media for this "body positivity movement," and it's inspiring to see people encouraging others to have more positive feelings about their bodies. At the same time, it's important to take note of some leaders who are pushing back against the use of the words "body positive" and instead moving towards a narrative of body neutrality and celebrating all bodies.
According to a Very Well Mind article, body neutrality means "taking a neutral perspective towards your body, meaning that you do not have to cultivate a love for your body or feel that you have to love your body every day. You may not always love your body, but you may still live happily and appreciate everything your body can do." I'm starting to lean more into this new ideology of body neutrality and just appreciating my body as it is.
Below are three tips that I've used to embrace and appreciate my body—without comparing it to my pre-pandemic self:
1. Words of AFFIRMATION can be your best friend!
One of my top love languages is words of affirmation — but it's important that you not only receive this type of affirmation from others but also practice it with your own self-love routine! This can be a simple pause of appreciation when you look into the mirror, or even saying aloud "Wow, my body is so strong and beautiful!" Words of affirmation can come in many shapes and forms. Normalize practicing these thoughts in your daily lives!
2. GOAL-SETTING is integral for your post-pandemic self
It's important to set goals in terms of abilities and processes, rather than working towards an aesthetic outcome. For example, maybe your goal is to drink more water to nourish your body. Or perhaps, your goal is to build up enough endurance to run a marathon. Setting these types of goals is more body neutral and better for your long term wellbeing than reaching an ideal weight or specific body measurements.
But, no matter how seemingly little or big your goals are, they are certainly attainable. Time and time again, my body has surprised me with its resilience and strength. Setting concrete goals (and eventually meeting them!) will help you grow endlessly and appreciate your amazing body.
3. Practice GRATITUDE for how your body has taken care of you
I got COVID last month, even though I was vaccinated. Every time I feel dysphoria, I remind myself that my body just helped me survive a deadly virus… during a global pandemic! I've felt so proud of my body in the last month because I am alive and healthy, and that is something to be celebrated.
We're often not mindful of how incredible our bodies are. Every day, try to set aside a few minutes to reflect on all your body has done for you. In addition, practicing gratitude is beneficial in numerous ways and has been scientifically proven to uplift one's mood! 
We should always be understanding about our bodies and how they are constantly changing. But especially now, we should also be appreciative of how our bodies have adapted to save us from the deadliest global pandemic! When we are on social media, scrolling through our feeds of friends being on vacation, and shopping for summer clothes in potentially new sizes, let us not forget that our bodies kept us healthy and have fought for us to stay alive in a world where death was on a viral rampage for many. The body and mind you have now are more resilient than the one you had pre-pandemic — and that looks different for all of us. Cheers to all of us surviving through a global pandemic, and developing more body-neutral thoughts!