4 Ways to Honor Asian American Pacific Islander Heritage Month This May
When I was younger, I often experienced bullying and teasing, mostly due to my Asian heritage. People would call my Asian eyes small, slanted, and ugly and tease me for having no curves. Celebrating Asian American Pacific Islander Heritage Month now is more important than ever before, especially coming out of this global pandemic. We must teach our AAPI brothers and sisters — especially the younger generations — to embrace the beauty of their ethnicities.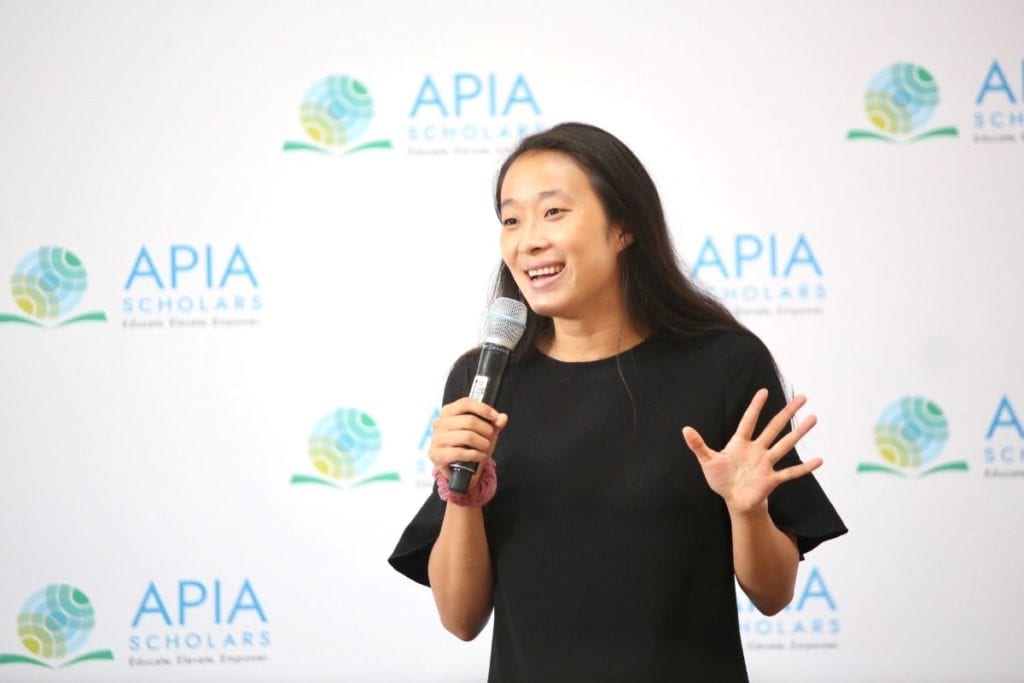 May is Asian American Pacific Islander Heritage Month! As a proud Asian American woman, I am excited to celebrate the beauty and diversity of this month. When celebrating AAPI Heritage Month, it is important to recognize that Asia is not a monolith — we must be inclusive of all regions of Asia.
This year, especially after the significant increase of anti-Asian violence, it is especially crucial to celebrate AAPHM. The Asian community has collectively faced so many hardships and heartbreaking moments — it is time for us to gather and uplift our community.
It is so crucial that we continue to support and amplify Asian voices and protect the most vulnerable in our community, especially the rise of anti-Asian hate crimes. Not only must we do this, but we must recognize the dark past of xenophobia and anti-Asian racism in America, such as Japanese Internment and Yellowface. We must be mindful of detrimental stereotypes like the Model Minority Myth. Celebrating our heritages is so crucial, especially in a world where we have been kept silent around our cultures/traditions to assimilate.  
So, what is the history behind AAPI Heritage Month? The push behind the proclamation to commemorate Asian America history started in 1976 when Jeanie Jew and Ruby Moy (New York Representative Frank Horton's staffers) introduced a resolution. In 1979, their efforts paid off when President Jimmy Carter signed a proclamation to declare "Asian/Pacific American Heritage Week" would start on May 4. In 1990, President George H.W. Bush signed a bill that extended "APA Heritage Week" to "APA Heritage Month." Finally, in 2009, President Barack Obama issued a proclamation declaring May as "Asian American and Pacific Islander Heritage Month."
Just because AAPI Heritage Month is in May does not mean we only talk about it this month. We should acknowledge the struggles AAPI have faced, as well as celebrate our beautiful heritage and culture each month!
What can you do to celebrate AAPI Heritage Month?
1. Actively listen to AAPI voices.
Recognize and denounce stereotypes surrounding the AAPI community. Make sure that your voice does not take the place of AAPI activists/organizers, but rather amplify them!
2. Educate yourself
Learn up on AAPI culture, contributions, and challenges. Whether this happens through reading books by Asian authors or trying new cultural foods, try to appreciate AAPI and our rich heritage.
3. Support Asian-owned businesses and restaurants
Many small businesses and eateries are struggling, so try to buy from AAPI owned establishments this month!
4. Donate to the following organizations
If possible, donate to the organizations below!
This month, I encourage my AAPI brothers and sisters to take pride in your Asian heritage and celebrate it. For our allies, familiarize yourselves with the history of AAPI and continue to educate yourself on how to uplift the community. As we all grapple with the unease brought on by the anti-Asian sentiments, here is a reminder that: we deserve to be here, and we deserve to be treated with respect.