AAPI Leaders on Navigating This Moment and Movement to #StopAsianHate
On March 16th, 2021, eight people (six of whom were Asian) were shot and killed at three Atlanta-area massage parlors. Since this tragic event, I've found myself feeling the extremes of so many emotions, I don't even know how to feel anymore—I honestly just feel numb and exhausted, but also feel called to speak up and take a stand with my AAPI community against anti-Asian violence.
I am inspired by how the AAPI community has mobilized and the allyship that has been shown—and as I navigate my own reaction to these events and further understand my own racial and ethnic identity, I've found it helpful to listen and learn from others. I asked three amazing leaders how they're mobilizing through this moment, and how they are finding space to breathe and rest in this time amidst these heartbreaking events. 
To support the movement to stop AAPI hate, contribute to this GoFundMe to support Asian-led community organizations.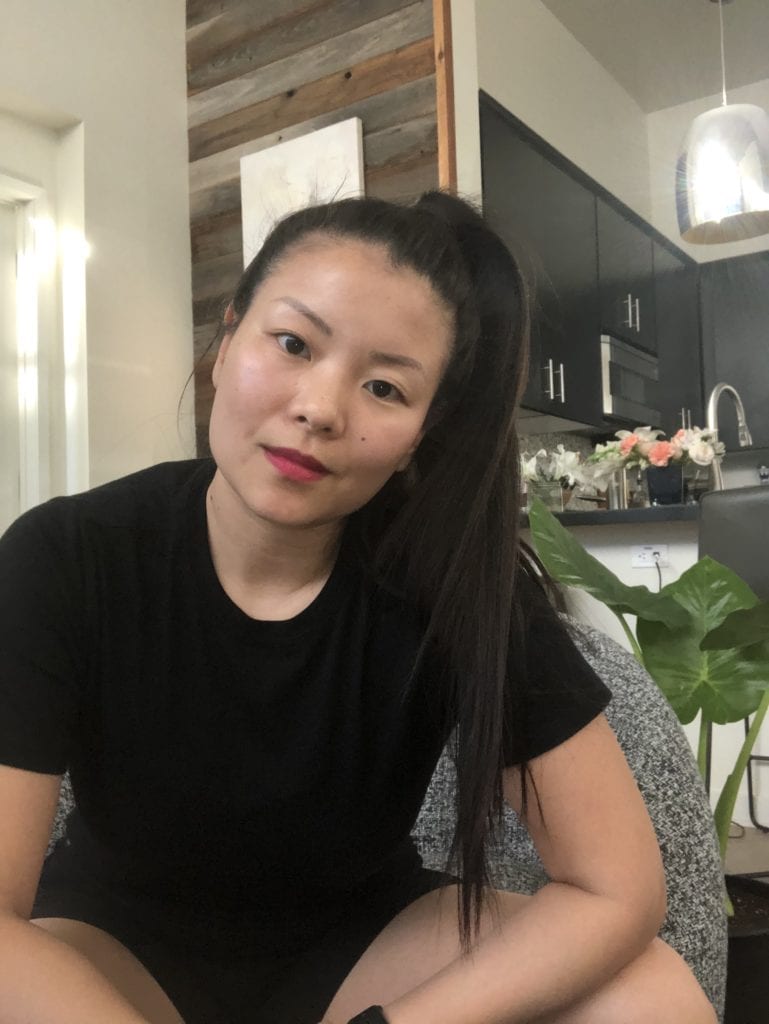 "I feel sad. I feel furious. I feel numb. I feel overwhelmed. Most of all I feel scared for my parents. The rise of AAPI hate hit close to home and seeing it first hand through people I know was frightening. When I learned about the shooting I was sad, and when I heard the remarks about it not being a hate crime, that sadness turned into anger and frustration. Frustrated about the society that we live in. I was and am at a loss of words and I am still processing.
I've always been really cautious going out because I've been targeted for being petite, a woman, and probably because of my race. But feeling fear is something I hadn't felt in some time. I just remember weeks leading up to the shooting when robberies and hate crimes were at a rise in the AAPI community, there was an incident where I was so scared walking around in my own neighborhood. That fear is something you can't describe to someone else.
I have an amazing group of friends where I feel safe to express how I feel. I also have an amazing partner who is extremely supportive and we talk through a lot of these emotions together. It makes me feel like I'm not alone and that I have a support system that understands how I feel. Growing up as an Asian American there were times where I felt alone, but as an adult I feel really lucky to be surrounded by such diverse friends who make me want to continue to fight for what is right."
"Last week was painful. It is also a part of a long legacy of violence against women of color and gender nonconforming folks in this country and Asian women have been speaking up for decades about the deadly reality of a culture that treats us like objects and fetishizes us. In addition to the larger conversation about violence against Asian Americans, we need to talk specifically about gender based violence because historically Asian women have been invisibilized in this larger conversation, but are critical to a full culture shift if we are truly to achieve a world free from violence.
Along with my Asian American community, I have started writing love letters to my Asian American Sibling survivors. We are flooding the internet with love letters and trying to focus on the victims rather than the white misogynist who killed them. I want to know how they lived, how they loved, and honor their life."
Ren Fernandez-Kim, Artist, Anthropologist, Educator, and Friend
"I've been taking space to just live in my feelings, accept them, acknowledge them, and use that to push forward in a healthy way with the support of my friends and family. I usually process my emotions by helping others, so that's what I usually do.
This time, I had the privilege to hold a healing space on @feminist on IG and talk to some amazing AAPI people and fundraise for our community. It was a beautiful and cathartic experience."