January 28 at 6 pm: Create an at-home strength routine with David Carson Presented by BODYARMOR LYTE
We're here for your 2021 goals that are additive – that make your life richer, that give you the mental and physical strength you need to move mountains.
That's why we're working with David Carson to create a workshop that's meant to empower YOU to create your own strength training routine at home. And, to make this workshop even more exciting, we're partnering with BODYARMOR LYTE to amplify the brand's Commit 2 Fit movement this year (which you'll hear more about soon). P.S. BODYARMOR LYTE has no artificial sweeteners, no sugar added, and only 20 calories per bottle.
This workshop will accomplish a lot in 90 minutes. David Carson will talk through the must haves at every budget for your home gym, how to program your workouts to get stronger, the ways to test your strength, how to create a routine yourself, how to warm up for your strength training workouts, and more. He'll also field your questions, which you'll have a chance to ask before as you sign up for the workshop and during if you think of something new.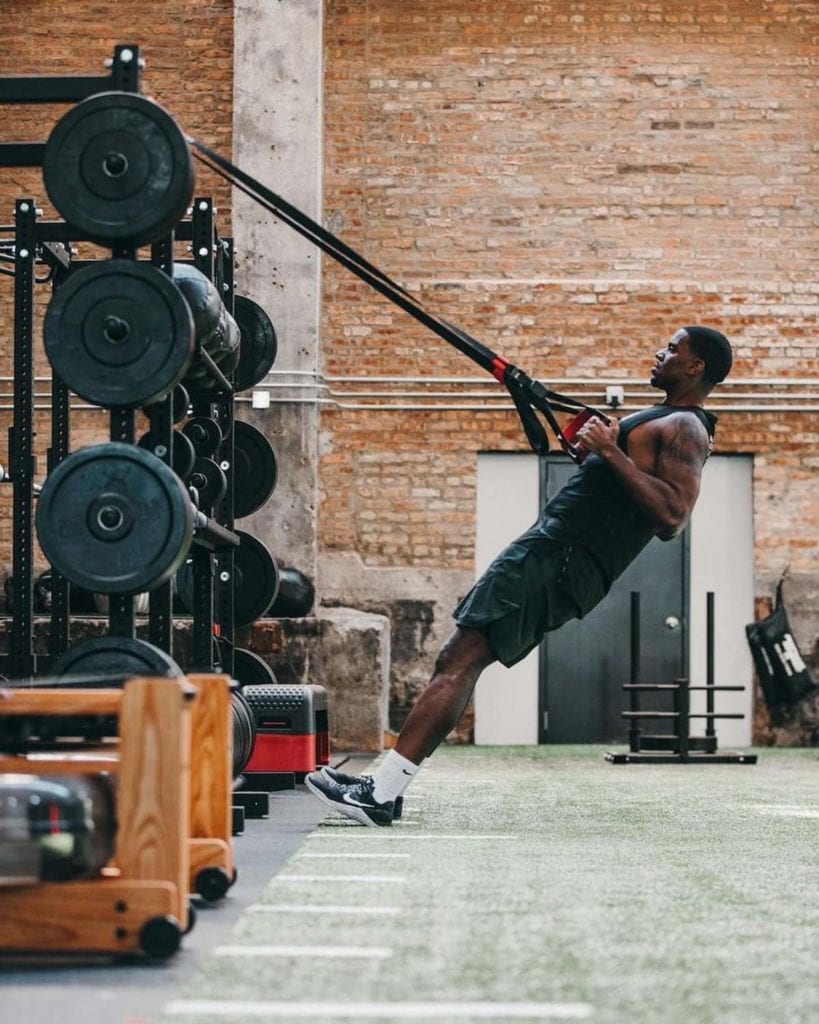 After David arms you with the info you need to level up your at-home strength routine, we'll hammer it home by using what we learned to take on a workout together. Expect to pick up something heavy for that.
Why David is the perfect person for this workshop:
David Carson is a high-performance athlete who helps to create high performance athletes. As a former professional basketball player and current Nike Master Trainer, he keeps his sights set on real, achievable goals – like speed and strength – and he'll get you jumping out of your home gym. You can find him training at On Your Mark and through his own brand 24Life. He also put a vegetarian cookbook out with his mom and we'll never stop loving him for that.
Why BODYARMOR LYTE is the perfect partner for this workshop:
BODYARMOR LYTE is made of just what you need to hydrate during a tough at-home workout and none of the stuff you don't need. Without any sugar or artificial sweeteners, you won't get the post chug sugar-crash (just us?).
Want to stock up on BODYARMOR or BODYARMOR LYTE before this workout? Our friends in Chicago can stock up at Mariano's and Jewel. BODYARMOR Sports Drink 16oz and 1 Liter SportWater are on sale at Mariano's 10/$10 until January 26, BODYARMOR Sports Drink 28oz will be on sale at Jewel 4/$5 January 27 – February 9.
The details:
What: an at-home workshop that's one part DIY trainer and one part workout.
Where: You stay at your house and we'll stay at ours, deal? We'll use Zoom for this special event.
When: Thursday January 28 at 6 pm.
How to sign up: This workshop is pay-what-you-can and you can RSVP here.